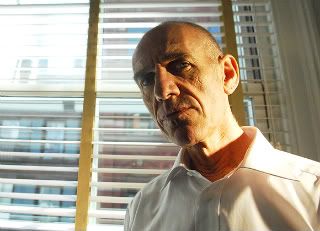 In an interview with the L.A. Times' Patrick Goldstein, notoriously overly-eccentric British filmmaker Tony Kaye revealed that when he is not randomly distributing his paintings around L.A — which, he's uhhh, currently doing now — he is working with Mickey Rourke on the actor's self-penned drama "Wild Horses."

The "American History X" director has been out of the mainstream film game since the he famously feuded with Edward Norton on the set and eventually attempted to have his name removed from the credits and replaced with the pseudonym "Humpty Dumpty" (suffice to say that didn't go over well in Hollywood).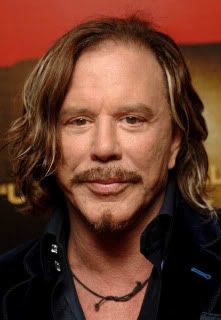 Since then he has been keeping busy directing commercials and in 2006, finally released his decade-long in the works, three-hour-long documentary about abortion called "Lake of Fire." He has also completed a film with Laurence Fishburne, Karl Urban, Brittany Snowand Stephen Dorff called "Blackwater Transit, put that one's been sitting on the shelf for a minute now and according to the L.A. Times has no release date yet (what's the story there?)

Though now it appears that he regained interest in Mickey Rourke's "Wild Horses," a screenplay based on the actor's deceased brother, that Kaye discussed he was doing press for "Lake of Fire." Back then (circa 2006), Kaye said Val Kilmer and Bob Dylan were part of the project. Who knows if that's the case, but lord, that would be amazing. Rourke's been doing a lot of writing these days, who knew, apparently he's been helping Larry Clark polish his remake of Neil Jordan's "Mona Lisa."

In the interview with Goldstein, Kaye mostly talks about his latest, aforementioned project of distributing free paintings around L.A for others to take home but briefly mentions he is working with Rourke on the project. Since Rourke's star has risen substantially since the Academy Award nomination stemming from his performance in "The Wrestler," "Wild Horses" has probably gained some traction to Kaye and Hollywood and hopefully insured that the project will most likely happen sooner rather than later. Studios, this is not a dumb remake and sounds like a personal passion project from Mickey Rourke. Are you listening?