Comic-Con 2009 in San Diego is in full swing. A lot of nerd-tastic stuff happened. Here's your round-up of Day 1 events, but we can confirm from reports on the ground that not one virginty has been lost yet. Still there are a few more days to go.

Johnny Depp made a surprise appearance at Comic-Con yesterday and, despite not speaking to the crowd at all, still set off screams, cheers and flashes aplenty. "Alice In Wonderland" helmer Tim Burton also received a rousing reception - incomparable to Depp's of course but - before discussing his film. "Looks like a freak show, doesn't it?" the director joked. "["Alice In Wonderland's"] material's seen a lot of film versions of it — we tried to take all the elements of it and weaved it into a story that had some motion to it and emotion to it, and not just a series of events... We don't use every character, but we tried to make all the material new while being true to it as well." [MTV]

Despite needing to impress suitors for a U.S. distribution deal, Terry Gilliam has come to Comic-Con with what he admitted were the"'boring bits" of his movie, "The Imaginarium Of Doctor Parnassus." He explained that this was so that audiences would get value for money at the theater. Uhhh, but shouldn't you try to get your film into theaters first?? [ComingSoon]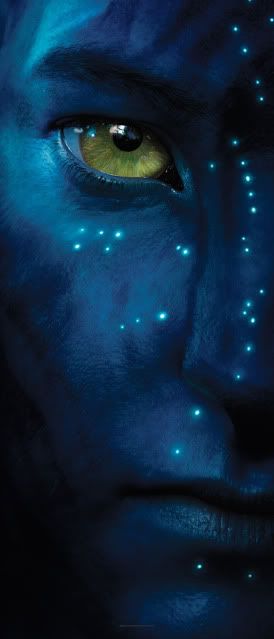 The first official "Avatar" image of the alien race of Na'vi has unveiled along with an official site for the film. Director James Cameron wowed crowds by showing off 20 minutes of footage, and additionally, fifteen (more?) minutes movie will be shown at various Imax and 3-D theaters around the U.S. on on August 21. "Up" and all the kids films still in those theaters, thank you in advance Mr. Cameron for the upcoming ticket bump. [Variety/CinemaBlend]

Mark Millar has revealed that the sequel to Timur Bekmambetov's 2008 film "Wanted" is set to begin shooting in 8 weeks time with James McAvoy reprising his role. The story will center on another international group of assassins based from issues 4 and 5 of the comic. Why McAvoy wants to waste his copious talents on this dreck is beyond our comprehension. [SuperHeroHype]

While director Robert Zemeckis would "neither confirm nor deny" whether a "Roger Rabbit" sequel would/could be happening, Zemeckis did note that "if that ever does happen, the 2D animated characters will remain 2D" and "will not be dimensionalized, but that doesn't mean other parts won't be in 3D." Congratulations? [FirstShowing]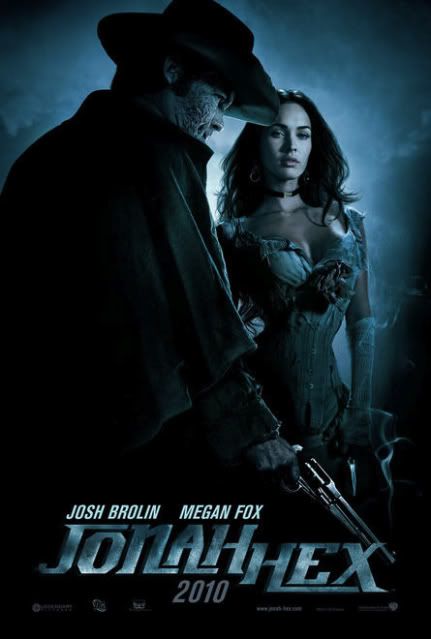 Here is the posterized version of the "Jonah Hex" banner from Comic-Con yesterday. Based on the DC comic anti-hero, the film stars Josh Brolin, Megan Fox and John Malkovich. [FilmSchoolRejects]

Disney's head of production Oren Aviv seems to think the fourth installment of the "Pirates Of The Caribbean" franchise will start lensing "in April and May of next year" and that they "are going to release it hopefully in 2011." Earlier in the week, Variety noted that Disney were still looking for a script rewrite and, more importantly, a director. Progress by Disney or an wishful thinking by big wig Aviv? [ComingSoon]

Kristen Stewart, Robert Pattinson and Taylor Lautner caused mayhem as the trio panelled at Comic-Con where pre-teen females squealed with school girl-ish delight. [Anne Thompson/even Jeffrey Wells seemed interested, and or, he knew good hit-bait when he smelt it].

But the only really interesting news from Comic-Con so far is the Thom Yorke and Daft Punk news. With 'Imaginarium,' seemingly disappointing all. The only picture left of interest for the most part is Spike Jonze's "Where The Wild Things Are." And for the record? For Daft Punk to tour behind "Tron Legacy"? We don't actually buy that that will happen even if the director said so, that band rarely tours.