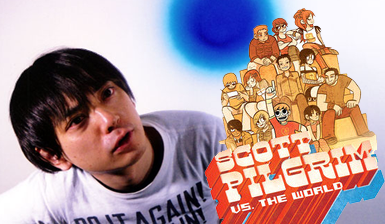 News that's been making the rounds and we heard, but couldn't confirm until now: in the printed edition of Rolling Stone Mexico Japanese future-pop musician Cornelius confirmed he has recorded a new original song for Edgar Wright's highly anticipated adaptation of the graphic novel series "Scott Pilgrim vs. the World." The film's soundtrack may coincide with the release of Cornelius' still untitled upcoming album.


"I love to compose a complete soundtrack. Recently I made music for a Japanese [short] and composed an exclusive track for Edgar Wright's 'Scott Pilgrim Vs. The Word.' [But a full soundtrack] would be something interesting," he said.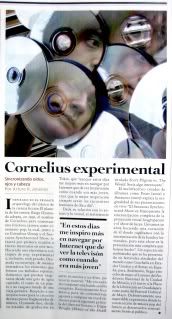 The addition of Cornelius, is just the latest in an impressive line of indie-rock musicians that are making music and or are involved in the film. The line-up so far includes Beck,

Canadian indie-rock collective

Broken Social Scene,
synth rockers
Metric,

Canadian favorites

Sloan

and

Radiohead

producer

Nigel Godrich

who is serving as the soundtrack supervisor and producer.

'Scott Pilgrim' is becoming a veritable cottage industry. Ubisoft is currently in the early stages of creating a video game, but don't scoff that this is one of those forced 360 marketing initiatives (even thought it might be), the
'Pilgrim' graphic novel stories are heavily steeped in video game culture so it makes perfect sense. The basic concept and premise? A slacker Canadian boy fighting seven ex-evil boyfriends to win the heart of a girl? It's not that much different from

Super Mario Brother

fighting through eight worlds (and eight big baddies) to get to the Princess.


As for the film coming out in summer 2010 as is the loose plan? It might be a tight turn-around. Series creator

Bryan Lee O'Malley

told reporters at Comic-Con that the project won't be finished until at least April.
[Rolling Stone Mexico] -

additional reporting by Arturo R. Jiménez, the author of the RS article.