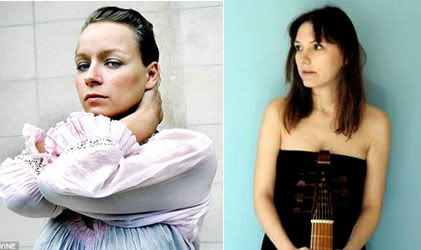 Are we frustrated filmmakers? Hell no. We gave up on that racket back in college (that film degree is probably worth as much as a clown college diploma), but there is a little twinge in us that occasionally wants to make films simply as an excuse to include some really cinematic bands (don't worry we won't foist that upon the world ;). One of those "groups" at the very top of our personal list is the eclectroacoustic/musique concrète French artist Colleen.

We love her music. It's very evocative, strange and swirly and we included some of her tracks on our "If I Were Spike Jonze" imaginary soundtracks playlist that people seem to enjoy so much (the song in question below).

So we're glad to hear her music is being used for actress Samantha Morton's directorial debut, "The Unloved," that will make it's North American premiere at the Toronto International Film Festival in September. What's it about? The picture is being touted as a "stark portrait of a young British girl plucked from an abusive family and thrown into the hands of government care."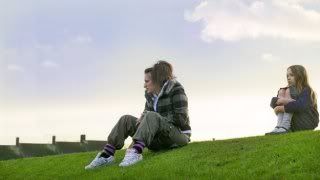 Colleen wrote on her myspace page a few months back, "I'm absolutely thrilled to announce that my music (mostly songs from my second album, The Golden Morning Breaks*) was chosen by Samantha Morton to be the soundtrack to her first feature film, The Unloved' " (*the same album we took our imaginary soundtrack pick from).

Apparently the film is fairly autobiographical and in an interview with the U.K. Guardian, Morton admitted she was beaten "badly," as a child by her father.

"I think anybody who has been abused as a kid -- and I was abused as a kid, by various people -- will say it's irrational because violence is irrational. It is a criminal offense for you to hit me or me to hit you, but it is not a criminal offense for a parent to hit a child. What gives one person the right to be violent with another person, especially a person who cannot understand? My mind boggles at the amount of violence inflicted upon children in today's society."

Sounds like the film is going to be a rather bleak and harrowing experience, but we're still hoping to check it out if/when we make it to TIFF and doubly so for the Colleen score.