Ok, when speaking of "Moon," you're probably wondering, when the hell is that amazing and gorgeously melancholy Clint Mansell score ever coming out? Lo and behold it quietly came out on ITunes as of yesterday (July 13). Great promotion, who ever's running that thing (pffft). Anywho, you can download it here. Does this moving score even outdo the movie whence it came from? There's an argument to be made there for sure, it's stellar.

Meanwhile, Mojo has a fantastic interview with composer Clint Mansell regarding his career, specifically his recent work on "Moon." During the course of the interview, Mansell reveals an interesting tidbit about how he got to know "Moon" helmer Duncan Jones, also known as Zowie Bowie. Quoth the Mojo:

"When we were doing The Fountain we met with David Bowie a few times because Darren had pitched him with the idea of getting involved in the score and maybe writing a song for the end credits. The song would have been part of the score, and his voice would have been peppered through the film, so it wouldn't be just the song at the end; the idea would be that it grew out of piece I'd written for the film. But it didn't really work out."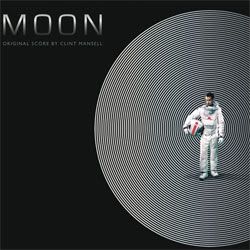 We're mighty big fans of that "Fountain" score, but the thought of Bowie's ethereal voice weaving through the entire thing would have been pretty bodacious. It's probably likely that Bowie's musical visions fit the early, $80 million iteration of the film and not the smaller-budgeted end result, and maybe the score wouldn't have ended up on almost every trailer in existence. But still, Bowie and Mansell is the type of team-up we live for. For a slight variation on that. We saw Bowie perform with the Kronos Quartet back in 2003. The Kronos Quartet of course being the string players that actually performed the soundtrack to "Requiem For A Dream," and co-performed "The Fountain" score with Scottish post-rockers Mogwai, and let us tell you: it was heavenly.

Here's three cuts from the "Moon" soundtrack for your listening pleasure. The track, "The Nursery," might be the most haunting and sad thing Mansell's ever done. It send shivers up the spine. "Welcome To Lunar Industries" is a variation on the main theme you'll surely recognize if you've seen the picture or even the trailers. This one will definitely be in contention for one of the best scores of the year. Let's hope the Academy does not overlook.