When the contenders for the "Green Lantern" gig were announced last week, we could barely believe our eyes when the name of perennially shortlisted then-overlooked Henry Cavill once again was listed as an actor who was in the mix for a big franchise role, albeit early on.

The 26 year old British actor is anything but a household name and, while his run on HBO Showtime historical drama "The Tudors" has brought his profile somewhat to the eye of Hollywood, the actor's career has been defined by an extraordinary run of near misses. Sure, stories of unfulfilled potential and failed attempts at stardom are a dime a dozen but Cavill's case is so tragic yet at times seems to be nothing more than a concoction of poor timing and general bad luck. [ed. Movieline has parsed a lot of Cavill's career was well in two separate pieces].

Cavill's story begins in late 2003 when his performance in "The Count Of Monte Cristo" was met with a huge online push, petitions and all, for him to be cast as Cedric Diggory in the "Harry Potter" franchise. Not exactly a reputable crowd but the whole movement is indicative of the actor's potential to draw followers even at a young age. The role eventually went to Robert Pattinson (more on him later) as Cavill returned to relative obscurity.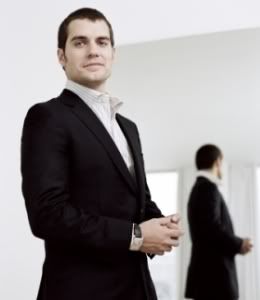 Then in 2004, days before the eventual casting, the shortlist was revealed for the lead of little known British director Christopher Nolan's franchise rebooter "Batman Begins." Of course, Christian Bale led the pack but actors who were reportedly up for the role included Jake Gyllenhaal, Joshua Jackson, Cillian Murphy, Eion Bailey, Hugh Dancy and - you guessed it - our boy, Cavill. All the shortlisted apparently went as far as screen testing for the role.

Making a shortlist isn't too grand an accomplishment but, in this case, we have to take in to account that then 20 year old Cavill was shortlisted up against the 29 year Bale, the already big names of 22 year old Gyllenhaal and 25 year old Jackson and Dancy, Murphy and Bailey who were all in their late-'20s -- to be a decade younger than most of his competition (and presumably the casting process' ideal candidate) and still be among the last half a dozen, he must have impressed Nolan and company, right?


Cavill's Batman saga was then followed by what is probably the actor's closest shave with stardom: playing the Man of Steel. "I was attached to the McG 'Superman' movie," Cavill recently revealed. "Then Bryan Singer came on and took the helm and he made his movie." The actor admitted he went as far as wearing a version of the iconic Superman costume reportedly designed and created by special effects legend Stan Winston. So what went wrong? Blame it all on McG -- the director's fear of flying meant his film would not be 'taking flight' and hence nor would Cavill [ed. the fear of flight story still feels like B.S. Who would turn down "Superman," because they didn't want to fly to Australia? That's what tranquilizers are for]. The actor put on a brave face though noting that "it wasn't so much of a sting because it was like, 'Oh, I got [the role],' and then the movie just didn't happen."

The next year saw another one of the most iconic role in franchise cinema up for grabs: Bond, James Bond. And guess what? Yep. "He did a final screentest for Bond and was up against Daniel Craig and Sam Worthington for the 007 role. But the studio ultimately thought Cavill too young for the part." You can't say they were wrong and the job Craig eventually did with "Casino Royale" justifies their decision but again, Cavill...

One or two failed short-listings, you might think: maybe this guy is just not charismatic enough or just doesn't have that X-factor to take him all the way. But Batman, Superman and James Bond? Routh might have went no where, but Bale, Craig and Worthington are probably the three of the biggest action stars in the world today. Cavill's brushes such iconic roles led to him being named "the most unlucky man in Hollywood" by Empire Magazine that year.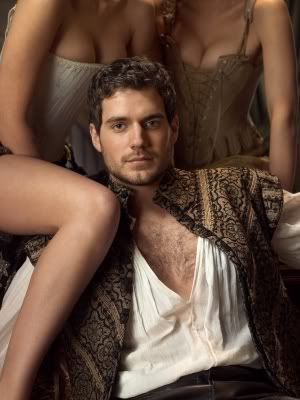 The recent box office success of the "Twilight" also brought light to another Cavill near miss. The novel's scribe Stephanie Meyer advocated Cavill for the lead role of Edward early on -- a role eventually taken by his old nemesis Robert Pattinson: "My favorite actor for Edward is Henry Cavill. I feel really passionately about him getting the role, and, should I ever get a chance to talk to anyone about any aspect of the movie, his name will be the first words off my tongue," she once said. Cavill later admitted to never hearing from Meyer or the film's producers but author later noted that the five year gap between her quote and the film's production would have yielded him too old for the role. While missing out on "Twilight" probably isn't a bad thing the fact Cavill was too young for Bond yet too old for "Twilight" ultimately personifies the actor's career thus far.

On his constant run of near misses, Cavill responds: "I think there are many different answers to that, all depending on the job and what was happening with the internal politics of each individual job. My age has been a question in many of the things, and the fact that there were better actors. The industry is well known for getting friends famous and helping people out. The right word from the right place can often change a decision. I would only want a role if I were the right guy for the job. I'm not the kind of person who says, 'I want the job, even if I'm not as good as the other guy.' If the other guy's better and more fit for the role, then he should get it."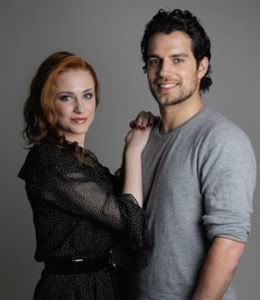 Cavill never really recovered from these run of near misses and despite putting on a brave face through it all, the actor has admitted he "was almost to the point of giving up." Though he did score a role in Matthew Vaughn's "Stardust" in 2007, moving to the small screen with "The Tudors" though may have reignited his career. Cavill has been marking his mark on the Golden Globe nominated show making EW's Must List for 2009.

The grass is also slowly but surely becoming much greener on the silver screen front: Cavill was recently in Woody Allen's "Whatever Works," is one of the leads in Joel Schumacher's upcoming horror film "Creek" and will be leading Tarsem's "War Of Gods," a mythological tale set in war-torn Ancient Greece where Cavill's young warrior prince Theseus will lead his men in a battle against evil that will see the Gods and Men fighting against the Titans and Barbarians -- we're pretty excited for this one. Filming on 'Gods' is set to begin as soon the fourth and final season of "The Tudors" completes shooting while recent talk of a new Superman film is sure to reignite pushes for Cavill to take up the role he once lost.

At the end of the day though, Cavill can take heart from the fact he is still only 26 years of age. The actor has plenty of time yet to take that half a step he is away from stardom and, maybe then, Cavill can look back at all this with a laugh.