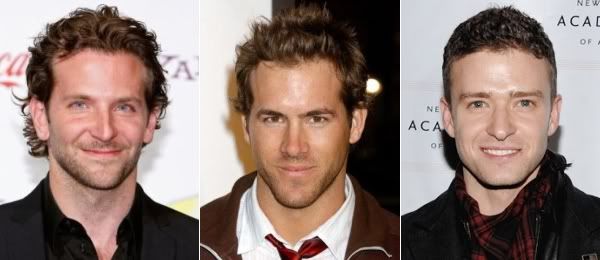 The search for the actor behind the title character in Martin Campbell's "Green Lantern" is almost over. After months of speculation, the race is now down to three contenders: Bradley Cooper, Ryan Reynolds and the ace-in-the-pack, the recently rumored Justin Timberlake (note actors lie, Cooper shot-down rumors of his inclusion months ago).

According to THR, a decision on who will finally portray Hal Jordan -- the Air Force pilot who is chosen by a dying alien to be his successor in an intergalactic police force known as the Green Lanterns -- is imminent as a holding deal on the actors expired on Monday meaning the actors are now free to accept other offers.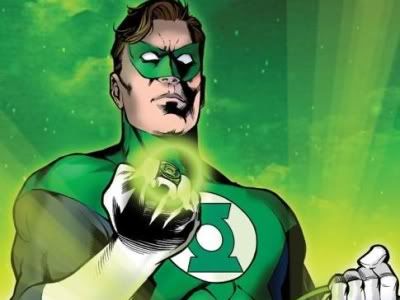 To complicate things though, the three main parties involved; the studio, director Campbell and producer Donald De Line are reportedly each backing a different actor out of the three to lead what is described as a "full-blown space epic" with a budget of between $150 million and $200 million, if not more -- though the studio is apparently looking for ways to bring that down.

The sentimental favourite (ours at least) would probably be Cooper and, after the success "The Hangover," the actor may hold more than just a sentimental advantage over the other two in the studio's eyes. Reynolds recently portrayed superhero Deadpool in "X-Men Origins: Wolverine" and has since been linked to his own spin-off film -- it is not known what would come of such if he were to find himself donning the green ring though, in his corner however, the actor is definitely a fan favorite in the comic book world.

Meanwhile, aside from his musical exploits, Timberlake has recently been linked to a role in a potential Guy Ritchie remake of "Guys And Dolls." As the out and out dark horse, a Timberlake casting would definitely throw a spanner in the works now that reputed actors such as Cooper and Reynolds are known to be in contention. Other actors who were reportedly in the early mix included Michael Fassbender, Jared Leto and the seriously luckless Henry Cavill.

A tentative December 2010 release for the film is still being eyed.