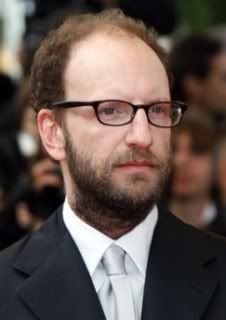 How to disappear completely? When the going gets tough, do the tough do theater? Yesterday we noted an interview with the U.K. press where director Steven Soderbergh seemed defeated and exasperated with the climate in cinema (conservative, scared, lookin' to make a buck) and threatened, once again, to retire from film early in three, four more years. Many of us speculated that this could be the director venting his frustrations and that he would probably take a year off before quitting out right.

Well, it appears he may have found a different outlet and project which could act as a way to charge creative batteries.

According to a semi-cryptic note on Cate Blanchett's Sydney Theater Company website with her playwright husband Andrew Upton, Soderbergh is evidently going to direct an untitled theater project. Or at least it appears that way. What's the project and when? There are zero details, but it makes sense and a medium that Soderbergh is not unfamiliar with. here's what Cate and Andrew have to say:

Andrew: Steven Soderbergh?
Cate: He made Sex, Lies, and Videotape when he was about seven. He made the Ocean's Eleven, Twelve and Thirteen capers. He was nominated for an Academy Award for two films in the same year: Traffic and Erin Brockovich. We met him when I made The Good German.
Andrew: Just because you can make a good film doesn't necessarily mean you can direct a play, does it?
Cate: Not necessarily, but trust me, this guy could direct the phonebook.
Andrew: The phonebook? Is that the secret project?
Let's not forget Soderbergh directed Blanchett in, "The Good German," so she likely understands and admires his skills. A user notes that the dates of this play look like they're scheduled for December 2009, but it's very possible, he planned this all before the "Moneyball" crap went down.

During his "Schizopolis" days — a period some might call his lost in the creative wilderness era, but was actually more of a rejection of the Hollywood system and a deep ventured into guerrilla filmmaking — Soderbergh was seemingly trying to deconstruct his process and career (again, evidence is simply the highly neurotic and experimental "Schizopolis") and tackled many projects seemingly without Hollywood appeal (see "Gray's Anatomy" his Spalding Gray doc).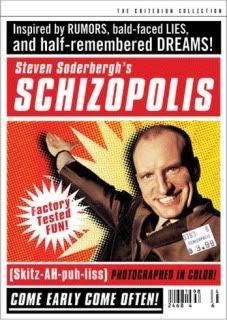 One of those projects he took on during that period — documented in his 1999 book "Getting Away With It," — was directing the Jonathan Reynold's comedic play "Geniuses" about a writer called in to salvage a chaotic blockbuster being filmed in a tropical foreign country (sounds like a little "Tropic Thunder"). According to Soderbergh it was a "thinly veiled account of Reynolds experiences on 'Apocalypse Now' ." It appears that it wasn't terribly well-received nor was it super notable in the press, but it did appear to be part of his whole cleansing era, which did lead to his Hollywood renaissance in "Out Of Sight."

So, with Soderbergh already having expressed skepticism with the timid, worried and unadventurous film atmosphere (he said he worries the films he wants to make will only appeal to himself) and general frustration (see the "Moneyball" debacle), is he simply going to take another sidestepping detour until said climate changes? Its certainly within the realm of possibility and seems to match his m.o., but dear god, can you please make "Cleo" and "Liberace," before you disappear? Not that either of those projects will be easy to make nowadays.... It's conceivable we might be waiting a while. [via Hollywood Elsewhere]