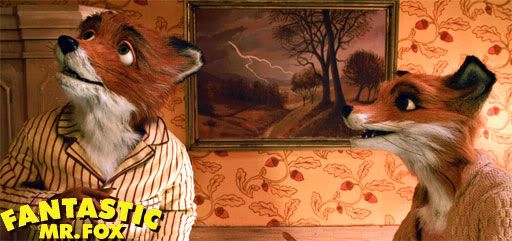 It's about damn time! The trailer for Wes Anderson's animated adaptation of Roald Dahl's children's book "Fantastic Mr. Fox" has finally been released online.

We're not exactly sure what to make of it. It looks cute and offers a few light chuckles, but we're not sure if this trailer was made for the Wes Anderson fans or for the people that plan on seeing "Aliens in the Attic" this Friday. George Clooney's 'Fox' voice sounds more smooth Danny Ocean and less like that of a father/husband. In fact, many of the voices sound relatively phoned in. Bill Murray sounds bored as does Owen Wilson, whose cameo was advertised in the trailer.


On the other hand, both Meryl Streep and Jason Schwartzman seem like good fits for their characters and Willem Dafoe is perfect as the rat. The overall aesthetic lacks depth and looks like an animated version of one of Max Fischer's stageplays.
We'll end up seeing it, but our expectations aren't too high.
Then again, this is supposed to be a children's movie, right?

Songs in the trailer include but are not limited to "

Peter Gunn Theme"

and

"Lookin' For A Fox".