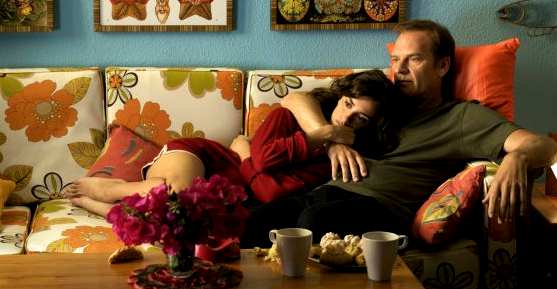 A new trailer -- finally an English-language version for those that don't speak Español and were vaguely confused by the initial Spanish editions -- for Pedro Almodovar's "Broken Embraces" has been released at the Guardian. As we wrote earlier this year (we saw the film at Cannes), "Almodovar's 17th-something feature is not a masterpiece nor it is it anywhere near his best work, but it still does have virtuous qualities, including bursting color, exquisite frames, melodrama, humor and sometimes a moody score to underscore its mystery-noir underbelly. Sounds great, no? The problem is the story is too long, has too many threads and becomes a little convoluted by the time the picture is over. While passionate in flaring spots, it can feel a little soulless at times. However, it does linger afterwards and features a solid turn by Blanca Portillo who we adored. If it's a failure, it's still an interesting and mostly engaging one."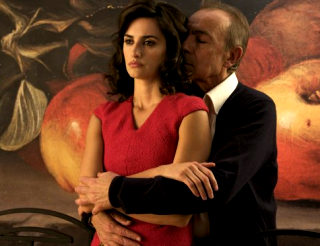 In other words, this memory flashback-laden mystery cum romance-thriller starring Penelope Cruz as a housewife who desperately wants to become an actress, is still worth watching and we have fond memories from it from Cannes (maybe too much style and not enough substance or weight, but again, it has some great moments and memorable). The trailer also features the Cat Power song, "Werewolf," which is also featured in the film.

Here's the IMDB synopsis, which is a bit more vague, but it's better that way. You don't want to know too much about this one before going in, but suffice to say there's a lot of meta, film-within-film cinephelia love in it.

Harry Caine (

Lluís Homar

, prominently featured in Almodovar's "

Bad Education

"), a blind writer, reaches this moment in time when he has to heal his wounds from 14 years back. He was then still known by his real name, Mateo Blanco, and directing his last movie.
"Broken Embraces" hits North American theaters on November 20 in limited release via

Sony Pictures Classics

.