One of our most anticipated films this year is Tim Blake Nelson's re-teaming with his "The Incredible Hulk" co-star Edward Norton in "Leaves Of Grass."

The film will see Nelson write, direct as well as star while Norton will portray a set of twins: one an Ivy League classics professor, and the other a hedonistic, pot-smoking career criminal. Certainly sounds like an interesting and potentially amusing gear change for Norton.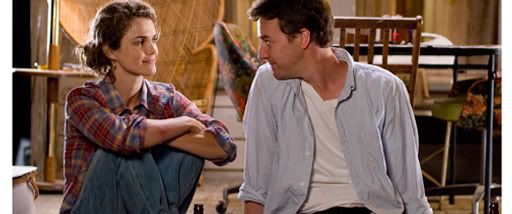 Now with it's imminent premiere at the Toronto International Film Festival, here's a synopsis released on the fest's site:

B

ill Kincaid (

Norton

), an Ivy League classi

cs professor, returns to rural Oklahoma to bury his

dangerously brilliant identical twin broth

er (also played by Norton) who had remained in their native state to gro

w hydroponic pot. Leaves of

Grass is a fast-paced comic film that contrasts two distinct approaches to life.
C0-starring the likes of

Susan Sarandon

,

Keri Russell

,

Melanie Lynskey

,

Maggie Siff

and
Richard Dreyfuss

, the film's story also has something to do with the pothead brother's plan to take down a local drug lord and the luring of his brother back home to help. Sounds like a potentially preposterously great comedy. [TIFF]