Following up on last week's "District 9" and "Ponyo," film lovers across the country have even more reasons to celebrate as one of the most anticipated releases of the year opens at multiplexes nationwide. Late summer has never been so good.


In Wide Release: Opening on what has to be a record (for Tarantino) 3000+ screens, "Inglourious Basterds" has been on everyone's radar for years now. You've probably read the script, watched each little bit of media on the web, analyzed every ridiculous interview, and maybe even purchased the souvenir mug. It remains to be seen whether the film can do wonders for The Weinstein Company's bottom line, but a big release like this is great for cinephiles everywhere, so it certainly could use your hard earned dollar at the box-office. When we saw it earlier this year, we called it a misstep, but not a disaster, other critics have been more favorable as it has ratcheted up a remarkable 87% fresh rating on Rotten Tomatoes.



In a nice bit of counterprogramming, Quentin's best buddy (and "Grindhouse" co-director) Robert Rodriguez returns to family-friendly territory with "Shorts," about a boy who discovers a magical rock that grants wishes and the conniving townsfolk who try to steal it. The cast includes William H. Macy, Leslie Mann, and James Spader--pretty decent talent, but we're surprised the latter is even allowed near children. It doesn't look likely to replicate the huge success of many other kids' movies this summer, but Rodriguez always keeps the cost low, so it should see a tidy profit.


On about 1000 fewer screens, "Shrek" co-director Vicky Jenson gives us "Post Grad." A live action comedy about moving back home after college graduation and dealing with the wackiness of growing up. It stars Alexis Bledel of "Gilmore Girls" fame and poor Michael Keaton plays her father--can someone get this guy a new agent? The man's a great and hasn't done anything interesting since "Jackie Brown," which was over 10 years ago. "Post Grad" is sure to continue that streak with an awful 8% fresh rating on RT.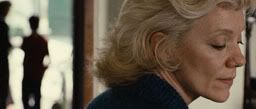 In Limited Release: We won't harp on it too much here, but Lucrecia Martel's "The Headless Woman" opens in very limited release this weekend and we think you should see it. It was No. 4 on our Top 20 Films of 2008 list and is definitely worth your time. A film this interesting won't please everyone, as evidenced with the 67% fresh score, but if you live near where it's playing, it's worth checking out.


"The Baader-Meinhof Complex" is director Uli Edel's controversial big budget film about the early origins of the Red Army Faction, West Germany's most violent and prominent left-wing anti-capitalist organization in the late 1960s. It picked up a Golden Globe and Academy Award nominations earlier in the year and is finally getting a release here in the U.S. Reviews have been mostly positive with a 79% fresh rating on RT. It features a ton of great German actors including the inimitable Bruno Ganz. What's more is that it's pretty good, mostly apolitical and fairly engaging. It does however feel a little long at around 2 and 1/2 hours. Not sure when we'll find some time to spit out a review, but hopefully soon.

Did we miss the memo about IRA week, or is it just a coincidence? Two films concerning the militant organization open this weekend. First up, Sir Ben Kingsley and Jim Sturgess star in "Fifty Dead Men Walking," Canadian director Kari Skoland's drama that premiered at the 2008 Venice Film Festival. The film, an adaptation of Martin McGartland's autobiography of the same name, takes place in Northern Ireland during The Troubles. Word on the street is good with an 87% fresh rating. Next, is Liam Neeson in "Five Minutes of Heaven," "Downfall" director Oliver Hirschbiegel's film about a former IRA member forced to confront his violent past. Right now the picture holds a less than impressive 56% on RT.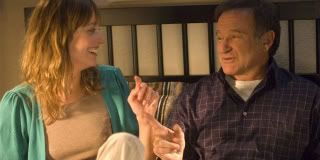 Finally getting a limited theatrical release (it is now available on PPV) is Bobcat Goldthwait's sophomore directorial effort "World's Greatest Dad." The blacker than black comedy stars Robin Williams as a High School teacher trying to bond with his enfant terrible son. We've been anticipating it for a while now and the buzz is good with an 82% fresh rating on RT. It's actually quite good. Hopefully a review later today.


Spike Lee brings the acclaimed Broadway musical "Passing Strange" to the big screen. Written by singer/songwriter and actor Stew, the musical is a rock 'n' roll autobiography of a black musician leaving mid 1970's Los Angeles in search of himself in Europe. The film, chosen to launch the Sundance VOD series, is at a perfect 100% fresh.

Other options include Melvin Van Peebles' awesomely titled "Confessionsofa Ex-Doofus-Itchyfooted Mutha," in which the septuagenarian plays the titular mutha from boyhood to age 47. Currently it is N/A on RT with not enough reviews in. Also opening, Doug Gray's far-reaching advertising documentary "Art and Copy" isn't impressing much at 45% fresh.