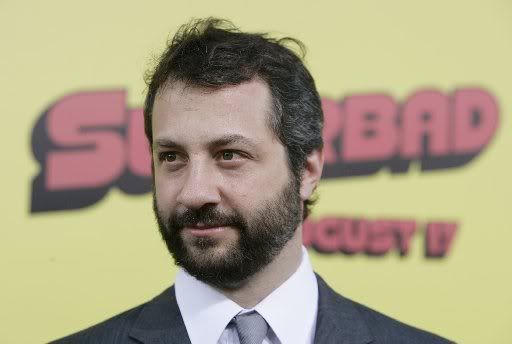 The Hollywood Reporter has written what essentially amounts to a "What's Next For Judd Apatow?" piece (it's called Judd Apatow finds himself at a crossroads). The article basically talks about whether "Funny People" hurt the Apatow brand (no) and where he might go next -- continuing in the vein of more serious work? Or retreating to more digestible concepts like the "Knocked-Up" premise of schlub impregnates hot girl.

Most interesting to us is the fact that a few projects we took a pretty exhaustive and thorough look at in September 2007, are apparently still being considered. Projects mentioned include, Jonah Hill's "The Middle Child," Jason Segel's "Five Year Engagement" and much to our surprise, vehicles for lesser Apatow players like David Krumholtz, Ed Helms (not lesser anymore) and Romany Malco that we assumed had just evaporated by now, but are apparently still in development. The Russell Brand vehicle "Get Him To The Greek," is obviously coming out on June 11, 2010, but what's after that? It's really up in the air. We collected a bunch of Apatow-related projects that still have no home, green light or release date.



The Middle Child
Apatow's loyalty even extends to his newest stars as he's entrusted Jonah Hill - the star of "Superbad" -- with writing "The Middle Child.' Based on a story he pitched to Apatow (Hill began his career with "I Heart Huckabees" and started his Apatow career with a tiny role in "40 Year Old Virgin" - he tried to buy the aquarium platform shoes at the Ebay store but failed), 'Child' is about a young man (Hill) who discovers his older brother was given up for adoption before he was born. When the brother (Seth Rogen) is reunited with his family, Hill's character sees his world torn assunder as he suddenly has to face middle child syndrome. Rogen's character is welcomed with open arms as the "child they always wanted" and Hill finds himself ostracized and on the outs. Jonah Hill told the New York Times that he's still writing the film , but he hopes its the next film he makes. "Judd and I are looking at directors right now," he said in August of 2007, but obviously little movement has been made aside from this recent THR mention.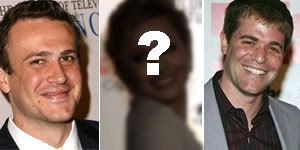 "Five Year Engagement"
Another product from the exact team behind April's "Forgetting Sarah Marshall" - writer-director Nick Stoller and writer-star Jason Segel - the film is described as (naturally) a "bawdy, couples comedy," about a... duh, five year engagement. Stoller says the film will essentially be an extension of 'Marshall.' "If Sarah Marshall (played by Kristen Bell) and Jason's character had stayed together, this might be the sequel," he said. No female interest has been cast in the part yet.


"Pure Imagination"
Another Jonah Hill penned project (Apatow has apparently all but said he believes that Hill is the future of comedy) is the more ambitious and more left-field sounding "Imagination' which centers around a kid who goes through a series of traumatic events and then develops an imaginary friend. "Then what happens is I meet a girl, and we start dating…but the problem is I don't know whether she [actually] exists [or] whether she's a figment of my imagination," Hill told MTV in July of 2007. He plans to star in the film as well and it might be too early to tell the rest of the cast or directors, but there are auteurs that Hill would like to model the film after. "It's trying to do what we do with 'Knocked Up,' 'Superbad' and 'Virgin', and mix it a little bit with stuff that Spike Jonze and Michel Gondry do," he said. "It's kind of like a little bit artsier. I'm so psyched about it." The film might even employ elements of CGI, but hopes to keep its Apatow-patented human heart at the core. "It's basically a relationship movie," Hill said, noting that the film has shades of the classic Jimmy Stewart movie, "Harvey." (In it Stewart is a whackjob who thinks he has an imaginary pet rabbit as a friend, you might have heard of it lately).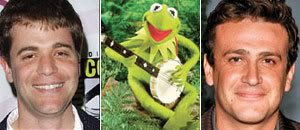 The Untitled Muppet Movie
Forget Seth Rogen, apparently Segel is the new red-hot member of the Judd Apatow family players or at least he was circa Feb 2008 when his projects line-up and "Forgetting Sarah Marshall" was on everyone's minds. Apparently Disney has tapped Segel and Nicholas Stoller to revise "The Muppets" franchise with Kermit the Frog and company. No seriously. 'Sarah Marshall,' contained a funny musical performed by a Dracula puppet and the Mickey Mouse execs were impressed. Segel told MTV in March 2008 he was disappointed in the last couple Muppet films and wanted to return to the glory days, "I just want to go take it back to the early 80's, when it was about the Muppets trying to put on a show. That's what I'm trying to bring back." It's possible with Disney involved though, Apatow might not produce this one.



Apatow in 2010 or 2011?
Three other Apatow films are apparently in development for 2009 and the bulk of them give side-players or extended Apatow family members a leading shot. They include an as-of-yet untitled Steve Carrell project; "A Whole New Hugh" - a vehicle for "Daily Show" correspondent Ed Helms; the lawyers who give up their careers to become rappers comedy, "Attorneys At Raw" - a vehicle for 'Freaks' and "Undeclared" player David Krumholtz and the marine comedy, "The Recruiter" starring Romany Malco, the black Smart Tech employee of "40 Year Old Virgin." Apatow also mentioned last summer that Charlyne Yi was going to turn in a script that he might consider producing, but details of that were never quite revealed, unless she meant that platonic love story project that was being written with troupe-member Martin Starr.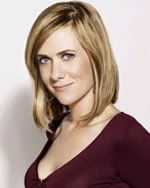 The Secret Weapon
SNL's Kristen Wiig practically stole every "Knocked Up" scene she was in as the hyper jealous TV producer who keeps dropping passive-aggressive barbs towards Katherine Heigl's character. She was the lead in "Brothers Solomon" (not an Apatow project, but does contain friends) and in "Walk Hard," she played John C. Reilly's "unsupportive and very fertile first wife." She's one Apatow player to watch for, should she not get her own film? Or is she better suited to utility player?

Miscellaneous Apatow
According to the sometimes-unreliable Hollywood.com there's also a bunch of other projects in development including "Boaz The Great," "Early Bird," "Long Distance Relationship" and an untitled motorcycle cop project and a college project. Proceed with caution and take those with a grain of salt.