- Charles Burnett, who's never quite topped his excavated 1977 indie classic "Killer of Sheep" (which was the focus of the first-ever post here at The Playlist), is directing the documentary "Stanley Ann Dunham: A Most Generous Spirit," about the late mother of President Obama. Producer Mary Aloe says that the documentary will look at Dunham's work in micro-finance, and her life with her son in Indonesia. Sounds a little dry, but maybe Burnett can bring a spark to it.

- The New York Times has an excellent round-up of the battle between the three duelling biopics of John DeLorean: one teaming Robert Evans, Brett Ratner and James Toback, one by "Youth In Revolt" producer David Permut (which George Clooney is said to be circling), and a third from a relatively fresh team, including DeLorean's son. None have started filming, but the story's so compelling that it's only a matter of time that at least one makes it to the screen. Personally, we'd like to see a second bout of the grudge match between Philip Seymour Hoffman and Toby Jones...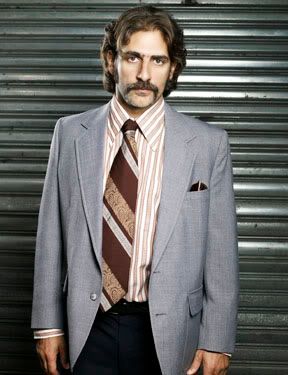 - "The Sopranos" and "The Lovely Bones" star Michael Imperioli has made his directorial debut with "The Hungry Ghosts," an ensemble drama set in New York, with a cast mostly made up of members of Imperioli's theater company Studio Dante. The flick is apparently influenced by Eastern philosophy, with Imperioli stating that "Buddhism is an antidote to the characters in the film," but early reviews, while mixed, suggest that the film is much less awful than that would suggest. A private screening of the film, to benefit Tibetan refugees, will be held at the Rubin Museum on September 15th.

- Controversy has broken out over the Toronto International Film Festival's "City to City" program, which features 10 films about Tel Aviv by Israeli directors — director John Greyson withdrew his film "Covered" from the Festival in protest, and now a petition is circulating, signed by the likes of Jane Fonda and Danny Glover, stating that "We protest that TIFF, whether intentionally or not, has become complicit in the Israeli propaganda machine."