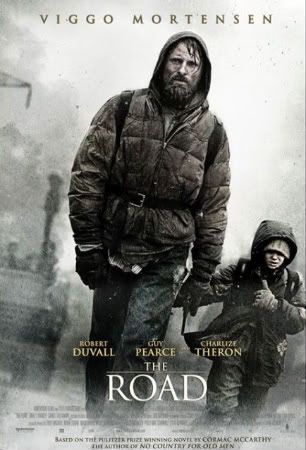 We have to run, and perhaps we'll throw up some real context later, but one thing we know for sure is the road for John Hillcoat's, "The Road," is going to be a bumpy one, as some people are finding it to be relentlessly bleak, monochromatic in mood and narratively aimless.

This prompted us to write a piece defending the film starring Viggo Moretensen — who still may have some Oscar hopes here — and Kodi Smit-McPhee, which is not perfect, but has a lot of haunting and heartbreaking qualities to it that make it more than worthwhile.

Here's the new poster. It's not great, but we're also not sure it's the official American version.

For some reason it seems British to us, but then again, those guys usually go with the wacky horizontal sized ones.