Shane Meadows is one of Britain's most exciting filmmakers, but doesn't get a lot of attention internationally - both his brilliant horror flick "Dead Man's Shoes," and the masterpiece "This is England" were virtually ignored Stateside, and most recent film "Somers Town" had a one screen release in New York back in July. Will a move to broad comedy, and teaming with indie rock favorites Arctic Monkeys, change this?

A trailer for this new movie, "Le Donk & Scor-Zay-Zee" has just hit the net, and as you can tell, it's a Spinal Tap-indebted mockumentary focusing on Le Donk (Meadows' regular contributor Paddy Considine), a roadie/manager who persuades the Arctic Monkeys to give a spot on the bill at a stadium gig to his latest discovery - Nottingham-based rapper Scor-Zay-Zee (who plays himself, and has an actual music career, with a debut album due later in the year). Based on a character that Meadows and Considine have been kicking around for some time, the film was shot in five days, part of a new Dogme-style venture that Meadows has set up in association with Warp Films.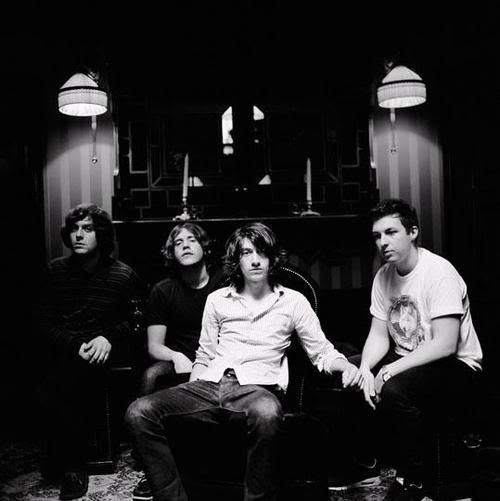 Much of the film was shot in the build up to Arctic Monkeys' gig at the Lancashire Cricket Club a couple of years back (incidentally, if you haven't yet heard their new album Humbug, it marks a big step forward for the band, and is well worth checking out), and all the members of the band appear, in what seem to be fairly substantial roles. We're pretty excited for this - Meadows has a remarkable hit rate, Considine has a gift for comedy that's rarely tapped, his scene-stealing role in "Hot Fuzz" aside, and, from the sound of early reviews, it manages to strike an emotional chord sometimes lacking in, say, Christopher Guest's recent work. Do we wish that Meadows was making something more ambitious? Yes. But we'll take what we can get in the meantime.