Every September we do our early Oscar predictions piece and we stress, they are predictions of the right here and now. And let's face it, we're all guessing to some extent, even the bloggers who are specifically devoted to Oscar predictions. Also, these picks ALL change (or relatively) after TIFF. Doing Oscar predictions before you've actually seen all the movies is admittedly a little silly, but when in Rome we suppose, because it's what everyone else does and yes, we'd jump off a cliff if you did.

Someone said earlier this year, can't remember who, but it's very true and it went something like this: "Love the 10 Best Picture Oscars idea, terrible year for it though." This is absolutely correct. 2009 is going to go down in the record books as a pretty mediocre year in film we think. Cannes set the tone as decidedly weak, but some fall films might be able to salvage the year. Here's another dirty little secret no one wants to really admit in public (print, blogs, etc.), but we're all willing to admit it amongst ourselves offline: TIFF is a little underwhelming too.

Anyhow, with that out of the way, these are our picks for now. Once we see the films those opinions can change. Obviously anyone can do predix by just taking the temperature out there. Jason Reitman's "Up In The Air," is essentially already this year's "Slumdog Millionaire," — despite protests from many whining critics at Telluride that there was no 'Slumdog' at that festival.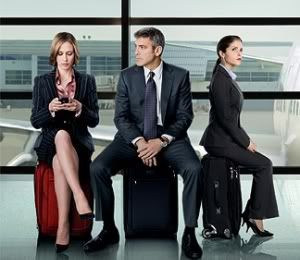 However, seeing the actual films always gives you a leg up so you can know what you're talking about — i.e. we've been predicting for months that "Bright Star" is going to be a big awards nominee and it could get lost in the noise and shuffle of September's fall film festival, but mark our words, it's still deserving of at least five categories. OK, without further ado, this is where we are right now. Some of this isn't rocket science and you can figure it out yourself.

10 Best Picture Nominees
"Up In The Air"
"Bright Star"
"The Hurt Locker"
"Nine"
"An Education"
"Invictus"
"Precious: Based on the Novel Push by Sapphire"

-- these above seven feel like near locks, the next three seem like guesses and filler until we can figure out how the year shapes up.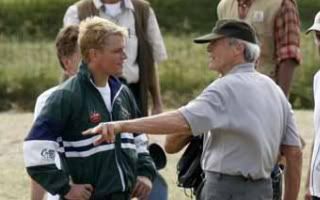 "Up"
"A Serious Man"
"The Lovely Bones" -- we're putting this one here for filler and when the year nets out, we're almost sure it's not going to make this list. That's a gut call though and perhaps naively thinking better pictures like "Sin Nombre," should be there, but they won't be. Plus we haven't seen 'Bones,' but it doesn't look like Oscar caliber material, in the same way that "Shutter Island" didn't.

No, sorry, maybe not: While we're not big on the rumors, we have been kind of skeptical about, "The Tree Of Life" hitting in 2010. "Inglourious Basterds" is not going to get a nomination. Or at least shouldn't.


Best Director
Clint Eastwood - "Invictus"
Rob Marshall - "Nine"
Kathryn Bigelow - "The Hurt Locker"
Jason Reitman - "Up In The Air"
Jane Campion - "Bright Star"

Lone Scherfig for "An Education" might have an outside shot.

Best Actor
George Clooney - "Up In The Air"
Daniel Day-Lewis - "Nine"
Viggo Mortensen - "The Road" (don't be surprised if he gets edged out here, though)
Morgan Freeman - "Invictus"

Sorry: Mark Wahlberg does not really look like a nominee here for 'Lovely Bones,' but then again, it's hard to tell and it's too early. Some people are saying Matt Damon for "The Informant!" We'll have to wait until next week to decide. We'll just leave it at 4 picks and not put in filler like Awards Daily did with Hugh Dancy for "Adam." Uhh, no way. In fact, a lot of their predix feel wildly off, "District 9" for Best Picture? Ahem, no.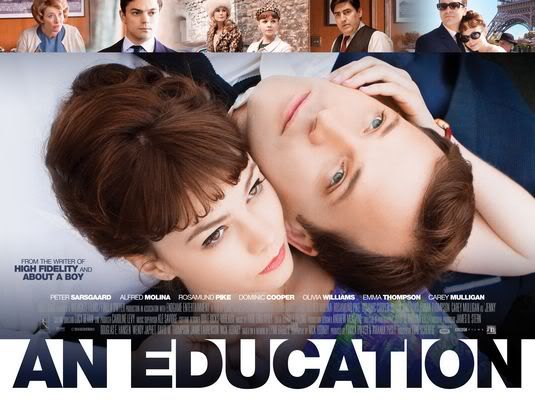 Best Actress
Abbie Cornish - "Bright Star"
Carey Mulligan - "An Education"
Meryl Streep - "Julie & Julia" (she's really great in this, btw)
Gabby Sidibe - "Precious"
Which ever girl is the lead in "Nine" - Penelope Cruz?

We were gonna do more, but fuck it, this is starting to feel like filler or trying to take up space for the point of taking up space. Hate that.. It's too early to tell, though again, "Bright Star," Best Cinematography, Art Direction, Costume, and possibly director.

But we're not fools. Clearly "Bright Star" is losing Oscar traction, but we're hoping to keep it going. It's definitely worthy, definitely much more than "Up" or "Star Trek" (a ridiculous Oscar prediction some have posited).