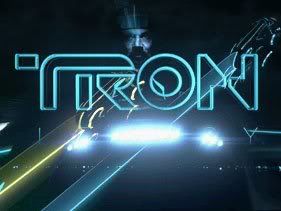 - "Tron Legacy" has officially been given a December 17th 2010 release date, the same day that Michel Gondry's "The Green Hornet" now opens (it was pushed back five months just recently). Watch as geeks will freak out at the box office trying to decide which film to see before attempting to theater-hop their way into both. More importantly though, when is that Daft Punk soundtrack for the film coming out?

- Kevin Smith's is facing the same old problems with a title change on his upcoming film "A Couple Of Dicks" looking imminent. Adam Brody — who stars in the film — reports that "we were talking about [changing the name]; you can't really advertise that before 9[pm on TV] if that's the case, so that really hampers [the studio]." No alternatives were mentioned though he did reveal they were in the process of deciding on a new title.


- Here's a behind-the-scenes look at Steven Spielberg and Peter Jackson working hard on their upcoming "Tintin" films. They actually wear those bowler hats on the job?!

- Rapper Ghostface Killah revealed that he was paid 30k for a cameo as a Dubai businessman in the first "Iron Man." His appearance never made the cut though. Gotta love the gangster honesty.

- Here is a trailer for the Woody Harrelson led lo-fi superhero flick "Defendor." Kat Dennings also co-stars in the story about a guy who thinks he's a superhero. Funny? Amusing? If you say so...