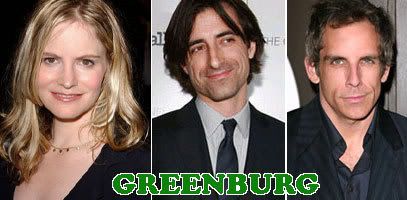 Update: Ok, so in all the excitement we got a little bit ahead of ourselves. These films, as far as we know, won't be screening but are at the stages where rights and distribution deals will be made. But the deal still stands - if you manage to see clips or grab press kits for these please let us know!

Two films that have managed to stay mostly under the radar as they've been shooting, have been Noah Baumbach's "Greenberg" and Sofia Coppola's "Somewhere." Well, the eagle eyed Richard Brody over at the New Yorker spotted an ad in Variety from Focus Features mentioning that both films will be screening up for grabs at The American Film Market in Santa Monica. The industry event, which runs from November 4th to 11th, brings together distributors and buyers from all over the world to talk shop, glad hand and sign contracts.

"Greenberg" brings together a solid cast including Ben Stiller, Jennifer Jason Leigh, Rhys Ifans, Juno Temple and mumblecore "heavyweights" Greta Gerwig and Mark Duplass (a good director is exactly what these two need). The story, developed by Baumbach and Leigh is about a New Yorker who moves to Los Angeles to housesit for his brother and figure out his life, when sparks begin to fly with his brother's assistant. The film will be another blend of drama and comedy for the director, who with "The Squid & The Whale" and "Margot At The Wedding," has shown a knack for incisive insights into family dynamics (and "Wedding,' while tough to watch and full of difficult characters is an underrated gem; the soundtrack to the film was excellent too and one of our faves of that year).