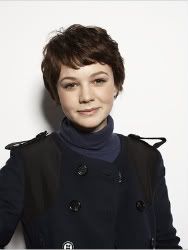 Well, she is. But she's also signed to star in the new British film "This Beautiful Fantastic," which was one of the entries on this year's Brit List.

The picture, described as "a modern fairy tale," will be directed by Terry Loane ("Mickybo & Me"), who was Oscar-nominated for his short "Dance Lexie Dance," and comes from a script from Simon Aboud, an advertising executive-turned-screenwriter. Mulligan will be joined by a quite frankly shit-hot cast including Tom Wilkinson, Christopher Ecclestone, Mackenzie Crook and Joanna Lumley.

Screen Daily describes the plot as focusing on "frustrated children's author Bella Brown, who only leaves obsessively ordered flat for work at the library. Chronically shy, she has no friends, no family and no life until she falls in with Billy, a hopelessly messy inventor who whirls through the library's carefully balanced world like a shambolic tornado."

We just had a quick speed through the script, thanks to a benevolent reader, and that doesn't quite match with what we've read (although our draft is dated almost a year ago, so, as ever, it may have changed). Both Bella (Mulligan) and Billy are present, but Billy is a relatively small presence, a love interest, rather than the point around which the script revolves.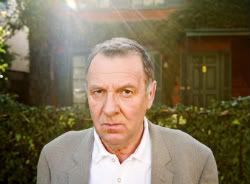 Instead, the story focuses on the relationship between Bella, an orphan with a wondrous, chaotic imagination and her neighbor Alfie, a grumpy old man, with great pride in his garden. Alfie's cook Vernon, tired of his employer's unpleasant behavior, goes to work for Bella, who has to tidy her own garden or face eviction from her flat. Bella strikes an uneasy alliance with Alfie, who promises to help her with her horticultural skills, if Vernon agrees to continue to provide his meals. By the end, they've profoundly changed each other's lives. Our guess, based on the casting announcement, is that Mackenzie Crook would play Billy, Christopher Ecclestone would be Vernon, Tom Wilkinson would be Alfie, and Joanna Lumley would be Miss Bramble, the head librarian of Bella's workplace.

The best touchstone would definitely be "Amelie," but "This Beautiful Fantastic" is its own rather charming beast, staying just the right side of quirkiness, and provides great roles for all the cast involved, particularly Wilkinson, who could be an awards contender if the movie comes off right. It's a little uneven - Billy disappears for large chunks of the running time, but from Screen's report, it sounds like he's been better integrated into the main storyline. The risk with material like this is that it could turn out more "Mr Magorium's Wonder Emporium" than "The Fisher King," but so long as the execution doesn't fall in love with its own whimsy, and stays relatively grounded, this could be a breath of fresh air. Filming starts in Edinburgh and Germany next March.