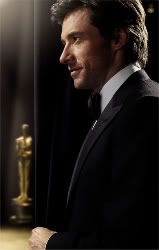 — After doing a pretty good job last year (although we could have done without the 'tribute to musicals' number midway through the show), producers Bill Mechanic and Adam Shankman had hoped that Hugh Jackman would return to host the 2010 Academy Awards. However, he's turned them down: Variety cites the actor not wanting to host two years in a row, as well as preparations for the idiotic-sounding robot boxing movie "The Real Steel," as his reasons. So who will?

— HBO's "Hung" seems to have rescued Anne Heche's career - the actress has signed on for roles in two comedies. She'll play a businesswoman in Adam McKay's "The Other Guys," which boasts an increasingly great cast led by Will Ferrell, Mark Wahlberg, Samuel L Jackson, Dwayne Johnson and Steve Coogan, and then play the female lead in "Cedar Rapids," the Ed Helms vehicle that Miguel Arteta is directing for Fox Searchlight. The latter also stars John C Reilly, and is produced by Alexander Payne, so between his and Arteta's involvement, this is definitely one to keep an eye on.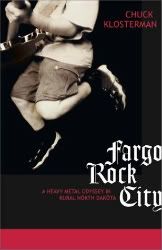 — Excellent rock writer Chuck Klosterman is on the road, plugging his latest book "Eating the Dinosaur," and has talked about the forthcoming adaptation of his memoir "Fargo Rock City," currently being written by Letterman writer Tom Ruprecht and Craig Finn, lead singer of the band The Hold Steady, are writing. He tells Vulture "I knew Craig Finn a little bit — I've been around him, and of course was a big fan of his music, and we used to go to some of the same bars. He and this guy from the Letterman show, who I'd never met, said they wanted to have a meeting about buying the rights to "Fargo Rock City" Which of course was extremely weird to me, because there's no narrative in that book. So we met, and we asked what their idea was, and they seemed to have no idea. They just said they really wanted to do it, and they were really enthusiastic. Then they sent me a treatment, and it was awesome. They had picked out three specific details from "Fargo Rock City" and made it into a totally different story. It was great, and I signed the deal. And as is usually the case with these things, I assumed never to hear about it again. But now it seems like there's a lot of interest."

— Enough with the motherfucking vampires already.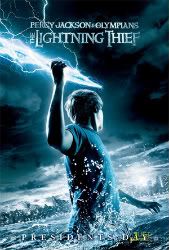 — Empire has found a selection of character posters from Chris Columbus' forthcoming Harry Potter rip-off "Percy Jackson & The Olympians: The Lightning Thief," which follows a child who discovers that he's the son of the Greek god Poseidon. The posters, which follow the Potter template pretty closely, show Percy (Logan Lerman), and his sidekicks Annabeth (Alexandra Daddario) and Grover (Brandon T Jackson from "Tropic Thunder"), who lead a cast also including Pierce Brosnan, Sean Bean, Catherine Keener and Kevin McKidd.

— Reese Witherspoon will play the lead in "Rule #1," from "One Fine Day" writer Terrel Seltzer, about the relationship between a New Yorker and a young Puerto Rican girl with ADD. This might well turn out to be the most annoying movie ever made.


— Finally, the little man who sits on the shoulder of the guy who runs MarketSaw and whispers things in his ear has come up with another "exclusive." Following on the back of the new Star Wars trilogy rumor that turned out to be complete horseshit, the site is claiming that The Lizard will be the one and only villain in "Spider-Man 4." It doesn't sound as immediately unconvincing as most of the stuff he runs, but, considering previous form, we're not buying it. The dubious site also claimed earlier in the week that James Cameron is producing "Alien 5" for Ridley Scott, and that Stephen Lang's performance in "Avatar" is as good as Heath Ledger's in "The Dark Knight," which made us laugh so hard that we pulled a muscle.