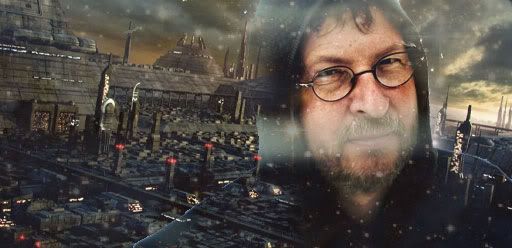 Oh man, we just got wet hearing this news.

Following his freaky psychological horror film, "Antichrist," Danish auteur Lars Von Trier has announced his next project and it's going to be a sci-fi-sounding film of sorts, naturally with a strong psychological bent.

But it also sounds like the Danish auteur is swinging for the fences and getting even more ambitious as the new project, titled, "Melancholia," is really described as a psychological drama disaster picture (with sci-fi-ish elements).

Wrap your head around that one for a second, but remember this won't be "Armageddon." What's more the project is being budgeted at a lean $7 million dollars and will be another English language film, so that budget can only mean the concepts can't be that technically over-the-top — it sounds like we're in the vein of "Solaris," both the Tarkovsky and Soderbergh versions.

Variety also says the film will begin its European shoot sometime in 2010 and quotes Von Trier in a press release that says, "No more happy endings!" which is surely his twisted take on the pretty bleak, yet still ambiguous conclusion of "Antichrist."

The script is one that Von Trier has written himself (so much for that crippling depression that lead to inactivity), refers to Planet Melancholia, an enormous planet that evidently looms threateningly close to Earth within this story.

$7 million isn't a lot for a sci-fi film, but it won't be a Dogme-type style picture either. "As a disaster movie, 'Melancholia' will use some special effects, but nothing compared to Hollywood," Zentropa Entertainment head, Peter Aalbaek Jensen said (they're producing). This co-founder also added that the picture will not be an alien invasion movie.

"Antichrist," was a wonderful bust (read our review from Cannes), and as demented and unsuccessful as it was in parts, and perhaps overall, the creepy picture was also terrifying, gripping and unforgettable. There's always something to be said for that.

Let's face it, sci-fi and horror are terrible, predictable genres when in the hands of even your average filmmaker, but when an auteur and a European one at that, tries to subvert the genre and form, they usually deliver something quite incredible and unique. We seriously cannot fucking wait for this. #chaosreigns! #movieboners.