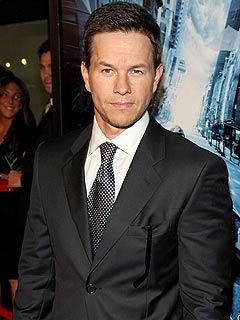 Iceland's official Oscar entry, "Reykjavik-Rotterdam," just got a little boost as it was announced today Working Title is getting ready to remake the film with Mark Wahlberg as producer and potential star. The key word here is potential. The film is being penned by Aaron Guzikowski, who other than a thriller called "Prisoners" (which Wahlberg was attached to one point) set up at Warner Brother's, has no completed films to his name.

Baltasar Kormakur, the star and producer of the original, and an experienced hand behind the camera, has a spotty record when it comes to English language films. His North American debut was the quickly forgotten, straight-to-DVD dramatic thriller "A Little Trip To Heaven." This year, his latest film "Inhale" apparently played Cannes (under its original title "Run For Her Life") and was even picked up in some territories, but we can't seem to find a review of it anywhere, and the plot - which concerns an L.A. DA who finds himself in an unsavory Mexican medicial crime ring in order to save his daughter's life - sounds utterly preposterous.

"Reykjavik-Rotterdam" is about a security guard and former smuggler who, facing financial troubles, is roped back into his old life. Frankly, it all sounds fairly run-of-the-mill and that feeling isn't helped by the pretty standard trailer (below), though to be fair, we don't understand a word of Icelandic outside of "Bjork" and "Sigur Ros." We can't imagine Wahlberg's people are going to let him star in a film scripted by an untested writer and helmed by a director with no success in North America unless they come up with one helluva take on the material - but then again, they did sign off on "The Happening" and "Max Payne" so what do we know.

Marky Mark has got a full plate going into the New Year. You can see him next in Peter Jackson's fantastical thriller "The Lovely Bones" and the Shaun Levy (shudder) helmed rom-com "Date Night." He's also just wrapped filming on "The Fighter" with David O. Russell and is currently working on the Will Ferrell-Adam McKay comedy "The Other Guys."