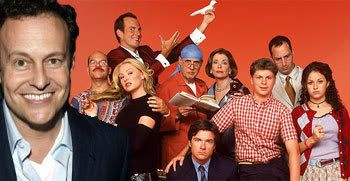 For the past year, there has been almost an endless stream of "Arrested Development" film news, and without going back over every comment made by David Cross, Jason Bateman or Michael Cera in the last twelve months, we'll sum it up: it's happening, but no one has read a script and it's not on any production or release schedule. And that seemed to be all the information we were going to get until the project was officially announced.

Until now.

Mitch Hurwitz, the creator of the show and the man everyone is waiting on for a script, has finally chimed in about the project and dropped a couple of hints that will get "Arrested Development" fans buzzing again. Speaking at a panel called "The Art of Storytelling," alongside "Arrested Development" executive producer and narrator Ron Howard and screenwriter Steve Zaillian, he was asked about the development of the film and he confirmed that yes, it is happening, and that he will be making his directorial debut with the project as well. When prodded for more details, Hurwitz said that the script will feature a "heavy jail presence" before he redirected the conversation to the panel's moderator, producer Marcia Nasatir.

We'll leave the the speculating about what Hurwitz's hint means in terms of potential plotlines to the fansites, but it is exciting to hear it from the man himself that there has been some movement on the project. We just hope the eventual film lives up to quality of the series and satisfies the near deafening buzz and anticipation that has been built for the movie. But, despite Hurwitz's comments, we're still pretty much in the same place as we were before: the script isn't done, no one has read it, and the film is still not on any schedules, meaning we're probably at least a year away from a studio finding some time among the sprawling cast's current commitments and getting this in front of cameras.

Update: Some actual quotes from Hurwitz. The series creator says he realizes there's a lot of cynical talk on the Internet about this project, but the delay is really more money than anything else, oh and cast members (or at least one point there was).

"I guess I'm OK with that belief. But, in fact, what's holding up the 'Arrested Development' movie is my need to develop some sort of ... what's the word here ... income (he laughs). Well, there were a couple of things that were holding up the "Arrested Development" movie. ... we didn't have the actors on board. Anyway, we're finally doing it.
Hurwitz talks the script and jokes about an old idea he had devised to piss-off the annoying fans.

Yes, there's going to be a movie, but

I can't promise it won't be

"

Arrested Development: The Improv Movie.

" I had a

great idea for a while just to really annoy the fans

, which was that I was going to, like, let people know that we were in production and then ... come out with an old-fashioned variety show where it's like a Christmas special and it's the Bluths and they're singing, they're wearing matching sweaters. Then you would cut away; then it would be like maybe like a sketch that was like (the characters) Maeby and George Michael and he's fishing and she works at a diner, and then back to another song (he laughs); really be just like, 'This is a HUGE disappointment'. I can't believe I could get any of the people who hold the purse strings to go along with this plan ... everyone would hate it and then they would kind of like it, you know. It would kind of come around."