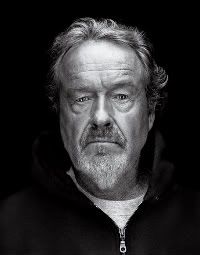 Sometimes, words fail us.

A little while back, we caught, and loved, "Red Riding," the trilogy of crime thrillers made for Channel 4 in the UK, which will be released theatrically in the US next month through IFC. You can find our original review here, but it was pretty much a flat rave - the films are dense, impossibly dark, beautifully made and brilliantly acted. Now, according to Variety, Ridley Scott and his "American Gangster" scribe Steven Zaillan are reteaming to remake the original trilogy.

Scott is currently linked as director to at least eight projects including an "Alien" prequel, Casey Affleck noir thriller "The Kind One," an adaptation of Aldous Huxley's "Brave New World," and a version of the board game "Monopoly" (Variety will also announce next week that he's attached to a remake of your parents' wedding video), so there's a very good chance that this will never happen. Quite frankly, we hope it doesn't.

T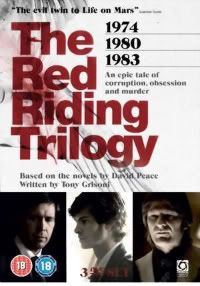 he trilogy is based on a quartet of novels by author David Peace ("The Damned United"): "1974," "1977" (which wasn't adapted by Channel 4), "1980" and "1983." Columbia appears to have the rights to the original series, rather than working from the original texts, but even then, there's a total running time of five hours to contend with. While it's not impossible to compress a length like that successfully ("State of Play" managed it quite well earlier in the year, although it took five writers to do it, and that process was, by all accounts, like getting blood from a stone), the only flaw of the original series was that it occasionally felt a little rushed, and we can only imagine how it'll feel at half the length.

But there's a problem beyond this. The original is tied very specifically into particular historical events, most notably the real life serial killer 'The Yorkshire Ripper', but also more importantly, tied into the landscape and culture of the time - the Yorkshire of the 1970s and 1980s feels rotten to the core, and corruption seeps from every pore of the film. To move it to the U.S., as Scott and Zaillan are planning, is a bit like remaking "Chinatown" and setting it in Glasgow, or making James Ellroy's "Birmingham Confidential." Plus, the original is in English, and hasn't even come out yet, so Scott has a Herculean task ahead of him to convince us that there's any point whatsoever in this remake.