- Well, at least the guy knows how to strike when the iron's hot. Having finally broken through as a movie star over the summer with "The Proposal," Ryan Reynolds hasn't wasted any time, attaching himself to indie thriller "Buried," superhero adventure "The Green Lantern" and, only last week, the actioner "Motorcade." Now, he's set to star in an untitled comedy written by hot writer Allan Loeb (the upcoming "Wall Street" sequel), about a guy who disguises himself as a woman in order to win over his ex-girlfriend. Sigh. The pitch sold for high six figures (the third big sale of the week, breaking recent trends) to Working Title, who collaborated with Reynolds on the actually-pretty-good "Definitely Maybe."

- High concept comedies are clearly back in vogue (because "The Invention of Lying" was clearly such a critical and commercial smash...) -- Warner Bros have picked up a script by Melisa Wallack (the Aaron Eckhart vehicle "Bill") entitled "Dancing With Myself," for Oscar-winning short director Ari Sandel. The story focuses on a workaholic family man, an archetype we just don't see enough of in this kind of movie, who is hypnotized to help him quit smoking, and ends up with a compulsion to dance any time he hears music. If they cast Robin Williams, we're going to seal ourselves in a cabin with nothing but Criterion Collection Blu-Rays, and wait for the end of days.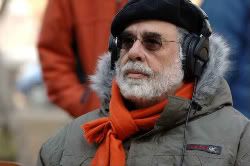 - CHUD reports that Francis Ford Coppola is in Turkey, scouting locations for his next movie. He's been there for ten days, and will reportedly hold a press conference announcing the project on Monday. Devin rightly assumes that this means Coppola will be taking on Turkish subject matter, but we guess we'll hear shortly. The movie's likely to be another small-scale indie, like the recent "Youth Without Youth" and "Tetro."

- "The Blair Witch Project" star Joshua Leonard, who finally reappeared after almost a decade in the wilderness with the excellent "Humpday," and the HBO series "Hung," will make his directorial debut with an adaptation of a short story by T.C. Boyle entitled "The Lie," about a man wbo fibs to escape work, and changes his life. Leonard will play the lead, alongside Jane Adams ("Hung"), Kelli Garner ("Thumbsucker"), and his co-writers on the project, Jess Weixler ("Teeth") and Mark Webber ("Scott Pilgrim"). We like everyone involved here, and Boyle's an interesting writer -- we'll keep an eye on this.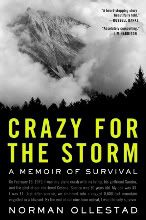 - Writer Will Fetters, who is behind the Robert Pattinson-starrer "Remember Me," and the possible Beyonce-led remake of "A Star Is Born", will adapt the non-fiction bestseller "Crazy for the Storm", by Norman Ollestad. The story, a memoir, tells of Ollestad's complicated relationship with his father, who pushed his child into various extreme sports. When he was 11, the pair's plane crashed in the San Gabriel Mountains, kiling the father, and forcing Ollestad to use the skills his father taught him to survive. Well, it's hard to deny that that's pretty great material...

- Boyfriend-du-jour Chris Messina ("Vicky Christina Barcelona," "Julie & Julia") is taking the lead role in "Devil," a horror movie based on an original story by M Night Shyamalan, and directed by the Dowdle Brothers ("Quarantine"). The movie's the first of the "Night Chronicles," a new imprint for the "Sixth Sense" director which will produce one genre film a year for the next three. Messina will play a "sobered-up homicide detective."