Fanboys! Get ready to set up your Tivos for "60 Minutes" this Sunday when James Cameron discusses his Leona Lewis music video film "Avatar." The Hollywood Reporter has an excerpt from the show on their site, which includes this choice quote: "He shows off his office, where he keeps a special film prop, the ship's wheel from 'Titanic.' and says "I keep this in my office because I know what it feels like to be at the helm of a sinking ship." It's Friday, so we'll lay off that easy target of a comment.

Speaking of sinking ships, Sam Worthington, who has been a first mate on quite a few shipwrecks, has signed on to yet another project, "The Days Of American Crime." Based on a graphic novel, the film takes place in a near-future where the government is going to rollout mind control technology that kills the criminal impulse, and Worthington plays a crook looking to pull off one last heist. Stay with us, we haven't gotten to the lame part yet: his character's name is Kevin Cash. Worthington is currently "hot" in Hollywood so he's attached to several projects, but don't be surprised if half of them don't pan out.

Chevy Chase, who has made small inroads back into relevance with his role on "Community," is set to reprise his classic Griswold character along with Beverly D'Angelo for a Super Bowl ad. Naturally, they will be shilling for HomeAway, a vacation home rental service and the spot will also feature the "Wagon Queen Family Trucker" vehicle from "National Lampoon's Vacation." You couldn't pay us to sit through a five hour football game, so we'll just wait for this to appear on YouTube when the match is over

""Crazy Heart" has had an interesting ride to being an Oscar contender, but the first step was being passed on by Paramount, who eventually sold the film to Fox Searchlight. Should "Crazy Heart" build steam, Paramount are going to get ridden hard for letting an Oscar picture slip through their fingers. However, in all fairness to the studio, we don't think anyone could've imagined a $7 million Country Music Television production to end up earning the buzz the film is now generating. And it wouldn't be the first time a studio has passed on a major hit, hindsight is 20/10. Plus let's not forget that "Crazy Heart" is only in this position because of "Amelia" tanking so hard....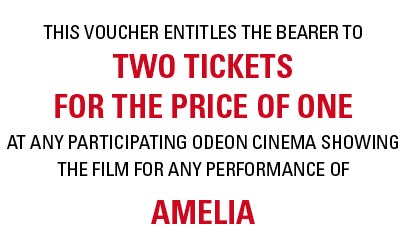 ....in fact "Amelia" is performing so poorly in the UK, distributors are offering 2 for 1 ticket vouchers for the film. Ouch. Meanwhile, if there is one thing Paramount knows how to do it's make money, with "Transformers 2: ROTFL" and "Paranormal Activity" being the two biggest success stories of the year. Well, accountants are ready to start counting ticket receipts again, as the studio has revealed "Jackass 3D" on their production slate for next year. So, if you've ever wanted to see testicles being crushed in your face, your dream has come true.

The hack we love to hate, Brett Ratner, is set to lend his "no shot longer than 3 seconds" editing technique to a Bollywood film. Producers of the film "Kites," which was shot in both Hindi and English versions, have asked the "Rush Hour 3" auteur to shape the film for international audiences. We're sure Ratner has already figured out a way to work a Chris Tucker cameo in there.

The trailer for "Remember Me" the first post-"Twilight" "look at me, I'm a serious actor" project for Robert Pattinson has conveniently hit YouTube. Our moderate expectations for the film, which were based on a script credit to Jenny Lumet ("Rachel Getting Married"), were dashed when we actually watched this thing. It's your typical pre-teen swooner about adults who stand in the way of true love. The trailer also makes considerable use of the patented Brooding Robert Pattison Profile Shot: