Romantic thriller "The Tourist" has been a game of musical chairs or unwanted hot potato, in terms of the Hollywood talent attached. Initially set to star Tom Cruise and Charlize Theron, and to be directed by Bharat Nalluri ("Miss Pettigrew Lives For a Day"), the film has gone through enough talent incarnations to make one wonder if the project is some form of tainted goods. Cruise left, being replaced by go-to cardboard action cut-out rising star Sam Worthington. Shortly afterwards, Theron and Nalluri bailed, with Angelina Jolie and "The Lives of Others" director Florian Henckel von Donnersmarck replacing them. Now, the music has stopped again, with Worthington and von Donnersmarck both jettisoning the project, over the ever-popular "creative differences."

Sounds like no one can get on the same page, though Angelia Jolie carries more weight creatively than both of them, so perhaps her idea of "The Tourist," is different enough to make both actor and director bail.

Interestingly, however, Johnny Depp is now in talks to replace Worthington, in the central role of an American tourist in Europe who is roped into a plan to entrap a master criminal by a female Interpol agent. Depp has a strong relationship with producer Graham King, who is producing the star's forthcoming Hunter S. Thompson adaptation, "The Rum Diaries," and who seems to have talked Depp into making this his next project, above "Pirates of the Caribbean: On Stranger Tides" (if 'Pirates McFranchise' were somehow derailed by this, we would snicker). If Depp signs on, this will clearly be the best looking cast in history. Based on the script we've read, he's actually a pretty good fit for the part as well, much more so than Worthington or Cruise, and it'll be interesting to see him play something a little more restrained than his recent work.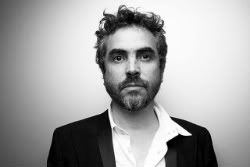 Most exciting, however, is the news that Alfonso Cuaron is now circling the project as a director. Cuaron made one of the best movies of the decade in 2006's "Children of Men," but that film was mishandled by Universal, tanked at the box office, and the director's struggled to set up anything since. Even though this project seems a little pedestrian for Cuaron's talents, we're happy to see him pairing with two of the biggest stars in the world: he's sure to make it a more interesting picture if he gets the gig, and it'll hopefully buy him enough credit to do something he really wants to do (Deal Memo says other filmmakers are circling the project too, but doesn't name names). We're sad that von Donnersmarck won't be involved: Nikki Finke says that producers found him "difficult and demanding," so we hope he hasn't burnt any bridges.

Either way, they need to nail all the particulars down soon as production is supposed to start in February. The picture is a remake of Jérôme Salle's 2005 French thriller, "Anthony Zimmerman," that starred Bond girl Sophie Marceau and Yvon Attal. Christopher McQuarrie ("The Usual Suspects," "Valkyrie") wrote one of the original drafts, but revisions have since been made by Jeffrey Nachmanoff and William Wheeler. Musical chairs indeed, which hopefully doesn't add up to creativity by committee; that's never a good sign.