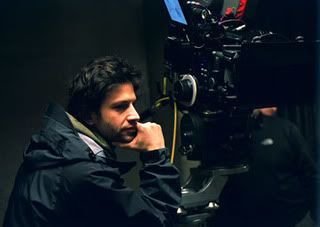 Variety reports that "Capote" director Bennett Miller has jumped onboard Sony's struggling "Moneyball" project, and it looks like it's full steam ahead for the troubled production. We broke the story of Miller's involvement around a month ago, and Variety also confirms what we heard about Marc Webb ("500 Days of Summer") being in consideration to direct the script that has gone through hundreds of revisions from Aaron Sorkin and Steve Zallian, with more budget-centric edits on the way.

Most projects are interesting because of how they mutate over time, and "Moneyball" is something we're going to guess will be totally different from its inception point as a Steven Soderbergh effort. As we've reported plenty of times before, Soderbergh had completed $10 million worth of pre-production before he departed the project, including one-on-one interview footage with ballplayers to blur the line between actors and athletes. Sony head Amy Pascal pulled the plug when she realized Soderbergh was adapting a nonfiction statistics book with the same sensibilities he brought to "Full Frontal," necessitating a major change in approach right before shooting.

The process hasn't been helped by the looming specter of Major League Baseball approval, which reportedly carped about an earlier draft that depicted protagonist Billy Beane as a swinging bachelor when the real life general manager/minority owner of the Oakland A's is a married man (and like most sports personalities, probably has a pretty conservative, boring home/sex life not conducive to film). Soderbergh's near-improvisational set-up, mixing real athletes with actors, allowing for certain creative flexibility, probably didn't help the idea that this was a worthwhile endeavor for MLB.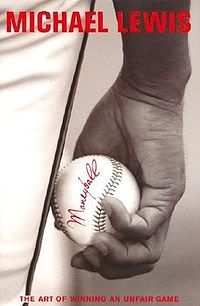 Variety's synopsis about the current project also gives us pause, stating "Moneyball" is about how Beane "defied conventional wisdom and even his own scouts by fielding a baseball team of castoffs to create the ultimate underdogs en route to one of the most unlikely winning streaks in the history of professional sports." Does this mean Sony is possibly turning the film into a more conventional sports story? Everyone knows that Oakland didn't really reel off that many winning streaks, and if anything, the theory of Moneyball made them... competitive. A few playoffs appearances at most. It can be argued that last offseason after years of failure with the Moneyball model of success, Beane abandoned the approach and went all in to acquire a major superstar bat, and that backfired too. In other words, this is a story of some mild success followed by economically-feasible failure. Are we running out of sports stories to adapt that we need to tell the inspirational sports tales of the general manager who fielded a so-so group of underdogs, the guy who lived his dream to pitch 21 innings for a last place team, and the inspirational hero who recorded one reception and two fumble recoveries in three years of pro ball?

One of the many surprises about the story is that star Brad Pitt remains on-board. He's previously gained notoriety for exiting projects in a huff, famously leaving "Almost Famous," "The Departed," "The Fountain" and "State of Play" in the lurch. How he's stayed on is a mystery, though we wonder if he'll humor the ongoing rewrites and budgetary changes to accommodate what the studio patronizingly assumes is the limited bankability of Miller's ideas.