The awards season is in full swing now, with the Gotham Awards and the National Board of Review hitting last week, and the Spirit Award nominations being announced. Last night, the British Independent Film Awards gave out their twelfth selection of winners. We looked at the nominations when they were announced a few months back, and the winners from last night's ceremony are below:

Best British Independent Film
"Moon"

Best Director
Andrea Arnold - "Fish Tank"

The Douglas Hickox Award (Best Debut Director)
Duncan Jones - "Moon"

Best Screenplay
Jesse Armstrong, Simon Blackwell, Armando Iannucci, Tony Roche - "In The Loop"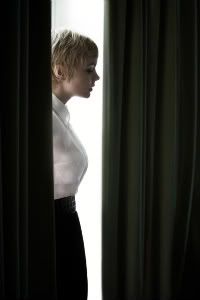 Best Actress
Carey Mulligan - "An Education"

Best Actor
Tom Hardy - "Bronson"

Best Supporting Actress
Anne-Marie Duff - "Nowhere Boy"

Best Supporting Actor
John Henshaw - "Looking for Eric"

Most Promising Newcomer
Katie Jarvis - "Fish Tank"

Best Achievement in Production
"Bunny and the Bull"

Raindance Award
"Down Terrace"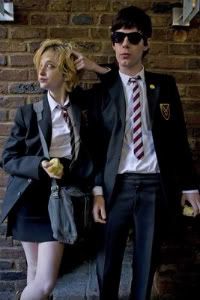 Best Technical Achievement
Greig Fraser - Cinematography - "Bright Star"

Best Documentary
"Mugabe and the White African"

Best British Short
"Love You More"

Best Foreign Film
"Let the Right One In"

The Richard Harris Award (For Outstanding Contribution to British Film)
Daniel Day-Lewis

The Variety Award
Sir Michael Caine

The Special Jury Prize
Baz Bamigboye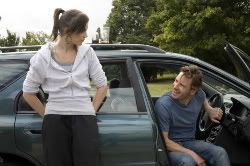 All in all, it's a hard list to disagree with - Jones, Mulligan and Hardy, in particular, are well deserved winners. We'd quibble slightly with the supporting actor/actress choices — Anne-Marie Duff is a fine actress, but Kristin Scott-Thomas is very definitely the stand out in "Nowhere Boy," and, while it's nice to see veteran actor John Henshaw recognized, there were more deserving nominees in the category. Still, all in all, a strong year for independent British cinema, as the spreading of the wealth across several films suggests.