— A new poster and image for "Tron Legacy" has been unveiled. Starring Garrett Hedlund, Olivia Wilde and Jeff Bridges, the film will center on the tech-savvy 27-year-old son of Kevin Flynn as he looks into his father's disappearance and finds himself pulled into the same world of fierce programs and gladiatorial games where his father has been living for 25 years. Geeks will go crazy December 2010 while everyone else will be satisfied when the soundtrack to the film by Daft Punk is released.

— James Cameron is reportedly already eyeing his next project,"a Shane Salerno-scripted sci-fi action script for Fox, described as an "event" film set in the future." Details are scarce but many believe the project may be "Doomsday Protocol," a Salerno script that follows an epic science fiction adventure in the vein of "The Seven Samurai" involving a group of aliens and humans with various abilities who are brought together to save Earth. Not done with aliens and humans fighting yet, Jimmy? Here's the final poster for that Cameron film, coming out in a week by the way.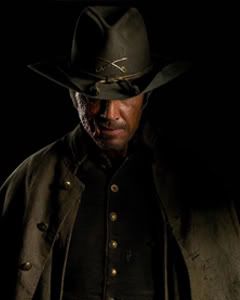 — Not only is comic book adaptation "Jonah Hex," starring the likes of Josh Brolin, Megan Fox, Michael Shannon, Will Arnett and John Malkovich heading for reshoots but rumor has it that director Jimmy Hayward is being replaced by Francis Lawrence as director. True or not, reshoots and last minute director changes can't bode well for the film's prospects.

— Turns out Charlie Hunnam's period actioner spec script about Dracula as a young prince, "Vlad," doesn't even feature a single drop of vampirism. Of the misconception, Hunnam explains: "As the script stands now, we don't touch on vampirism. That was my one non-negotiable area when we were developing it, and thankfully, nobody suggested that we should delve into it at the end." He also adds that he's eyeing Colin Farrell for the lead role, while taking the part of the protagonist's younger brother for himself.

— McG actually seriously thinks he's still going to be making two more "Terminator" films? And we know James Cameron is only praising the first film because Sam Worthington in it, but come on, the last thing McG needs now is encouragement.

— The first trailer for Disney's "The Sorcerer's Apprentice" has been released and looks like just another mediocre fantastical children's film set in the real world trying to start off where the "Harry Potter" franchise will sign off. It also has Nicolas Cage's most outrageous hairstyle to date.