Yes, the obsessive comprehensive look at films from 2010 continues, but this time it's slightly different. Alright, we don't anticipate these films, because, well, we've already seen them. But you probably do. Here's 30 films we've already seen and that are probably fairly high on your most anticipated 2010 list if you're a film festival goer and a

cineaste

. However, not all of them turned out as great as we had hoped. Buyer beware with some. Others, make sure to mark them down in your calendar as they are must-sees.
"

Micmacs

" - Sony Pictures Classics -

dir

.
Jean-Pierre

Jeunet
Synopsis:

A man with a bullet precariously lodged into his forehead (comedian

Dany

Boon)
— the victim of a random shooting accident
—
and his group of misfit

junkheap

denizen friends come up with an intricate and original plan to destroy two big weapons manufacturers.


What You Need To Know:

While we're glad French auteur Jean-Pierre

Jeunet

is no longer trying to make it in Hollywood (see the uneven mess that was "

Alien Resurrection

") or making overly serious films (see the underrated, but still mixed results of "

A Very Long Engagement

"), his return to his bread and butter
— whimsical and fantastical cinema with a motley crew of quirky characters - was far too familiar for our tastes. Plus the attempt to inject a "message" was pretty dismal and heavy handed. Audiences not familiar with his work however, should probably love it and we suppose there are far worse things one could waste their theater money on.
Release Date: Sony Pictures Classics
has picked this up for a

TBD

2010 release. [read our TIFF '09 review]
"

Bluebeard

" - Strand -
dir.
Catherine

Breillat




Synopsis:

An adaptation of the classic tale of a wealthy aristocrat with a blue beard who has a propensity to eat his under-age wives.


What You Need To Know:

At first glance, the buttoned-down period-fantasy "Bluebeard" seems an awkward fit for the provocateur behind such sexually charged reveries of realism as "

Fat Girl

" and "

Romance

." But the literary conceit of

Breillat's

latest (it's based on a 17

th

century fairytale by Charles

Perrault

) affords the auteur a fresh setting in which she may further explore her themes of feminism as a means of sexual empowerment. The main problem is that the film's deliberate theatricality and the poor production values
—
it was made for TV
— are off-putting. While there is some pretty amusing black humor in the two little girls that read the Bluebeard tale, the film itself is not particularly engaging and that's essentially its worst crime (someone actually fell asleep next to us at

NYFF

).



Release Date/Status:

Strand Releasing has the rights and plans to open the film stateside this Spring. [read two separate reviews]


"
Eccentricities of a Blond Hair Girl
" -

dir

.
Manoel
de
Oliveira



Synopsis:

A young man falls helplessly in love with a mysterious blond woman that turns his life upside down.


What You Need To Know:
100 year-old Portuguese maestro

Manoel

de

Oliveira

apparently refuses to die. He will essentially make films until he rolls over dead (and at the rate he works, he's bound to keel over on set). This heavily

theatrical

effort is

pathologically dead-pan

, rigid and formalist to the hilt, but man is it also really fucking slyly funny. The price of admission however may be the utterly radiant

Catarina Wallenstein

who could have been the most gorgeous female we saw on the screen in 2009.
Definitely for those of the

arthouse

taste, the ending of the film is a bit of a "fuck you" to audiences, which is bold, outright hilarious and cruel. Some people will loathe it for that very reason (one of our reviewers did), and some people will love it (like our TIFF correspondent did), but as much as the divisive conclusion is manipulative, devilishly wicked and fucks with you, we have to admit the audacious mischievousness of it had us kind of in "wow" stitches in the end.


Release Date:

TBD

and we won't be the least bit shocked if it doesn't receive proper U.S. distribution.

"

Cracks

" - IFC Films -

dir

.

Jordan Scott




Synopsis:

The lives and relationships among the girls at an elite British boarding school go awry when a new foreign exchange girl from Spain enters the mix and threatens to undermine the allure and power of their bewitching, favorite teacher (

Eva Green

).


What You Need To Know

:

Ridley

Scott's daughter Jordan proves she's another very capable member of the

filmmaking

family dynasty with a strong observational eye. The film sports a great cast — British stars in the making

Juno Temple

, Imogen

Poots

, plus

María

Valverde
— and Green is as captivating and sultry as ever.
It's a solid and mostly engaging piece of work (except for perhaps the ending we didn't quite buy) and we're glad it's coming out, but it's also not necessarily the most memorable film we saw at TIFF.


Release Date:

IFC

has picked it up for distribution for 2010. Smells like a Spring release to us.
"

Ondine

" - Magnolia -

dir

.

Neil Jordan




Synopsis:

An Irish fisherman (

Colin Farrell

) discovers a woman in his fishing net (

Alicja

Bachleda

) who he believes to be a mermaid.


What You Need To Know:

Bachleda

is so bloody gorgeous that Farrell made her his baby momma almost immediately after filming was complete (frankly, we would have thrown out the don't-shit-where-you-eat rule as well).

Ok

, what you really need to know: It's a wonderful, romantic and dreamy little fairytale and yes, it's flawed and has a twist ending that doesn't really work. But the rest of it is so beautiful — in part due to

Christopher Doyle

's gorgeous cinematography and

the

Sigur

Rós

members' elegiac score
— that we were able to forgive its flaws. Perhaps you can dub it a beautiful mess. Jordan mainstay

Stephen Rea

co-stars.



Release Date:

TBD

, but Magnolia just picked it up for U.S. distribution. It feels like an April/May film to us. [read our TIFF review]


"

Leaves of Grass

" -

dir

.

Tim Blake Nelson




Synopsis:

An Ivy League professor (

Ed Norton

) is lured back to his Oklahoma hometown, where his twin brother (again, Ed Norton), a small-time pot grower, has concocted a scheme to take down a local drug lord (Richard

Dreyfuss

).


What You Need To Know:

During TIFF this film kind of floored us. If only because we were expecting a light comedy and instead received a complex, very well-written philosophical Greek tragedy that was at times unexpectedly hyper violent, at times hilarious and also involved a love story. It was kind of five films rolled into one and the fact that it wasn't a disaster was a bit amazing. It's probably a love it or hate it experience, but our hat goes off to Tim Blake Nelson.

Susan

Sarandon

, Melanie

Lynskey

and

Keri Russell

co-star. Even if you detest it, you'd have to admit there's nothing like it out there.


Release Date:

It was

supposed

to hit during Christmas of 2009 , but if that happened it was the

tiniest

release of all time and no one on earth saw it. We're still expecting this one to hit sometime in 2010 (hopefully). [a belated TIFF review]
"

Life During Wartime

" - IFC Films -

dir

. Todd

Solondz




Synopsis:

The continuing, interconnecting stories from characters of the

Solondz

universe ("

Happiness

" and "

Welcome To The Dollhouse

") centered around the theme of forgiveness.


What You Need To Know:

Solondz

echoes his previous material in a big way by providing a straight sequel to 1998's scabrous suburban comedy "

Happiness

." Similar to his last film "

Palindromes

,"

Solondz

toys with identity, as all new actors have been cast as the returning characters, none at all bearing a significant resemblance. While in many ways his most mature work to date, 'Wartime' did not blow us away and was ultimately only a mild return to form but one that does bode well for the future. And

ok

, we'll admit it had one of the finest endings to any films we saw at TIFF '09, but overall, while darkly funny, it's an uneven effort we're not exactly clamoring to see again.

Release Date:

IFC Films

just

picked it up for release in the summer (and it will go same date OnDemand). [read our review, and music heads should note

Beck

&

Devendra

Banhart

cover a song written by

Solondz

featured in the credits].
"
Valhalla Rising
" - IFC Films -
dir.
Nicolas Winding Refn
Synopsis:
In 1000 AD,
held prisoner by a Norse chieftain,
a fearless mute warrior, aided by a boy slave, kills his captors and then falls in with a group of Vikings seeking a holy land which begets a journey into the heart of darkness.

Or more plainly,
a Viking epic starring the always-captivating

Mads

Mikkelsen

.

What You Need To Know: Few directors can pull off the

Soderberg

-

ian

hat trick of creating two of the year's most compelling movies, but Danish director Nicolas Winding

Refn

(the "

Pusher

" trilogy), basically did it in. Earlier in 2009 he unleashed the brutal, thought-provoking "

Bronson

," about England's most violent prisoner (played by one-time "

Star Trek

" bad guy

Tom Hardy

). While the trailer for 'Valhalla' had plenty of axe-swinging bad-

assery

, the film is the polar opposite of "Bronson"
— a slow-moving, meditative and haunting picture, we described it akin to Terrence

Malick

making a horror film or Andrei

Tarkovsky

making a movie about madness set in ancient times. It will be a hard sell for plebeian audiences, but

cineastes

should revel in the stunning awe this mesmerizing picture generally delivers.



Release Date:

IFC

is releasing the film in March. [read our TIFF review]

"

My Son, My Son, What Have Ye Done

"
- dir.
Werner Herzog
Synopsis:

A disturbed man kills his mother with a sword and the strange, mystifying events that lead to her death are examined as police detectives persuade him to give up or they will storm the house with force.


What You Need To Know:

With two films at TIFF, "

Bad Lieutenant: Port Of New Orleans

", Werner

Herzog

had a

uber

-prolific year. Unfortunately, it wasn't a banner one.
Produced by

David Lynch,

'My Son' stars
Michael Shannon

— who crackled and stole every scene in "

Revolutionary Road

" —
Chloe Sevigny, Udo Kier, Michael Pena

and

Willem Dafoe

as a cop trying to solve the local murders. A film about
schizophrenic killer by route of Herzog's ecstatic truths

should

have been amazing. Alas, the film was more of an unfunny parody of a David Lynch film but perhaps we should have known as the trailers did have a strong
whiff of good and bad dementia.


Release Date:

Ok, truthfully, this film

already

came and went and was released for a week in the middle of Christmas in 2009 (L.A and NY only). You'll have to catch up with it on DVD, but renter beware. [Read our TIFF review]

"
Trash Humpers
" - dir.

Harmony Korine
Synopsis:

A bunch of old, trailerpark inbred miscreants

fuck-shit up in the back alleys of Nashville.


What You Need To Know:

Part horror, part comedy, part genius work brought down from the heavens, Harmony Korine's experimental, thrown-together, lo-fi experiment shot on VHS camcorders with his friends and a bunch of creepy-as-fuck masks had all the making of the most pretentious piece of film ever made — and truly we were scared shitless this would be the case. But, with a shit-eating joyousness, the spirit and rebelliousness of skate videos and a riotous sense of twisted, juvenile humor, "Trash Humpers" we're happy to say, was a beautiful celebration of fucking around and doing dumb shit — so much so it elevated stupidity to a work of poetry. Also, those
crude lullabies and song-and-dance numbers were pretty gorgeous in the

Herzog

-ian way you might have hoped. As the refrain of the film goes, "

make it, make it, don't fake it!

" Indeed.
Release Date:

TBD and we're not sure if any company has the balls to give this lo-fi genius and twisted piece of psycho-fuckery a proper release
[read our Festival Du Nouveau Cinema review].

"

Agor

a

" - dir.
-
Newmarket - dir.
Alejandro Amenábar
Synopsis:

Set in Roman Egypt, a slave who turns to the rising tide of Christianity in the hopes of pursuing freedom, falls in love with his master, a famous female philosophy professor and atheist (

Rachel Weisz

).


What You Need To Know:

Appreciate films with strong female characters? Sure, then you probably need to see this swords and sandals drama by the auteur who made great films like
"

The Others

" and "

The Sea Inside

." But be forewarned, at 2 and half hours, you also might need to bring along a pillow.
It's a lot like being in history class while eating raw vegetables and dry oats.

Weisz

is a feisty feminist

who does a commendable job (
Max Minghella

and

Oscar Isaac

co-star), but the film's
dramatic potential is side tracked by love stories, tangents and trying to follow the stories of all three main characters. Plus Weisz's character's
obsession with figuring out Earth's place in the universe
might be compelling to her, but to us it's kinda dull.


Release Date:

After it became hit in Spain where Amenábar is revered, Newmarket picked up US rights and
last we heard we planning a release during the first half of 2010.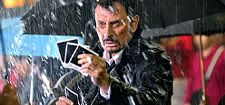 "

Vengeance

"
- dir.

Johnnie To
Synopsis:

An aging French chef (and former hitman) swears revenge after a violent attack on his daughter's family in Hong Kong, leaves her maimed and her husband and two children dead. To help him find the killers, he hires three local hit-men working for the mafia.
What You Need To Know:
While not perfect, the uber-prolific Hong-Kong action-crime director's – the heir apparent to

John Woo

now that he's gone Hollywood and become essentially worthless – 50th-plus film is super digestible. It's a story about revenge (duh), that kicks off immediately when a French restaurateur's daughter is shot and her family killed. But it turns out the epicurean Frenchman (the iconic

Johnny Hallyday

), was a hitman of sorts 20 years ago. He sets out for vengeance by hiring a triad of assassins he fatefully crosses paths with (To mainstays

Anthony Wong

,

Lam Suet

and

Lam Ka-Tung

), and they not only become hired goons, but create a wonderful brotherhood built on trust, loyalty and respect. However, even at 1 hour and 45 minutes the picture goes on for too long. The memory-loss device that enters late in the picture feels a little clunky, and the operatic and ballet-like action isn't anything new for To, but it's still
– for the most part anyhow
– tremendously watchable.

Release Date:

Another TBD, but as the film has already hit the DVD market in several countries we're not holding our breath.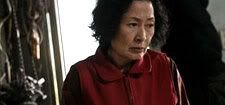 "

Mother

" - Magnolia - dir.
Bong Joon-ho
Synopsis:
A mother desperately searches for the killer that framed her son for their horrific murder.

What You Need To Know:

A Kafka-esque murder mystery procedural, like

Bong Joon-ho

's last film, the international smash-hit monster movie, "

The Host

," his latest is wickedly twisted, hysterical and sometimes horrifying. An obsessive mother dotes on her mentally challenged son who may or may not have killed an innocent young girl and goes to insane lengths to prove his innocence. With "

Vertigo

"-like twists that would make Hitchcock blush with envy, the film is equally absurdist and creepy and simply just some stellar filmmaking. The picture tends to get a

bit

long and muddled, but carries persistently eerie qualities that haunt long after it's over.
[read our Cannes review]

Release Date:
Magnolia plans a limited release on March 12 and as we said a few weeks ago it's a can't miss.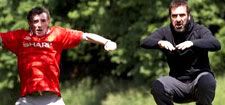 "

Looking For Eric

" - IFC Films
- dir.

Ken Loach
Synopsis:

Eric, a football fanatic postman whose life is descending into crisis, receives some life coaching from the famously philosophical soccer superstar

Eric Cantona

.


What You Need To Know:

Kitchen-sink British realist

Ken Loach

(who won the Palme d'Or in 2006 with "

The Wind That Shakes the Barley

") took a left turn with a "comedy," but because Loach is who he is, it's a three dimensional portrait of human beings and more than just cheap laughs. The small and modest film is about a down-on-his-luck British working-class postal man on the verge of a nervous breakdown. His life is shite, his step-kids are brutally insolent chavs, and the long-lost love of his life has just accidentally re-entered the picture. It all looks extremely bleak and depressing until a spliff precipitates the appearance of Eric's hero: late '80s/early '90s Manchester United superstar footballer and French philosophizing athlete

Eric Cantona,

who becomes an inspiring self-help coach and changes his outlook on life. A little ridiculous sounding? Perhaps from the outset, but the inspired picture is wonderful, celebratory and full of zest. [read our Cannes review]
Release Date:
IFC picked up US rights back in Cannes. The film is set or a May 21 release date.
"

Chloe

"
- Sony Pictures Classics - dir.

Atom Egoyan




Synopsis:

A sort-of remake of the French film, "

Nathalie

," a doctor (

Julianne Moore

) hires an escort (

Amanda Seyfried

) to seduce her husband (

Liam Neeson

), whom she suspects of cheating, though unforeseen events put the family in danger
What You Need To Know:
One of our correspondents saw it at TIFF and mostly loathed it, writing, "the most arresting scene for many will be a lesbian make-out which will, somewhat understandably, be enough for some. Not for us though." Something tell us he's right. "Chloe" was supposed to be Egoyan's move back to the mainstream, but trailers for it do not look great. Well, you know, aside from the nakedness...
Release Date:

March 26
[Read our TIFF review].

"
Dogtooth
" - Kino - dir.
Yorgos Lanthimos
Synopsis:

Three young adults have been confined to an isolated country estate for their entire lives thanks to their obsessively protective parents.


What You Need To Know:

This twisted, disturbing, but still pretty comical drama won the top prize in the
Un Certain Regard
section at Cannes and we finally caught up with it at TIFF.
The film follows three siblings

completely

sheltered and cut-off from the outside world and forced to play games according to rules created by their pathologically overprotective and fucked-up parents. Directed by Greek filmmaker

Yorgos Lanthimos

, it was an amazing odd treat, but only those with a twisted sense of humor will appreciate it the strange, off-putting tone of the picture


Release Date:

Kino International is thankfully putting this picture out which is great otherwise it probably would have never hit the U.S. This film needs champions to get it attention and we're happy to be some of the few who takes up that mantle. [read our TIFF review].


"

Enter The Void

" - IFC Films - dir.
Gaspar Noé

,
Synopsis:

A drug-dealing teen is killed in Japan, after which he reappears as a ghost to watch over his sister.

What You Need To Know: Gaspar Noé

, the French-Argentine provocateur behind the controversial and hard-t0-watch "

Irreversible

" and "

I Stand Alone

," had hi

s third full-length feature roasted at Cannes as what many called a
self-indulgent piece of garbage
(the odd few called it a
masterpiece of experimental cinema). The divisive f
ilm centers on young Oscar (
Nathaniel Brown

), a small time drug dealer
who promises to protect his little sister,
a nightclub stripper
(
Paz de la Huerta

, the very-naked temptress of "

The Limits of Control

"),
after the brutal death of their parents.
One night, Oscar is caught up in a police bust and shot. Left for dead and remembering his promise to his sibling, he refuses to exit the world of the living. His spirit then wanders the city and begins to grow a distorted, nightmarish vision of a past, present and future milieu that create a hallucinatory and violent pandemonium. So it sounded ambitious and awesome, yet one of our contributors
— with a very unusually

high

tolerance for indulgent, arty pictures
— loathed it, telling us pretty much everything we need to know


Release Date:

Well, we thought this one might never see a proper release at 3 hours long, but the brave artisans at IFC Films just announced they will release it this year.
"

Ne Change Rien

" - dir.

Pedro Costa




Synopsis:

A documentary exploring the creative musical process of French actress/singer

Jeanne Balibar

, capturing the artist both in the studio and on stage.
What You Need To Know: Pedro Costa

's latest is an evocative documentary about the musical side of French actress and singer,

Jeanne Balibar

. With no formal narrative or voice over, Costa's film simply shoots Balibar as she writes and records in the studio with her band, rehearses for a musical and performs live. What emerges
in Costa's slow burning picture is both the tedium and magic of the creative process.
We do have to warn potential viewers, that unless you're a music nerd, viewing the film may be the equivalent of watching paint dry. Unlike most contemporary music docs, which highlight the infighting and irritations of being in a band, "Ne Change Rien" is completely a fly-on-the-wall film, with no direct camera interaction or quotes from Balibar or her bandmates. However, those willing to stick with it, will find a completely unique picture that offers a refreshing take on the life of a musician.


Release Date:

We know Costa films generally don't get much or any U.S. distribution, but with the Criterion Collection releasing a three-disc set in March, maybe this will change things.
This premiered at Cannes (where we missed it) and went on to play at a few other festivals, including NYFF. But currently it has no Stateside distributor yet.
"

Welcome

" - dir.

Philippe Loiret




Synopsis:

A swimming instructor reluctantly becomes involved with an Iraqi refugee looking to find his way to England


What You Need To Know:

Th
e latest from director

Philippe Loiret,
won Best Film at France's Lumiere Awards, and
is a bracing drama that takes a humanist look at the refugee crisis in northern France. Bilal (

Firat Ayverdil

) has spent three months on foot, crossing Europe,
hoping to reach his girlfriend who is already in England. His only barrier is the imposing English Channel and his options are few. He can pay 500 Euros and have a human smuggler attempt to get him into the U.K., or he can swim, but both choices are fraught with potentially fatal consequences. Bilal soon enters the life of Simon
(

Vincent London

in a wonderfully nuanced performance), a swimming pro who eventually
puts his career and life on the line to help him. Loiret's film avoids any grandstanding, but makes a determined point about the treatment of refugees and in the process becomes a rewarding, moving look at an endlessly complex issue.



Release Date:

Slated for a second quarter 2010 release
[read our Cinemania review].
"

Coco Chanel & Igor Stravinsky

" - SPC - dir.

Jan Kounen
Synopsis:
This tale traces the affair between the two renowned artists in Paris in 1920, the year that Chanel No. 5 was created.
What You Need To Know:
While "

Coco Before Chanel

" charts the designer's rise to the top, this film begins with Chanel already having conquered the fashion world.
Director

Jan Kounen

's film traces the affair between the designer and composer following the death of Chanel's lover, Boy Capel.
The material could so easily be played for high melodrama in lesser hands, but Kounen's film, buoyed by solid lead performances, is sumptuous, yet subtle, passionate and measured. His finest touch is in the unfolding the complexity of these characters, celebrating their artistic brilliance, while not being afraid to show thecallousness that also drives their romance.

Release Date: Sony Pictures Classics has acquired the film last year, but released the more box-office friendly "Coco Before Chanel" with

Audrey Tautou

first. While there is no release date yet for this film, it should be out sometime this year [read our
Cinemania Montreal review].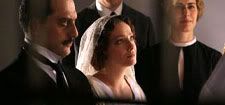 "

Vincere

" - IFC - dir.

Marco Bellocchio




Synopsis:

The story of Mussolini's secret lover, Ida Dalser, and their son Albino.


What You Need To Know:

A
biopic about the secret life of Italian WWII fascist leader

Benito Mussolini

isn't exactly the most appealing subject to begin with, and initially the film was a hard-road slog, assaultingly operatic and unsubtly expressive, but eventually this tale about Mussolini's secret (polygamous) marriage and the son he sired
— acknowledged then denied
— was salvaged by the excellent performance of
Giovanna Mezzogiorno

(the Italian

Marion Cotillard

in beauty and skill).
The aptly over-the-top

Filippo Timi

as Mussolini himself was pretty grand as well.
Marco Bellochio

's 'Vincere' was actually favored to win the Palme d'Or
— which seems to greatly overestimate the film's overall worth, good, but not

that

good
— but in the end came up empty handed. Still you could do a lot worse and actually give your money to see a

Michael Bay

film.


Release Date:

Another IFC release
—
in theaters March 19 and on your couch (on demand) March 17.
"

Kinatay

" - dir.

Brilliante Mendoza




Synopsis:

A young Filipino man tries to make some money so he can marry his girlfriend. He takes a job for $2,000 and then soon realizes that this job involves killing a woman.

What You Need To Know:
Let's not mince words and or lie. We practically

fell asleep

through this Filipino director's
eighth

directorial effort in four years
(holy shit that's fast and well, too fast), about a dumb kid who somehow gets roped into a "job" for extra scratch which turns out to be riding along in a van to witness the murder of a stripper -- then no joke, we

walked the fuck out

(30 other people,

at least

, did the same thing at the same vile and pointless moment, this was about the 1 hour 20 minute mark). The film was routinely

reviled

at Cannes, but when Mendoza won the

Best Director prize at Cannes

, we thought - Were we asleep? In a dream state? Did we miss something brilliant? We

thought

what we experienced was simply a mind-numbing 45-minutes of a car ride (looking like it was shot on a butt-ugly camcorder) that went fucking nowhere, but we weren't completely sure afterward. Then Cannes jury member

Asia Argento

confirmed what we saw. "It felt like the director had no idea how to do it and picked up a camera and was shooting the first movie of history," she told Vulture. "The 45-minute scene in the car where nothing happens I thought was incredible."
Translation:

the director had no idea what he was doing. Ok, that's a lie. His last film, "
"

Serbis

" was quite good, but honestly, you probably couldn't pay us to sit through that again. By all account Mendoza winning the Best Director prize at Cannes was the most contentiously argued award of them all.


Release Date:

Never. No U.S. company in their right mind will ever put this out, which will of course lead many to seek it out to see what the fuss was all about. Good luck.

"

To Die Like A Man

" - dir. Joao Pedro Rodrigues
Synopsis:

A transvestite tries to erase any past history of herself as a male.




What You Need To Know:

What do you

mean

you don't like Portuguese films about transsexuals?!? It's true that the subject of

Joao Pedro Rodrigues

' third film isn't exactly light and airy. Neither is the filmmaker's staid pacing, which could be likened to the deliberately slow tempo of many Asian filmmaker's work (

Hou Hisao-Hsien

and

Tsai Ming-Liang

). Another unique and powerful artistic statement for the New Queer Cinema, Rodrigues' latest could just as easily have been called "Requiem for a Drag Queen," as it elegiacally chronicles the demise of Lisbon transsexual performer Tonia (

Fernando Santos

), who struggles with her spiritual convictions as they relate to her sexual identity.


Release Date:

Strand distribution, we're looking in your direction otherwise this one will sadly sit on the shelf.
"

Ne Te Retourne Pas

"

("

Don't

Look Back

") - IFC Films dir.

Marina De Van
Synopsis:

A painful and laughable
doppelganger identity mystery tale.



What You Need To Know:

If there's a mighty lesson we learned at Cannes this year that will

always

stick with us, it's most films in the

Out Of Competition

section are

out of competition

for good fucking reason. Perhaps because they suck ("Agora" was in this dubious section too). How do you fuck up a film with gorgeous ladies
Sophie Marceau

and

Monica Bellucci

?

You evidently ask Marina De Van to direct it. A poor poor excuse for a French movie-of-the week and something you should avoid at all costs
.


Release Date:

At this point it will be easy to skip as U.S. distribution seems very unlikely. But yet, somehow IFC is putting it out. We bet it's a straight-to-VOD release.


"

Tales from the Golden Age

" - IFC Films - dir. Various


Synopsis:

Five Romanian directors deliver five unconventional personal history stories from the late Communist period in their homeland.


What You Need To Know:

'Age' centers on the waning days of communist rule. Quite a few of these are very funny: one finds a group of small town residents stuck on a haywire merry-go-'round, while another sees a family try to cook a live pig in their house. Saving the best for last, "

The Air Sellers

" concerns a young couple who scam people out of glass bottles, claiming to be conducting tests on the quality of the air. The short feature is simultaneously a coming-of-age story, a comment on then-relevant environmental issues, and (most pleasingly) a nod to "

Bonnie And Clyde

," which the young couple watch on a tiny TV at a party. The whole of 'Golden Age' is pretty great, but 'Sellers' in particular, with its haunting conclusion and neo-realist stylings, stands up to anything the Romanian New Wave has yet produced. That includes modern cinematic triumphs such as "

The Death of Mr. Lazarescu

," "

12:08 East of Bucharest

" and of course "

4 Months, 3 Weeks and 2 Days

," whose director (

Cristian Mungiu

) spearheaded 'Tale's' production.


Release Date:

IFC has it slated for a 2010 release but we haven't seen a set date yet. Could be a direct to OnDemand release.

"
White Material
" - dir.

Claire Denis




Synopsis:

A white French family outlawed in its home and attempting to save its coffee plantation connects with a black hero also embroiled in the tumult. All try to survive as their world rapidly crumbles around them


What You Need To Know:
The director was raised in colonial Africa, and returned to the subject for the first time since her
debut feature "
Chocolat
" (not the
Johnny Depp
one...). With her cast including
Isabelle Huppert, Christopher Lambert
and
Isaac De Bankole
, Denis teams with
cutting-edge novelist
Mari
e N'Diaye,
to create this
intense and moody sideways examination of contemporary African concerns,
certainly one of the darker films she's made in recent years. R
egular music collaborators the
Tin
dersticks
wrote the sensualist score and in many ways,
its quiet, horror-esque tone is reminiscent to Denis' work in the shoulda-been-awesome erotic-horror cannibalism film, "

Trouble Every Day

" with

Vincent Gallo,

but thankfully its more successful, though perhaps just as vague and elliptical. Not our favorite Denis film, especially coming off the heels of the masterpiece, "

35 Shots Of Rum

," but a fascinating and memorable film nonetheless.

Release Date:
Somehow no one has picked this up yet.
"
Henri-Georges Clouzot
'
s Inferno
"
- dir.

Serge Bromberg

and

Ruxandra Medrea




Synopsis:

French horror auteur

Henri-Georges Clouzot

(who was lock and step with Hitchock at the time) was on the verge of making a masterpiece (the psychological jealousy tale, "Inferno") when his own obsessions ultimately derailed the already-tumultuous picture for good.


What You Need To Know 1:

One of the Playlist's biggest 2009 regrets was never getting around to writing a proper (and glowing) review of this film.

What You Need To Know 2:
In
the great list of unfinished
projects, alongside
Orson Welles
' "
The Other Side of the Wind
" and
Terry Gilliam
's "
The Man Who Killed Don Quixote
" is "
L'Infer
" the lost film by
Henri-Georges Clouzot
, the genius behind "
Les Diaboliques
" and "
The Wages of Fear
." Clouzot was given an unlimited budget to make "

L

'

Infer

," and produced

extraordinary,

psychedelic-like and groundbreaking optical and experimental footage — he was aiming to outdo

Fellini

's "

8 1/2

" and was on track — but the shoot collapsed when he obsessed over details to the point that he lost frustrated actors, went over-schedule and ultimately suffered a heart attack that stopped production cold. An utterly fascinating look at an artist being consumed by his own mania and an engrossing portrait of what might have been,
the documentary com
bines this te
st footage with rushes from the shoot and recreations with contemporary actors, in an attempt
to finally complete the film. It's a remarkable piece of work that we can't recommend enough.


Release Date:

TBD. We are seeing some arthouse dates showing up in Canada, so a U.S. release probably isn't far behind.

"

Hadewijch

" - IFC - dir.

Bruno Dumont




Synopsis:

A young nun's ecstatic and blind faith get her excommunicated from a convent. She returns to society once more as
Céline, a young Parisienne, the daughter of a diplomat, but
her passionate love of God, her anger and foolishness, lead her to dangerous paths when she falls in with some extremist Muslims.
What You Need To Know:

French provacateur (dubbed part of the "new French extremity" scene) Bruno Dumont often makes childishly manipulative films that can be so vulgar you wish you could punch him in the face
— his highly scabrous works and sometime empty headed "shocking" conclusions can oftentimes make

enfante

terribles

like

Haneke

and

Von Trier

look like saints (we kind of wanted to stab his eyes out for the completely unnecessary ending to "

Twentynine Palms

"). But we're happy to report that not only is this examination of faith and martyrdom his most mature film, but its deeply felt and boasts quite the sublime and striking ending
(for the better this time).

Release Date:
Yep, the IFC folks bought this one too. They intend to release in 2010, but no firm date yet.
"

The Scouting Book For Boys

" - dir.
Tom Harper



Synopsis:

When a pre-teen boy discovers that his best friend Emily is being forced to leave their caravan park home, he agrees to help her run away. But after their plan starts to unravel, secrets come to light that transform his life in ways he never imagined



What You Need To Know:

We went into this at last year's London Film Festival knowing next-to-nothing about it, and came out in love — it's a coming-of-age story that, while nodding to

Terrence Malick

and

Charles Burnett

, remains fiercely original and totally gorgeous, with outstanding performances throughout, particularly from its leads,

Thomas Turgoose

(

Shane Meadows

regular found in "

This is England

" and "

Somers Town

") and newcomer

Holliday Grainger.

It's not an easy watch by any means, going to some very dark places in its second half, but we hope that this won't harm its chances for U.S. distribution, because it's a film that deserves, nay

demands

, to be seen.
Release Date:
March 19 in the U.K., but no U.S. release date yet.

"

Soul Kitchen

" - dir.

Fatih Akin




Synopsis:

A German-Greek chef/ lo-fi restaurateur unknowingly disturbs the peace in his locals-only Hamburg restaurant by hiring a more talented, but irascible chef.


What You Need To Know:

We love Akin

for his sprawling and meditative dramas ("

Head On

" and "

The Edge of Heaven

") and while comedy was a nice change of pace (though he did tackle it early on in his career), "Soul Kitchen" ultimately did not quite cook. It's a bit of a shame, because the rollickingly fun picture was an energetic riot and a screwball-ish good time initially, but as the picture wore on and on, it sort of rambled out of control and just became too goofy and unbelievable. Great soundtrack though (lots of tasteful, '70s deep funk cuts) and certainly not terrible, it just didn't quite cut the mustard.


Release Date:

No one has picked it up for distribution yet. [read our TIFF review]


— with contributions by Kevin Jagernauth,
Sam Mac
and Oliver Lyttelton