Ahh, the 2007/08 writers strike. We're still feeling the after-effects of that fiasco. Scripts greenlit into production because studio heads were afraid they'd have no product and then half of them sat on the shelves/ were tweaked beyond belief for months or even years (see "

Daybreakers

and "

The Wolf Man

" for two particularly troubled writers-strike films).

Say what you will about our Least Anticipated Film pieces of the year. Too negative? Or just a

very

practical, buyer-beware consumer guide? See for yourself from our picks last year. In our minds we went 38 for 40, i.e. correctly spotting 38 films out of 40 (at least) that turned out to be insulting duds (not that lameduck studio films are generally hard to spot; "

Star Trek

" and "

Harry Potter and the Half Blood Prince

" were the two pleasant surprises in our list of 2009). Also note, we attempted to leave pandering kids films out of this list as they're not meant for us (an adult audience) and including them here is just kind of unfair and unnecessary (and
note: 2010 films we've already seen at film festivals will not be included here, but in a separate feature down the road).
As always, we somehow

hope

these films are good, at least semi, non-intelligence-insulting pieces of escapist cinema, but somehow we don't really think that will be the case. At the end of the day, if you think we're too cynical or nuts, hey, have at it, but just remember it's

your

money you're spending. Not ours. You've been warned and again, don't say we didn't tell you so... If these are somehow your favorite films of the year, you can really only blame yourself...



JANUARY
"

Crazy on the Outside

" -
Boxing Cat Films
- dir.

Tim Allen




Synopsis:

A convict (

Tim Allen

), gets out of jail and is only to be monitored by his cloying family and tempted by his former business partners.


What You Need to Know:

Yes — a brand new film from Boxing Cat Films! It's been too long! (We have no fucking clue what Boxing Cat Films is either.) Allen seems to have called in every favor he had for his directorial debut/vanity project/autobiographical account, since a number of his costars have been in other movies with him (

Sigourney Weave

r starred with him in "

Galaxy Quest,

"

Ray Liotta

was in

"Wild Hogs

"). Allen has actually had a pretty checkered life, turning states' evidence and rolling over on a number of ex-cons when busted for cocaine possession early in his career, so the type of story involving a total outsider trying to win over friends and family with blue standup while avoiding the specter of cons out for his head is a great idea for a movie. Which is why we imagine Allen opted to make this into a family-friendly story completely glossing over fertile dramatic ground in favor of, we're guessing, dog reaction shots.


Release Date:

January 8th
"

Daybreakers

"- Lionsgate - dir.

Michael

and

Peter Sperig




Synopsis:

In the future, vampires have taken over society, but a coming blood shortage tests the resolve of bloodsucking society's scientific and political communities.


What You Need To Know:

The Sperigs were special effects pros, but their initial venture into filmmaking, "

Undead

," was properly greeted as amateurish tripe. Here, with a budget, they've said to have created a fully realized world with well-thought-out storylines intertwining with imaginative action sequences. They also have a trio of actors in

Ethan Hawke, Willem Dafoe

and

Sam Neill

who have been proven to maintain their dignity even in the silliest projects. Yet this one was shot in 2007 and sat on the shelf for years. Being dumped into the first week of January? There's not a snowball's chance in hell this will even be decent.


Release Date:

January 8
"

Leap Year

" - Universal -

dir.

Anand Tucker



Synopsis

: A woman (

Amy Adams

) has an elaborate scheme to propose to her boyfriend on Leap Day, an Irish tradition, but plans go awry when bad weather and car troubles lead her into the arms of a sexy innkeeper (

Matthew Goode

) who

might

help her finally get engaged. Or wait, do they fall in love??

What You Need to Know:
Two great actors decide to go the romantic-comedy route with a director of good, but mixed results ("

Shop Girl

," more promisingly "

Hilary & Jackie

" and the 1983 installment of the "

Red Riding

" trilogy.) With his venerable track record, you'd probably put your faith into his hands as well, yes? Then why does it look like conventional, ingratiating swill? Your answer: this was written by the screenwriting duo behind "
Made of Honor

," "
Josie and the Pussycats

" and
"

The Flintstones in Viva Rock Vegas

." And... scene.
Release Date

: January 8, 2010
"

Book of Eli"

– Warner Bros. – dir.

Albert & Allen Hughes




Synopsis:

A post-apocalyptic tale, in which a lone man fights his way across America in order to protect a sacred book that holds the secrets to saving humankind.


What You Need To Know

:

Denzel Washington

stars as Eli with

Gary Oldman, Mila Kunis,

and

Malcom McDowell

also in the cast. We gather this book somehow holds the key to saving humanity, but the trailer revealed that Denzel, a man over the age of 50 in a post-apocalyptic world, is somehow literally keeping the book from people by dropkicking them. I'm sorry, does this book have unlimited food supplies? Or a shitload of guns? No? I think we're ok with just letting the old dude walk around with it, thanks. Plus the Hughes Brothers' "

From Hell

" was a major, major turd and waste of

Johnny Depp

's (and our) time. Another recent key hint at its quality? One NY screening two days before release further augurs poorly.


Release Date:

January 15, 2010
"

Creation

" - Newmarket Films - dir.

Jon Amiel




Synopsis:

Evolutionist biopic, starring married couple

Paul Bettany

and

Jennifer Connelly

as the exciting, ninja star-throwing rock-star duo Charles and Emma Darwin.


What You Need to Know:

This stately drama stirred up a bit of controversy by being unable to find a distributor. The creative team behind the movie blamed the still-hot button issue of creationism, but from the looks of it, it has more to do with the fact that the movie looks tremendously dull. We can't even manage to scrounge up a meager amount of excitement for this one. "Creation" was directed by Jon Amiel, whose last movie was the inverse-"

Armageddon

" sci-fi trifle "

The Core

," so expect the science to be just as sound as the drama which is to say, flimsy at best.


Release date:

January 22nd

"

Extraordinary Measure

"
- CBS Films -

dir.

Tom Vaughan



Synopsis

: A researcher (quality thespian

Brendan Fraser

) defies conventional wisdom, great odds, and risks his family's future to pursue a cure for his child's life threatening disease.

What You Need to Know:
Do

Fraser

and

Harrison Ford

's moms' pick their roles these days? Hmm, it looks and smells like crap, the trailer and posters pretty much scream for you to run in the opposite direction or wear dark sunglasses to the theater and it's directed by... wait for it... the auteur behind "

What Happens In Vegas

." Caveat emptor, but we'd rather be publicly arrested for masturbating in an adult theater than be caught dead in the theater paying for this.
Release Date

: January 22, 2010


"Legion" - Screen Gems/Sony - dir. Scott Stewart
Synopsis: God's attempt to bring about the apocalypse via a hailstorm of angels is fought by Archangel Michael, whose plan for thwarting the spiritual extinction of the human race involves... bullets.
What You Need To Know: Screen Gems usually comes forth with a cheapie genre flick in the early year, and 2010 looks no different with this unholy combination of a single misguided theology class and a pot-fueled evening spent playing videogames. Paul Bettany, who has followed director Stewart onto his next religion-fueled action picture "Priest," here provides the ammo as the sullen guardian of Earth in a role probably five years too late to capitalize on any heat he once had as a leading man, though it's not his fault — this has sat on the shelf for more than a while.
Release Date: January 22nd
"

St. John of Las Vegas

" - IndieVest Pictures- dir.

Hue Rhodes




Synopsis:

An ex-gambler (
Steve Buscemi

)
is lured back into the game by a veteran insurance-fraud investigator.


What You Need To Know:

With this fairly strong indie cast -- Buscemi,

Sarah Silverman, Romany Malco

("

The 40-year Old Virgin

"),

Peter Dinklage, Emmanuelle Chirqui
-- the not-boding-well fact that we haven't heard a thing about this film should be offset, right? Yes and no. Distributor IndieVest Pictures have been involved in some good work ("

O Brother Where Art Thou?

,"

Hotel Rwanda

"), but the director has only made shorts before and the January release date does not smell good. We're on the fence, leaning towards skepticism. This is probably a film that should have come out at Sundance and the fact it's not premiering there is not a good look.


Release Date:

January 28, 2010


"

When In Rome

"

– Touchstone Pictures – dir.

Mark Steven Johnson




Synopsis:

When a woman accidentally steals rare coins on a trip to Rome, a gaggle of inept thieves follow her to New York City, each one using different methods to steal them back.


What You Need To Know:

Mark Steven Johnson's first directing gig was adapting "

A Prayer For Owen Meany

," which John Irving hated so much he requested the name be changed to "

Simon Birch

." Then, he adapted forty years of continuity with "

Daredevil,

" resulting in a franchise stopped dead in its tracks, and recently did the same with

Nicolas Cage

's "

Ghost Rider

." Hmm, maybe he's not really fit for this filmmaking thing, huh? Here, he works with

Kristen Bell

as the lead, with ringers like

Will Arnett, Danny Devito

and

Dax Shephard

in pursuit, and

Josh Duhamel

as the perfunctory, charisma-less love interest. When was the last time a harmless romantic comedy's release date was delayed by over six months? When in Rome, folks...


Release Date:

January, 29, 2010



FEBRUARY
"

From Paris With Love

" - Lionsgate - dir.

Pierre Morel




Synopsis:

A young envoy to the U.S. Ambassador teams with a loose cannon American spy in Paris determined to stop a terrorist attack.


What You Need To Know:

Yet another hastily scrawled

Luc Besson

dinner napkin has been turned into a movie, this one with "

Taken

" director Morel at the helm. That film was a huge success for the Morel/Besson team, and if audiences can embrace a return of the unhinged violent

John Travolta

of "

Face/Off

" then Lionsgate has another hit on their hands. But did you really remember anything beyond

Liam Neeson

's scowl in the anticlimactic "Taken"? Morel has a decent sense of pacing, but no interest in storytelling, and if anything, "Taken" was a hit because of it's obvious good guy-bad guy setup, which we don't care to see in a "lightweight" terrorist actioner with a rather sad-looking Travolta hamming it up at an age where the always-limited actor should be much quieter or, ideally, retired.

Jonathan Rhys Meyers

co-stars.


Release Date:

February 5th


"

Valentine's Day

" - Warner Bros. - dir.

Gary Marshall
"

From Paris With Love

"
Synopsis

: Everyone in Hollywood stars in this jam-packed romantic comedy that doesn't fuck around with its title and tracks unlovable screw-ups during romances, break-ups and all of them dealing with the pressures of Valentine's Day in and around Los Angeles.

What You Need to Know:
It must be a hell of a script, cause the cast includes

Julia Roberts, Anne Hathaway, Jessica Alba, Jessica Biel, Jennifer Garner, Shirley MacLaine, Bradley Cooper, Ashton Kutcher, Taylor Lautner, Taylor Swift, Patrick Dempsey, Jamie Foxx, Topher Grace, Queen Latifah

, and more. Presumably they all get about five minutes of screentime if they hope to tell a cogent story about anyone. Gary Marshall is feel-good incarnate, but the last time he did a film of note was in 1990 with "

Pretty Woman

." We'll admit, this cast has us

mildly

intrigued, but so did the rather large cast of 2009's holiday fare, "

He's Just Not That Into You

" and look how that turned out.
Release Date

: February 5th 2010


"

Dear John

"
- Sony / Screen Gems -

dir.

Lasse Hallström



Synopsis

: A soldier (

Channing Tatum

) who falls for a conservative college student (

Amanda Seyfried

) while he's home on leave. Is it as chaste as it sounds? Or does she give up the nappy dug out?

What You Need to Know:
Oh, Lasse Hallström how far you've fallen. In your early days you knew how to treat sentiment with a wistful wondrous tone far removed from treacle (still two of our favorite films, "

My Life As A Dog

," and "

What

'

s Eating Gilbert Grape

"), then your tone started to sour somewhat, but it was mainstream-friendly enough mawkishness that the Academy noticed ("

The Cider House Rules

," "

Chocolat

"). Then the receding balance of tenor became successively worse and worse (his most recent film went straight to DVD). This one will have to get

rave

reviews to convince us its anything than maudlin syrup. We do think Seyfried is cute as a button, but her roles of late may require an intervention soon.
Release Date

: February 5, 2010

"

The Wolf Man

" - Universal - dir. Joe Johnston

Synopsis
: In Victorian-era Britain, an American man retraces his roots to learn the secret behind the disappearance of his brother, and the sudden threat of a raging lycanthrope.

What You Need To Know
: This is the passion project of

Benicio del Toro

(no, really), who kept this film alive when the studio soured on it, though he's been remarkably placid in interviews regarding the film. Likely that's because the damn thing seems cursed — originally crushed by the 11th hour departure of a great director in

Mark Romanek

, the production continued for an interminable time, as the producers grew vexed about including a lupine threat that can walk on hind legs or all fours (they went with the former, then the latter, then the former again, creating months and months of delays and money wasted). As we've heard it now, multiple editors were brought on to salvage the picture, and as we speak, current director

Joe Johnston

(who hasn't made a good film since Reagan was in office) is prepping his own cut to match up against a studio-preferred edit (

note

: Universal is denying there are two cuts at this juncture).. Great films were borne out of some tumultuous backstage issues, but let history show that none involved a wolf man. The troubled film also stars

Anthony Hopkins, Emily Blunt

and

Hugo Weaving

.
Release Date
: February 12, 2010


"

The Crazies

" - Overture -

dir.

Breck Eisner



Synopsis

: The inhabitants of a small Midwestern town are suddenly plagued by insanity and then death after a mysterious toxin contaminates their water supply. Aka, "

28

Days Later

" for Middle America.

What You Need to Know:
Breck Eisner

, the son of

Disney Michael

, must be some kind of right-out asshole. After losing producers a comical amount of money with the sinkhole that was "

Sahara

," he's been allowed to direct again, this time remaking one of

George Romero

's unheralded non-zombie masterpieces. In keeping with a pissy, jackass-y trend that pisses us off, "The Crazies" looks like another modern remake of a cynical post-Vietnam horror picture that removes all the subversive elements, as if what those filmmakers of the era were trying to say has been invalidated, and The Man (people like Spawn of Eisner) has won. In the original, a deadly toxin turned small-town inhabitants into mindless killers, only to be dealt with decisively and heartlessly by a greedy, quota-filling military. The remake appears to not only tone down the influence of the military, but feed into every conservative's stupid hyperbolic statement about how Hollywood hates Palin's America by turning the townsfolk into macabre "

28 Days Later

" style zombies, and therefore, the film's foregrounded threat. Next on Eisner's to-do list is a remake of

David Cronenberg

's "

The Brood

." Stop him

now

.

Release Date

: February 26, 2010
"

Cop-Out

" - Warner Brothers - dir.

Kevin Smith




Synopsis:

Aka, formerly known as "

A Couple Of Dicks

," a title Warner Bros. Is apparently too afraid to use. A pair of cops search for a valuable business card, so that one can afford to pay for his daughter's wedding


What You Need To Know:

This is actually an extended "

30 Rock

" gag given feature-length life, and as such, we admire the fact it actually looks like a real movie the studios would dare release. Good one, WB. Always ready to make fun of himself, but not always self-aware,

Bruce Willis

is starring alongside "TGS" cut-up Tracy Jordan (

Tracy Morgan

) in a film that dares to emulate the high art of '80s action films, humorously betraying its low ambitions by looking, sounding, or feeling nothing like a movie of that era, which can only be courtesy of

Tina Fey

's clever eye for detail. Though we have to admit, it seems funny that Kevin Smith would direct something not involving dick jokes and requiring an actual moving camera, it seems doubtful he would direct someone else's script, considering he can probably only read his own chickenscratch. And a baseball card being valuable? We guess the joke is the producers of this fictional movie slept through the last twenty years of sports collectables, which is funny already. Man, we love "30 Rock."


Release Date:

26 February, 2010


MARCH
"

Remember Me

" - Summit Entertainment - dir.

Allen Coulter




Synopsis:

Two star-crossed lovers, played by "

Twilight

" heartthrob

Robert Pattinson

and "

Lost

" actress

Emilie de Ravin

chase their complicated love through some family tragedies. Likened by Summit to "

Love Story

."


What You Need To Know:

This movie has some pretty pedigreed people at the wheel —

Allen Coulter

has directed some of the most respected TV shows out there, from "

The Sopranos

" to "

Six Feet Under

" and screenwriter

Jenny Lumet

was the brains behind "

Rachel Getting Married

." Still, this looks exactly like the type of middlebrow romantic tripe studios try to churn out on the cheap after some semi-bankable heartthrob hits it big (

Josh Hartnett, Chris Klein

and

Channing Tatum

come to mind). Pass.


Release Date:

March 12, 2010


"

How to Train Your Dragon

" - DreamWorks Animation - dirs.

Dean

DeBlois

and

Chris Sanders




Synopsis:

It involves Vikings and dragons, in that order. Based on a series of children's books.


What You Need to Know:

DreamWorks animated films generally suck noodles. But this film is co-directed and written by Dean DeBlois and Chis Sanders, who made one of the decade's best animated films for Disney,

"Lilo & Stitch

." When Pixar bigwig

John Lasseter

took over the creative side of Disney Animation after Disney bought Pixar, he immediately fired Sanders and changed his amazing-sounding "

American Dog

" into the generic kiddie pic "

Bolt

." So Sanders (and his co-director DeBlois, who in the years since "

Stitch

" did the amazing

Sigur Ros

movie "

Heima

") high-tailed it to DreamWorks. We know somebody who works at DreamWorks and they say that "Dragon" is better than "

Up

." Yet, we remain unconvinced.


Release date:

March 26th
"The Bounty Hunter" - Columbia Pictures - dir. Andy Tennant
Synopsis: A former cop turned bounty hunter finds out the woman he's protecting is an ex-girlfriend involved in a knotty murder coverup.
What You Need To Know: Romance is dead, which is why the smarmy, violent Gerard Butler has become an unlikely romantic comedy leading man. Here he's tasked with beating the crap out of Jennifer Aniston caveman style until she falls for his charms again, though we'll bet he gets kicked in the junk plenty of times to make the score even. A studio-ready combination of sleepy chemistry-free banter mixed in with tired, rote action sequences could make this a hit, but we're in the alternate reality version of this movie with Steve Buscemi and Tilda Swinton, and it's not a comedy, but it sure is awesome.
Release Date: March 19th


"

She

'

s Out of My League

" - Dreamworks/Paramount - dir.

Jim Field Smith




Synopsis

: A successful and attractive young lass falls for a normal airport security agent ("

Tropic

Thunder

"s

Jay Baruche

l

). Also stars newcomer

Alice Eve

.


What You Need To Know

: While this may just be another in an unending line of romantic comedies, it'll be interesting to see if Baruchel can give

Justin Long

a run for his money in the lanky 20-something department in his first starring role. This could turn out to be something we'd go see if our significant other really wanted to, or it could be another one to avoid.


Release Date

: March 12, 2010, but it was originally set for the Fall of 2009, and you

know

a rom-com is bad when it's shelved for six months.


"

Season of the Witch

" - Lionsgate Films - dir.

Dominic Sena




Synopsis:

A group of knights in the 14th century transport a witch suspected of carrying the plague across the country.


What You Need To Know

: From his heyday with the likes of "

Raising Arizona

" and "

Wild at Heart

," Nicolas Cage has slumped to a sad state in his career. He's now the male equivalent of

Nicole Kidman

, a signal that the movie will be, in all likelihood, a giant pile of shit. "

Bad Lieutenant

" marked a brief return to form, but "

Knowing

," "

Next

," "

The Wicker Man

," etc., have all been among the worst movies of their respective years. This looks like a contender for 2009's entry, particularly seeing as Cage is reteaming with

"

Gone in 60 Seconds

" director Dominic Sena, and a terrible-looking teaser trailer.

Ron Perlman

's normally worth watching, but...


Release Date:

March 19, 2010



APRIL
"

Repo Men

" - Universal - dir.

Miguel Sapochnik




Synopsis:

A futuristic thriller where a repo man of genetic organs becomes hunted by the very organization he works for.


What You Need To Know:

While people are crying foul that the film is a unabashed rip off of "Repo

! The Genetic Opera

," they might take comfort in the fact that the project looks like a total trainwreck. Vacillating between cautionary tale, buddy comedy and futuristic action thriller, the uneven red band trailer, clearly displays a film that has no idea what it wants to be. Helmed by first timer Miguel Sapochnik, this looks like a paycheck gig for

Jude Law

(who knows how many more mouths he'll have to feed by the time this comes out) and continues the Oscar curse for

Forest Whitaker

who seems to be using the same agent as

Cuba

Gooding

Jr.

RZA is in this too, but from the looks of it, he was probably stoned out of his mind (or at least his hair was). Oh yeah, it also comes out one day after April Fool's Day. Coincidence?


Release Date:

April 2, 2010


"

The Losers

" - Warner Bros. dir.

Sylvain White




Synopsis

: After being betrayed and left for dead, members of a CIA black ops team root out those who targeted them for assassination. Yes, it's that lazy and generic of a conceit.


What You Need To Know

: Geeks are definitely psyched about this one, but we'll remind them the director is the guy behind, "

Stomp The Yard

" and the straight-to-video,"

I'll Always Know What You Did Last Summer

" (yes, the

third

film in that series made for that back of the Blockbuster B-movie market). Nerds will cling to the overrated B-squad cast

Jeffrey Dean Morgan, Chirs Evans, Idris Elba, Zoe Saldana, Jason Patric

,

Columbus Short,

the graphic novel from whence it came and the fact that

Peter Berg

and

James Vanderbilt

("

Zodiac

" and "

Spider-Man 4

") wrote it, but it has mediocrity written all over it, plus a producer even worse than Lorenzo Di Bonaventura: super hack

Akiva Goldsman

.


Release Date

: April 9, 2010

"Date Night" - Fox - dir. Shawn Levy
Synopsis: An overtasked married couple finally take a night out on the town only to find their decisions place them in the middle of a criminal case of mistaken identity.
What You Need To Know: The smartest thing a terrible filmmaker can do to endear himself to non-fans (and we are all, theoretically, non-fans of the man behind "A Night At The Museum") is to load the film with enjoyable, recognizable faces, so Levy has stacked the deck with Tina Fey and Steve Carrell as the couple supported by Mark Ruffalo, Common, Mark Wahlberg, James Franco, Mila Kunis, Ray Liotta and Kristen Wiig. And there's your budget: two-to-one odds the film features not a single memorable location or set and generally looks like shit.
Release Date: April 9th
"

Piranha 3-D

" - Dimension Films - dir.

Alexandre Aja




Synopsis:

Think "

Jaws

," except with piranhas instead of a great white shark.


What You Need to Know:

Expect three things from this three-dimensional remake of the hokey 1978

Joe Dante

movie: Blood, boobs and… Well, maybe you should only expect two things from the remake, directed by Aja, a stylish Frenchman (the above-average "

High Tension

"). The pint-sized, prehistoric, razor-teeth fish will have their way with a number of character actors, among them

Ving Rhames, Elizabeth Shue, Christopher Lloyd

and (in a scene that parodies his "Jaws" role)

Richard Dreyfus

. Yes, this is going to be utter, madcap junk, but it's going to be knowing madcap junk, and the cacophony of mammary glands and fountains of gore should at least have an arty sheen, thanks to its pedigreed creative team. Still, we place it here cause well, trash is trash, enjoyable or otherwise.


Release date:

April 16th, 2010
"Death At A Funeral" - Screen Gems - dir. Neil LaBute
Synopsis: The funeral for the well-loved patriarch of a large black family is the site for a series of comic misunderstandings, pratfalls, and family secrets.
What You Need To Know: This isn't a bad idea for a remake, considering the British original is a sitcomy piece of drivel and there's enough of a difference between upper middle class British tensions and Southern black relations. But the trailer tips us off that not only will they be repeating entire gags and setups involving the tacky first film, but the film's centerpiece will again feature Peter Dinklage playing the "revolting" gay dwarf that descends upon the group for the sake of blackmail. An admittedly impressive cast of jokesters (Chris Rock, Martin Lawrence, Luke Wilson, Tracy Morgan, Kevin Hart) and noted thesps (Danny Glover, Keith David, Zoe Saldana, Columbus Short) star in yet another black mark against the directorial career of Neil LaBute, an award-winning playwright-turned hack-for-hire ("The Wicker Man," "Lakewood Terrace").
Release Date: April 16th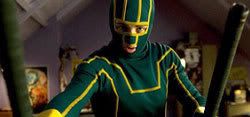 "

Kick-Ass

" - Lionsgate - dir.

Matthew Vaughn




Synopsis

: A high school comic book fan decides to become a superhero, with disastrous results.


What You Need To Know

: Speaking from personal experience, we picked up the first issue of the source (from "

Wanted

" creator

Mark Millar

) and found it to be the worst comic book we've ever read in our entire comic book reading life. Ugly, violent and unpleasant, with a certain level of contempt for the audience, its main purpose seemed to be thumbing a nose at the concept of the superhero for no purpose other than vile, lowbrow jokes and grotesque, kid-centric violence. This is being made independently, supposedly to preserve the violence and tone of the misanthropic source material, but also probably because no studio will give

Matthew Vaughn

money after his "

Stardust

" tanked and he bailed on both "

X-Men: The Last Stand

" and "

Thor.

" Oh, and if you needed more reason —

Nicolas Cage

is in this.


Release Date

: April 16, 2010, but it was also originally supposed to hit last year.
"

MacGruber

" – Universal/Rogue - dir.

Jorma Taccone




Synposis:

A feature film version of the "

Macgyver

" parody originated on

Saturday Night Live

.


What You Need to Know:

The latest in a long line of

Lorne Michaels

produced SNL spin-off films, we're going go ahead and guess this one will be more in line with "

It

'

s Pat

" than "

Wayne

'

s World

" (Note: Michaels wasn't involved in "

Blues Brothers

"). We'll admit that

The Lonely Island'

s Taccone signing on to direct intrigues us slightly as we're mild fans of his group's work and will even cop to laughing at "

Hot Rod

" when it comes on Showtime, but star/co-writer

Will Forte

hasn't done much to convince us he's all that funny and the "Macgyver"-inspired "Macgruber" skits are only a little bit funnier than say, Mango, as far as SNL skit quality goes. Not to mention that Forte's film work with movies like "

The Brothers Solomon

" doesn't exactly bode well for the comedic success of this project.

Maybe

Taccone can pull off something mildly amusing (

Bill Hader

claims the hard-R script is "hilarious," but what else is he gonna say?) but right now, all signs point to Michaels detonating another bomb of anti-funny at cineplexes across America ("

Night at the Roxbury

"— never forget!). OK, if we have hope for one film out of all of these, MacGruber is it.


Release Date:

April 23, 2010


"A Nightmare On Elm Street" -
Platinum Dunes -
dir. Samuel Bayer
Synopsis: Child-killer Freddy Krueger is burned to death by angry parents only to rise from the grave to exact revenge from within the dreams of their children.
What You Need To Know: This remake of the original film, which itself spawned a mini-empire out of eight films, is from the folks at Platinum Dunes, Michael Bay's remake factory that has already spit out pointless new-generation takes on "The Texas Chainsaw Massacre," "The Amityville Horror," "The Hitcher" and "Friday the 13th." Each film was unimaginatively directed with a cast of good looking teen models and a dull, literalized boogeyman, with action shot from what looks like the inside of a burlap bag. Three separate directors made these films, and yet they looked exactly the same, boding poorly for this interpretation, which hews close to the visuals of the original film judging by the trailer. The most exciting element this time around is Jackie Earle Haley as the clawed antagonist, but "Chainsaw," the best of those terrible redos had a game turn by R. Lee Ermey and still blew goats, so a strong central performance doesn't mean this will be anything close to watchable. Bayer is known for music-video work (

Nirvana

's "Teen Spirit" for one), but it's all slick clip work that doesn't do him any favors here.
Release Date: April 30th
MAY
"

Letters to Juliet

" - Summit Entertainment - dir.

Gary Winick




Synopsis

:

Amanda Seyfried

and

Gael Garcia Bernal

are a couple who travel to Italy and find one of the many "letters to Juliet" written by citizens of visitors to Verona. Seyfried decides to play Cupid and try to reunite the letter's author,

Vanessa Redgrave

, with her lost lover.


What You Need To Know:

The movie is adapted by

Jose Rivera

(the writer behind "

The Motorcycle Diaries

") from a 2006 book of the same name by sisters

Lise

and

Ciel Friedman

. Considering the excellent cast and crew on board for this movie it

should

be a safe bet to not suck, but the trailer looked

dismal

, so it's pretty much a toss up at this point, but don't be surprised if it blows.


Release Date:

May 14, 2010

"

Shrek Forever After

"

- Dreamworks

dir.

Mike Mitchell




Synopsis: A-list celebrities do funny voices in a tired parody of popular fairy tales.


What You Need To Know:

While DreamWorks is touting this to be the last in the franchise, we're not going to hold our breath on that promise. We're not even sure how the moderately funny and tolerable first film managed to spawn three sequels and a handful of spinoffs, but you can bet that if this one does well, DreamWorks will find a way to keep milking one of the few cash cows their fledgling animation arm has. Oh yeah, it will also be shown in IMAX 3D/Real 3D versions so not only will parents have to sit through a shitty sequel, they will be paying more for the privilege to do so.
Release Date: May 21, 2010


"

Prince of Persia: The Sands of Time

"

- Disney - dir.

Mike Newell



Synopsis:
Disney and

Jerry Bruckheimer

continue with the flimsy ideas and adapt a video game; this time about an adventurous prince (

Jake Gyllenhaal

) who teams up with a rival princess (

Gemma Arteton

) to stop an angry ruler from unleashing a sandstorm that could destroy the world.
What You Need To Know:
Sounds about a half a cut above "

The Mummy

," huh? That's because it probably is nothing more than a broad, very family-centric (a soft PG-13) tentpole that somehow has convinced

Ben Kingsley

and

Alfred Molina

to co-star (we're guessing a dumptruck full of money driven up to their doorstep after the first tepid response to the pointless script). Movies based on video games always tend to be utter excrement and Gyllenhaal's ridiculous wigs, CGI-'d on abs and not even vaguely Persian features should make this the cinematic equivalent of going to McDonald's for fine dining.
Release Date:
May 28, 2010


"

Sex and the City 2

" - Warner Bros - dir.

Michael Patrick King




Synopsis:

Four aging City cougars sexpots return for another fashion show/movie. Big might take a job abroad due to the recession (topical!), Samantha may try and get pregnant. These are all rumors of course.


What You Need To Know:

The ladies return to the big screen, creating another opportunity for the female moviegoing public to get jacked up on cosmos and flock to the theater opening weekend, much to the delight of Warner Brothers' bottom line. Once again, the wardrobe will probably get more attention than the script or plot (and yes, the original show on HBO

was

good). Michael Patrick King returns as writer and director, and we're fairly certain he's never heard of

Pedro Almodovar

or

Joseph Mankiewicz

— you know, men who actually made

smart

pictures for women. Based on last year's materialistic, meandering, lowest common denominator pile of horse dung, we don't think "SATC"'s ever going to get the "smart" treatment. We'll stick to syndicated late-night TBS reruns for our fix of irrelevant '90s TV programs, thanks.


Release Date:

May 28, 201o



JUNE
"Marmaduke" - 20th Century Fox - dir. Tom Dey


Synopsis:

The worst fucking Sunday newspaper cartoon ever gets his own movie. Meanwhile, no one at your local coffeeshop knows who Clare Denis is.
What You Need To Know: While this studio has been known to turn less into more, the idea of a "Marmaduke" movie fills us with a little bit of joy, since who in their right mind would watch an entire film of this? The Marmaduke of the comics seems to be a silent, near-retarded glutton who's always screwing things up and making life unpleasant for his family while simultaneously making

Ziggy

seem like the most highbrow fucking thing on the planet. The idea of this film as a highly publicized trainwreck that no one ever sees fills us with glee, especially considering they aren't even really sticking to the script, making Marmaduke a hip outsider who talks with the voice of Owen Wilson. More often than not, audiences have eagerly signed up for anything dog-related, but, man, what part of your soul is dead inside by the time you walk up to the window and say, "One for Marmaduke please"?


Release Date

: June 4th, 2010
"

Killers

" - Lionsgate - dir.

Robert Luketic




Synopsis:

A couple that falls in love and marries quickly are soon stumped to find their new next-door neighbors are assassins hired to kill them.

What You Need To Know:

Can you think of a less-likable onscreen couple than

Ashton Kutcher

and

Katherine Heigl

? The two of them are at the curious post-millennial point for our new form of celebrity, that being an existence carved out by haters as much as by fans. Heigl can at least claim to be a viable box office name (and will surely be the higher billed of the two when marketing comes around) but her soap-association with "

Grey's Anatomy

" and subsequent fall-out with many of the show's fans suggest an audience's refusal to anoint her the next

Julia Roberts

. Kutcher can't even claim box office success to his name, his last few efforts flopping loudly in the wake of a distasteful, highly-publicized courtship of

Demi Moore

. We're genuinely excited to see

Tom Selleck

on the big screen again, but director Luketic is the repellent jackass behind "

21

" and "

The Ugly Truth

" and he's likely to make this film needlessly violent, overly stupid and, most damningly, completely predictable

.


Release Date: June 4th
"

The A-Team

" - Fox - dir.

Joe Carnahan




Synopsis:

Four Iraq War veterans framed for a crime they didn't commit go to great lengths to clear their names, hoping all along that a plan will come together.


What You Need To Know:

How different will this be from the otherwise kid-friendly source material? While the '80's were a holy land for fetishistic military-themed action pictures aimed towards kids (check E-Bay for the ridiculous amounts of

Arnold Schwarzenegger

and

Sly Stallone

toys based on their R-rated escapades), "The A-Team" almost seemed like kid's stuff, with gunfights that killed no one, one-liner-heavy action sequences and a tidy plot wrapped up after one fifty minute adventure. This screen adventure sounds like more of a contained story, focusing on the team trying to prove their innocence, but director Carnahan is known for his gritty, R-rated approach, so it's interesting to imagine how that combination of director and material will be. Still, it's hard to imagine a group of guys with less on-the-page chemistry than sullen Oscar-worthy asskicker

Liam Neeson

, goofball jackass

Bradley Cooper

, gee-whiz South African

Sharlto Copley

and rambunctious MMA star

Quinton

"

Rampage

"

Jackson

(and

Jessica Biel

for gratuitous soft-T&A or at least lookin' hot n' sweaty shots). Oh, and lest we forget
–
this is a FOX tentpole. Which is probably all you need to know.


Release Date:

June 11th, 2010.


"

The

Karate Kid

" – Columbia Pictures – dir.

Harald Zwart




Synopsis:

Work pressures cause a single mother to move to China with her young son; in his new home, the boy embraces karate, taught to him by a master of the self-defense form.


What You Need To Know:

This "re-imagining," which seems to bypass that it should be called "

The Kung-Fu Kid

" and through its title is already treating its Chinese audience with contempt, stars

Jackie Chan

as Mr. Han (aka

Mr. Miyagi

2K10) and

Will Smith

's son

Jaden Smith

as the "young grasshopper" Dre. We have no problem with every generation needing a movie where an outsider learns martial arts to stand up for himself. We do have problems with every generation needing a spawn of Will Smith. This will be out and gone in no time, which fits the M.O. of pretty much every

Harald Zwart

-directed film. "Put him in a body bag, Johnny."


Release Date

: June 11, 2010

"

Grown-Ups

" - Sony - dir.

Dennis Dugan




Synopsis:

Five old friends reunite thirty years after their high school graduation.


What You Need To Know:

This pretty much fulfills all the remaining favors

Adam Sandler

owed his old standup
"
SNL

" buddies. In a surprising ensemble role, he'll be sharing the screen with

Rob Schneider, Kevin James, David Spade

and

Chris Rock.

His

Happy Madison

label remains strong, while

Section Eight

("Che,"

"Good Night and Good Luck

," "

Keane

") dies on the vine, even though it seems primarily dedicated to giving jobs to his friends, and the supporting cast will include SNLers like

Norm Macdonald, Tim Meadows, Maya Rudolph

and

Colin Quinn

all doing stuff probably beneath them. There's some who believe there is more to Sandler after "

Funny People

," but then why is this potentially treacly material in the hands of regular Sandler slave Dugan, essayist of "

I Now Pronounce You Chuck and Larry

" and "

The Benchwarmers

"?
Release Date: June 25, 2010


"

Jonah Hex

" - Warner Bros. - dir.

Jimmy Hayward




Synopsis:

A disfigured Civil War veteran turned bounty hunter fights a voodoo confederate trying to control an army of zombies.


What You Need To Know:

This D.C. Comics adaptation went through some sort of massive overhaul where, somehow, the guys behind "

Crank

" were let go and the director of "

Horton Hears A Who

" was brought on. We can't imagine a more disparate shift. We suspect it was the muscle thrown around by the reportedly ornery

Josh Brolin

, here in his first genuine star role, who went on the record calling

Mark Neveldine

and

Brian Taylor'

s script for "Hex" terrible when he signed on. DC remains a bit gunshy about their comic properties, so we'll bet the project went from the possibly lawless, unadulterated junk version (that would have been at least a minor thrill) to a sanitized PG-13 affair using a supernatural backdrop usually downplayed in the comics. Sure, we're looking forward to the score by

Mastodon

, but not a lot else. Last minute reshoots don't bode well either.


Release Date:

June 25, 2010
JULY
"

Knight & Day

" - 20th Century Fox - dir.

James Mangold




Synopsis:

A lonely woman's world is turned upside down when a blind date turns out to be a super spy who whisks her away on a violent worldwide journey to protect a powerful battery that holds the key to an infinite power source. Oh, yes you heard us right.


What You Need To Know:

Tom Cruise passed on "

The Matarese Circle

," "

Salt

" and "

The Tourist

" for this? The actor will star alongside

Cameron Diaz

in what looks like a run-of-the-mill popcorn flick. Just as disappointing though is helmer Mangold who has seemingly dumbed down after "

3:10 To Yuma

" and "

Walk The Line

."

Maggie Grace, Peter Saarsgard, Paul Dano, Viola Davis

and

Olivier Martinez

co-star.


Release Date:

July 2, 2010
The Last Airbender

-Paramount - dir.

M. Night Shymalan




Synopsis:

Based on the popular animated children's television show "

Avatar: The Last Airbender

," the story will center on a 10-year-old kid who must learn to use his special powers for good.


What You Need To Know:

After the atrocity that was "

The Happening

," Shymalan decided that it was best to adapt a kid's show with an unknown as the lead. Good luck with that, buddy. Still,

Dev Patel, Jackson Rathbone, Nicola Peltz

were game enough to sign on as the film's leads and, particularly in the case of Patel, put burgeoning careers on the line.

Jesse McCartney

was set to play the film's villain but was seemingly replaced by Dev Patel after a race controversy surround the non-casting of Asian and Iniut talent despite the show's obvious roots in such cultures.


Release Date:

July 2, 2010


"The Sorcerer's Apprentice" - Disney - dir. Jon Turtletaub
Synopsis: An aging wizard enlists an inexperienced young doofus to become his apprentice when a rival sorcerer threatens New York City.
What You Need To Know: Yes, this is based on the wordless passage in "Fantasia" where

Mickey Mouse

enlists a team of broomsticks to do his bidding. Not sure how this gets us to Nicolas Cage and Jay Baruchel swarmed by CGI in New York City set to Nine Inch Nails, but who cares? After "Pirates of the Caribbean," based on a fairly skimpy theme park ride, Disney thinks they can pump literally anything into a big time tentpole film. Expect 2015 to feature the first in a trilogy of action adventures based around Disney travel brochures.
Release Date: July 16th
"

Dinner For Schmucks

" - Paramount - dir.

Jay Roach




Synopsis:

A standard-issue American comedy putz (read: severely retarded adult) ruins the lives of others when placed in close proximity during easy-to-digest sitcom situations.


What You Need To Know:

A remake of

Francis Veber'

s "

The Dinner Game,

" this simple comedy setup reunites

Steve Carrell

and "

40 Year Old Virgin

" costar

Paul Rudd

while adding comedic ringers like

Zack Galifinakis, Ron Livingston

and

David Walliams

("

Little Britain

"). Just turn the camera on and let them riff, right? Lest we forget, this is from Jay Roach, who waved the white flag of comedic circumstance with "

Goldmember

" and "

Meet The Fockers

." He also did the successful HBO movie "

Recount,

" but the source material seems more like the empty-headed blockbuster sequels than the story of one of our nation's electoral blunders.


Release Date:

July 23rd, 2010


"Salt"- Columbia- dir.

Phillip Noyce




Synopsis:

Evidence surfaces that CIA agent Evelyn Salt is actually a Russian spy, forcing her to go on the lam to clear her name.


What You Need To Know:

If this really happened (and we honestly assume, with all the paperwork involved in these sorts of things, that it does frequently), the accused would go to court to clear her name and face all sorts of bureaucracies and red tape to uncover her innocence (

Billy Ray

would make this movie, no one would see it, and we'd forget it in a year). But because it's

Angelina Jolie

, the truth probably involves explosions, so her only option is to immediately kick and punch her way out of it, even though she's up against an entire government. Good luck? The script is a Frankenstein, originally written for

Tom Cruise

and going through the pen of

Kurt

Wimmer

and

Brian

Hegleland

and, we'll guess, a few other unnamed scribes, so it sounds like it'll be pretty damned schizophrenic. But as a paycheck gig for Chiwetel

Ejiofor

,

Liev

Schrieber

and director Noyce, you could do worse. Like everyone, we're an easy lay for some spy theatrics, but it'll take a lot more to make this not seem like Generic Angelina Jolie Action Thriller #7.


Release Date:

July 23rd

"

Little Fockers

" – Universal - dir.

Paul Weitz




Synposis:

The third-installment in the "

Meet the Parents

" series has the Fockers and Byrnes back together for the arrival of a new baby.


What You Need to Know:

Because

Ben Stiller

wishes to jettison any credibility he regained from "

Tropic Thunder

,"

Robert De Niro

hasn't been in a shitty movie in nearly five minutes, and there were apparently tons of loose threads left dangling at the end of "

Meet the Fockers

," Greg Focker and co. are back for a third installment — and now they're adding, of course, some snot-nosed brats to the mix. This project briefly piqued our interest back when the great

David Wain

("

Role Models

," "

Wet Hot American Summer

") was named as a potential replacement for the franchise's original director,

Jay Roach

. But now that the mostly bland Paul Weitz ("

Cirque Du Freak

") has taken the helm, we're thinking this likely isn't salvageable. While the first film made for a watchable mainstream comedy the first hundred times TBS showed it, the unnecessary second installment left behind any cleverness in favor of lazy slapstick, gross out gags and stunt casting. So why a third? Let's just say Stiller's personal island isn't going to pay for itself.

Owen Wilson

is slated to continue to not live up to his early promise, and

Dustin Hoffman

and

Barbra Streisand

will continue to dismantle their legacies (if Hoffman appears at all; he apparently hated the script and bailed).


Release Date:

July 30, 2010


AUGUST
"Priest" - Screen Gems - dir.

Scott Stewart

Synopsis: A priest (

Paul Bettany

) teams up with a sheriff (

Cam Gigandet)

and a holy woman (

Maggie Q

) to fight...vampires.

What You Need To Know: After playing Charles Darwin in the boring biopic "Creation" and a renegade angel in Scott Stewart's other upcoming project "Legion," Paul Bettany is making himself a target for conservative Christians and critics alike. "Priest" is unlikely to endear him to either group. The addition of veterans Christopher Plummer and Brad Dourif might makes things slightly interesting, but with an August release date (summer's dumping ground for the most part), we're not too hopeful.
Release Date: August 20th



SEPTEMBER



"

The Roommate

" - Screen Gems - dir.

Christian E. Christiansen




Synopsis:

A college student finds her safety jeopardized after she's assigned to a dorm room with a new roommate who proves to be psychologically unhinged.


What You Need To Know:

Aka, it's a needless remake of "

Single White Female

," but instead of strong actresses like

Jennifer Jason Leigh

and

Bridget Fonda

(ok, relatively strong), we get TV flavors of the week,

Leighton Meester

("

Gossip Girl

") and

Minka Kelly

("

Friday Night Lights

"). "Single White Female" was never that good in the first place, but we suppose it gave females an incentive to go to the usually male-dominated world of horror films. Also in case you're wondering, yes Christian E. Christiansen is a real person (a Danish director) and not just an

Alan Smithee

pseudonym.


Release Date:

September 17, 2010

"

You Again

" - Buena Vista - dir.

Andy Fickman




Synopsis:

When a young woman realizes her brother is about to marry the girl who bullied her in high school, she sets out to expose the fiancée's true colors.


What You Need To Know:

An interesting concept and a pretty great female cast that includes
Kristen Bell,
Sigourney Weaver, Kristin Chenoweth, Jamie Lee Curtis, Odette Yustman

and

Betty White

. So what's wrong with that? It's directed by Andy Flickman, practically an in-house Disney director-for-hire for all rom-coms and lite-tasting fare ("

Race To Witch Mountain

," "

Game Plan

"). Now imagine this was a black comedy and directed by

Bobcat Goldthwait

. Ok, we're not even asking for something that dark and twisted, just something that might throw off mom even for a second would be pleasing from this guy.


Release Date:

September 24, 2010
"

Guardians of Ga'Hoole 3D

" - Warner Brothers - dir. Zack Snyder


Synopsis:

A young owl becomes enthralled by his father's epic stories of a mythic band of winged warriors known as the Guardians of Ga'hoole who had fought a great battle to save all of owlkind from the evil Pure Ones.


What You Need To Know:

Before working on his potentially disastrous sounding "

Sucker Punch

," Zack Snyder collaborated with Australian animation company, Animal Logic -- the people behind

George Miller'

s "

Happy Feet

" -- on an adaptation of Kathryn Lasky's children's book series. Not even an impressive cast (though not much of a marquee name one) line up that includes the likes of

Sam Neill, Geoffrey Rush, Hugo Weaving, David Wenham, Abbie Cornish, Ryan Kwanten, Helen Mirren

and

Jim Sturgess

can seemingly save this though -- Snyder once described it as a "

Lord Of The Rings

" epic except with owls.


Release Date:

September 24, 2010
OCTOBER

"

Let Me In

" - Overture Films - dir.

Matt Reeves




Synopsis

: A young boy befriends a newcomer to the neighborhood, who turns out to be a vampire.
In America! USA! USA!
What You Need To Know:

A totally unnecessary remake of

Tomas Alfredson

's excellent 2008 vampire movie "

Let the Right One In

"
(can someone please print "Why Can't You Read The Subtitles?" on a t-shirt?)
from "

Cloverfield

" director Matt Reeves.

Kodi Smit-McPhee

, who's tremendous in "

The Road

," takes the lead, with

Chloe Moretz

playing the vampire girl, and

Richard Jenkins

her guardian, so the cast is fine, but we just don't see a reason for this to exist.


Release Date:

October 1, 2010


"

The Zoo Keeper

" - MGM -

dir.

Frank Coraci




Synopsis:

A lovable but lonely zookeeper (

Kevin James

) gets advice from the talking animals at his zoo on how to win the girl of his dreams (

Rosario Dawson

).


What You Need To Know:

A

Happy Madison

production featuring the third-string director of

Adam Sandler

gems like ("

The Wedding Singer

," "

The Waterboy

" and "

Click"

). If you counter with, "hey, 'The Wedding Singer' was fun," we raise you with the fact that the film's TALKING ANIMALS will be voiced by

A

dam Sandler, Sylvester Stallone, Judd Apatow, Jon Favreau,

and

Cher

and it's a regular comedy, not a kids film. Even worse, MGM essentially spent $5 million for the script in a bidding war. We need this film like we need a bullet in the head.


Release Date:

October 8, 2010
"

Prisoners

" - Warner Bros. - dir.

Antoine Fuqua




Synopsis:

A Christian survivalist kidnaps and tortures the man who he suspects is responsible for the disappearance of his daughter.


What You Need To Know:

The project had tongues wagging when

Bryan Singer

was linked to helm the project with

Mark Wahlberg

and

Christian Bale

set to lead the cast. Unfortunately for the project (and arguably fortunately for everyone else), Wahlberg and Bale went on team with

David O. Russell

for "

The Fighter

." Subsequently, Singer's link never came to fruition and now Antoine Fuqua and

Hugh Jackman

have signed up for paychecks. Yawn. No other cast has been set.


Release Date

: October 22nd, 2010
"

Red

"

- Summit - dir.

Robert Schwentke




Synopsis

: Based off

Warren Ellis

' celebrated graphic novel of the same name, a former black-ops agent returns to action to take on a high-tech killer. Don't get too excited, Ellis didn't write this, the hacks behind "

Whiteout"

(that terrible

Kate Beckinsale

film) did.


What You Need To Know

: Yes, ostensibly it boasts an impressive-sounding cast:

Morgan Freeman, Helen Mirren,
John C. Reilly,
Mary Louise Parker,
Brian Cox
,
Richard Dreyfuss
,
Julian McMahon,
and
Ernest Borgnine,
but let's keep our eyes on the prize and not forget: this is a

Bruce Willis

starring vehicle and we should all know by now that Willis is only tolerable (or good) when he's in the hand of an auteur director which Schwentke ("

The Time Traveler's Wife

," "

Flightplan

") is definitely not. Further strikes against it include one of today's most awful producers,
Lorenzo Di Bonaventura

("

G.I. Joe

," "

Transformers: Revenge of the Fallen

") and well, Lorenzo Di Bonaventura. Need we say more? Ok, it's Summit Entertainment and we thank them for "

The Hurt Locker"

and all, but generally, smart tentpoles aren't their thing. This is generally a company that makes big broad films meant to make money. Be optimistic if you like, but Morgan Freeman was also in "

Wanted

" and Helen Mirren was in "

National Treasure: Book of Secrets

," so they're both not above starring in pulp garbage.
Release Date

: October 22, 2010


NOVEMBER
"

Oobermind

" (now possibly titled "

Megamind

") - Dreamworks - dir.

Tom McGrath




Synopsis:

After defeating his arch-enemy, the superhero Metro Man (

Brad Pitt

), a villain (

Will Ferrell

) finds life empty, and he creates a new nemesis, Titan, (

Jonah Hill

) to battle. The only trouble is Titan decides he wants to be a supervillain too...


What You Need To Know:

The vast majority of

Dreamworks

animation's output is commercially successful, but creatively pretty bankrupt, Aardman's work and the excellent "

Kung Fu Panda

" aside. Their big entry for next year, besides the dreaded "

Shrek Forever After

," is "Ooberman," and it at least has an intriguing plot, and doesn't seem to be aimed so nakedly at kids. The starry cast, which also includes

Tina Fey

, should be fun (although Ferrell replaced

Robert Downey Jr.

, who would have been more interesting), but it's coming from "

Madagascar

" director Tom McGrath, which suggests we shouldn't hold our breath.


Release Date

: November 5, 2010


"Unstoppable" - Fox - dir. Tony Scott
Synopsis: A rail company tries to stop a runaway train loaded with explosives and poisonous gases.
What You Need To Know: Scott, who last year remade "The Taking Of Pelham 123," returns to trainsets and tough guys with this suspense thriller dated 1973. Denzel Washington and Chris Pine are the mismatched pair tasked with stopping the bad idea cargo, but the primary stories surrounding the film were how FOX stupidly got cold feet after greenlighting the project given a $100 million budget, Scott's $12 million directing fee and Washington's $20 million payday. Did they want to can the project, given Scott's propensity for expensive bombs this decade? No, they just wanted to insult all parties involved just a little by dropping the budget to $80 million. Some women and minority directors seemingly only get room for one flop before not working again, so how is Tony Scott skating by with his ugly, irredeemably stupid, underperforming movies? At this point, if you're still tuning in to his brand of uselessness willingly, shame on you, no?
Release Date: November 10th
"

Burlesque

"
- Screen Gems - dir.

Steve Antin
Synopsis

:
A small town girl with a big voice tries to avoid a hollow past and finds her place in the world of burlesque in Los Angeles.


What You Need To Know

: Helmed by one of the brains behind

The Pussycats Dolls

, the self-described "

Moulin Rouge

" meets "

Cabaret

" project stars

Christina Aguilera

alongside
Cher, Stanley Tucci, Eric Dane, Kristen Bell, Cam Gigandet, Alan Cumming

and

Julianne Hough
. Interestingly, this future prisoner-of-war torture technique did manage to land

Diablo Cody

for a script rewrite and

Sia

to write music. Bills don't pay themselves we assume?


Release Date:
November 24, 2010
"

Red Dawn

" - MGM - dir.

Dan Bradley




Synopsis:

A group of teenagers band together to try to save their town from invading Chinese and Russian soldiers.


What You Need To Know:

A remake of

John Milius

' 1984 cold-war film, 'Dawn' features a young ensemble cast consisting the likes of

Chris Hemsworth, Josh Peck, Josh Hutcherson, Adrianne Palicki, Isabel Lucas, Jeffrey Dean Morgan

and

John Cena

. Perhaps the one casting that personifies this whole project is

Connor Cruise

, the son of Tom and

Nicole Kidman

, which reeks just as badly as

Jaden Smit

h

and his "

Karate Kid

" remake. Yet another exercise in remaking '80s films out of context for the hell of it? Sounds like it. The one thing going for it is that

Tony Gilroy

is one of the writers, but two others are credited as well and they've likely softened the blow on anything provocative or interesting he may have contributed.


Release Date

: November 24th
DECEMBER
"

The Chronicles of Narnia: The Voyage of the Dawn Treader

" - Fox -

dir.

Michael Apted



Synopsis

: The third adventure in this fantasy film series where the lead characters face off against slave traders, dragons and merefolk.
What You Need to Know:
The first two installments of the 'Narnia' series, "

The Lion, the Witch and the Wardrobe

" and "

Prince Caspian

" were successful, but apparently not enough for

Disney

's taste who decided to cancel work on a third too-expensive film. 2oth Century, "hey, it's still good, it's still good!" Fox decided to pick up the baton. Films written by committee generally stink and this one has a total of five writers credited as penning the film including

Richard LaGravenese

("

The Fischer King

," "

The Ref

" and the upcoming "

Liberace

" biopic). He's great and all, but even him and workman-for-hire

Michael Apted

probably can't salvage this.
Release Date

: December 10, 2010


"Yogi Bear" - Warner Bros. - dir. Eric Brevig
Synopsis: A documentary crew captures Yogi Bear as he and pal Boo Boo conceive a plan to keep Yellowstone Park open.
What You Need To Know: We'd like to say we're searching for some sort of confirmation that this project, from "Journey To The Center Of The Earth 3D" helmer Brevig, is either live action, animated, or both, but, yeah — we don't lead the busiest lives and we still wouldn't carve out much time for this project. The ever-desperate Dan Ackroyd voices the bear, with Justin Timberlake surely eliminating whatever goodwill he holds with people of distinction by giving life to Boo Boo (and seriously, defenders — just

look

at this guy's filmography).
Release Date: December 17th
Gulliver
'
s Travels -
Fox -
dir.
Rob Letterman
Synopsis:
Travel writer Lemuel Gulliver (

Jack Black

)
takes an assignment in Bermuda, but ends up on the island of Liliput, where he towers over its tiny citizens.


What You Need To Know:

The cast is respectable

—

Emily Blunt, Jason Segel, Amanda Peet, Billy Connolly

and

Catherine Tate

. But it just sounds foolhardy and will probably be light entertainment at best, but hey, we'd like to be proven wrong. The director is known for semi-enjoyable, but semi-empty fare like,"

Monsters vs Aliens

" and "

Shark Tale

." If "

Iron Man 2

" sucks because of

Scarlett Johansson

, you can partly blame this on 'Gulliver' as Blunt was supposed to score the role, but had to give it up for this thing.
Release Date:

December 22, 2010
"

Life As We Know It

" - Warner Bros. -

dir.

Greg Berlanti
Synopsis:

Two single adults become caregivers to an orphaned girl when their mutual best friends die in an accident. Hilarity ensues! What predicament!




What You Need To Know:

Not even the misguided crush that some of us have on the raging evil that is

Katherine Heigl

prevents us from seeing what a turd-bomb this looks like. Then again it's obvious as

Josh Dumael

is to movies what

Fergie

is to music (perfect that they're coupled up) and everything Heigl has starred in since her winning turn in "

Knocked Up

" has been pandering studio dreck.

Christina Hendricks, Josh Lucas,

and

Faizon Love

embarrass themselves too co-star. It's got a late December date, which means it's essentially taking the "

Marley & Me

" spot from 2008. Good luck with that.


Release Date:

December 22, 2010



RELEASE DATES TBD



"

Bunraku

" - dir.

Guy Moshe




Synopsis:

A drifter comes to a small town looking to enact justice on local criminals.


What You Need To Know:

At least the movie's got a release date in Turkey. No one has gone on record having seen or screened this film since it shot back in 2007, to the point where we wonder if it even exists, despite super-preliminary promo artwork. Moshe, who previously made child-trafficking drama "

Holly

," shot this on extensive green screens with

Josh Hartnett, Woody Harrelson, Demi Moore, Ron Perlman, Kevin McKidd

and Japanese pop star

Gackt

, so the effects will likely take a long time to complete, but again, complete silence. The film was long compared to "Sin City," and even the title, referring to Japanese puppet theater, suggests something a little odd and off the beaten path. For Hartnett's sake, we hope it doesn't sit on the shelf as long as his detective thriller "

I Come With The Rain

."


Release Date:

TBD
"

Easy A

" - Screen Gems - dir.

Will Gluck



Synopsis

: A clean-cut high school student (

Emma Stone

) uses a false school rumor about her sexual promiscuousness to advance her social and financial standing.

What You Need To Know:

From the auteur that brought you the teen comedy, "

Fired Up!

" comes another sure-to-be adolescent masterpiece co-starring a surprisingly decent cast, Stone

, Amanda Bynes, Stanley Tucci, Cam Gigandet, Lisa Kudrow

and

Thomas Haden Church

. It's also loosely based on the novel, "

The Scarlett Letter

.

" We like almost everything the always-charming Stone has been in, but this one looks like a misfire.


Release Date:

Reportedly March, 2010
, but it's not on any official schedules yet which probably means later in the year.

"

The Experiment

" - Columbia Pictures - dir.

Paul Scheuring




Synopsis:

A psychological study involving civilians playing the roles of guards and prisoners in an artificial jail spirals out of control.


What You Need To Know:

This film, a remake of Germany's "

Das Experiment

," is actually based on a true story involving college students in the 1970's, where people fell too in love with their roles as agressors and took the fight to prisoners, who rebelled in kind. Namebrand screenwriter C

hristopher McQuarrie

was long attached to follow-up his debut "

The Way of the Gun

" (it's been a decade, man, get back in the game!) but the job has now fallen to Scheuring, creator of the brain-dead macho soap "

Prison Break

." He'll command a cast that includes two slumming Oscar winners in

Adrien Brody

and

Forest Whitaker,

along with "

Twilight

" nobody

Cam Gigadet

, rapper

David Banner

and I-play-anything veteran

Clifton Collins Jr.

This thing screams "direct-to-DVD."


Release Date:

TBD
"

Swinging With The Finkels

" - dir.

Jonathan Newman
Synopsis:

A bored suburban couple decide to shake up their marriage by "swinging" with another couple.

What You Need To Know

: The male side of the cast is good (ok,

Martin Freeman

is great,
but

Jonathan Silverman

?
Hello '90s?) But the female side,

Mandy Moore

and
Melissa George

is pretty aces.
The weird thing? It's one of those self-made re-dos. The film is a remake of the U.K, short, "

Sex With the Finkels

" directed by none other than.... Jonathan Newman. We suppose expanding your own short is not unheard of and perhaps Newman has something more to say with a real cast.

Jerry Stiller

co-stars, presumably as someone's father.


Release Date:
TBD
"

Area 51

" - Paramount -

dir.

Oren Peli




Synopsis:

A group of teenagers stumble upon an area in the Nevada desert known for hosting an alien encounter. Meaning it's probably like "

Cloverfield

" set in the desert.


What You Need To Know:

Oren Peli became a

someone

in 2009 with the biggest scam of the year, "

Paranormal Activity

." An inert, excrutiatingly non-frightening or suspenseful ghost thriller that somehow went on to become the most financially successful film of all time (the cheap, artless film had a non-existent budget and somehow made $141 million in the U.S.). Like "

The Blair Witch Project

" before it, 'Paranormal' was a triumph of marketing, not art. We suppose he'll have a budget, but we remain skeptical until evidence to the contrary.


Release Date:

TBD. We would imagine the summer or early fall cause it probably takes about two weeks to shoot one of these, no?

"

Shanghai

" - Weinstein Company - dir.

Mikael Hafstrom




Synopsis

: In post-WWII Shanghai, an American investigates a fallen friend, only to find government secrets and fall in love with the wrong woman.


What You Need To Know

: The Weinstein

Company

had high hopes for this effort, a mid-budgeted mystery with

John Cusack, Ken Watanabe, Gong Li

and

Jeffery Dean Morga

n

, and they originally staked out a Christmas 2008 release date. Without enough money to make an Oscar push, however, this was pushed to the dregs of February 2009 (and then the fall and then right out of '09 all together). In an age where almost any dead serious movie for and about adults can be an awards contender, especially one with the Weinstein name, that has to suggest a less-than-optimum result. Add to that Hafstrom's English-language resume ("

1408

" and "

Derailed

") and the contemporary Cusack's awful period piece history ("

Cradle Will Rock

," "

The Road To Wellville

," "

Max

"), and you've got a recipe for disaster.


Release Date

: TBD, but it's conceivable that, with three or four release date bumps, the Weinsteins could just dump this one onto DVD like they did the 2009 film, "

The Janky Promoters

." Though one can easily argue they probably spent much more on this one and might like to recoup a little if possible.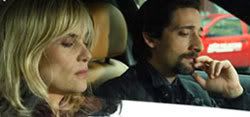 "

Giallo

" – Still Seeking Distributor – dir.

Dario Argento




Synopsis:

An intrepid detective searches Italy for a serial killer who has kidnapped a beautiful model.


What You Need To Know:

The great Dario Argento hasn't made anything really worth remembering in the last decade or two, and it's sad to see the once-master of atmosphere and art design reduced to merely throwing coats of blood at the screen to overcompensate, as he did with last year's "Mother Of Tears." He's got a budget for this one, and a star in

Adrien Brody,

but the trailer reflected a whole lotta "been there, done that" atmosphere, with Argento seemingly tossing up his hands and saying, "Fuck it, we're making 'Stab: The Movie.'"

Vincent Gallo

was once set to star, but he fucking loathes his ex (and Dario's daughter)

Asia

Argento

and "retired" to get out of his obligations. The film played the Edinburgh film festival in the fall of 2009 and was widely panned as unintentionally laughable. Argento apparently does not like the producers cut and has evidently left the project.


Release Date:

TBD 2010 or more likely, straight to DVD.
"Footloose" - Paramount Pictures - dir.

Kenny Ortega


Synopsis: Undoubtedly terrible remake of the '80s dancing/religious movie.
What You Need To Know: The film started out with "High School Musical" heartthrob Zac Efron attached to star but the role was too complex for him, so "Gossip Girl" star Chace Crawford has stepped in to take over this physically and emotionally taxing role. We hope to God they leave the scene where Ariel's boyfriend slaps her in the face, because you really cannot express the dynamics of a small town without a good slap. Oh yeah and there will be some dancing for or possibly against Jesus, depending on where the brain trust writing this thing landed.
Release Date: Box-office mojo has this listed as June 18, 2010, but didn't Kenny Ortega walk away at one point? Kinda not positive, kinda don't care...

Updated:

This has been bumped to a TBD release so probably 2011.

Honorable Mention/Films So Piss-Poor Looking We Can't Bear To Waste More Time On Them.


Face it. Aside from "

Shutter Island

" and possibly "

Youth In Revolt

" almost 90% of everything coming out in January or February this year looks creatively bankrupt and generally put in theaters for the sole purpose of making money so shareholders are happy. So other films either not meant for adults and or sure to be crap include, "

The Spy Next Door

"

with

Jackie Chan

(though to be fair to excessively dog a film like this is sort of like being cruel to retarded children — it's just unfair and unnecessary)

,

Dwayne Johnson's

"

Tooth Fairy

" will surely be pandering tripe, as well as

Chris Columbus

' "

Percy Jackson & the Olympians: The Lightning Thief

." Anything with

Brendan Fraser

is generally loathsome/genuine epic fail thus no interest in "

Furry Vengeance

."

Jennifer Lopez

will try to become a star again with "

The Back-Up Plan

," "

Takers

"

with

Paul Walker, Matt Dillon, Hayden Christensen, Chris Brown, T.I., Idris Elba, Zoe Saldana

looks positively terrible (any film that stars Paul Walker is bad news and we love Stringer Bell, but Idris Elba needs to fire his agent, stat), the "Step-Up" dance films are generally not our cup of tea (or anyone else's really) and "

Step Up 3-D

" with sweaty abs and butts in your face sounds even more preposterous and ridiculous than usual. "

Ramona and Beezus

" sounds terrible and was directed by the woman who did "

Aquamarine

" so it can't be good, plus John Corbett appears and he's the kiss of death in any picture. If a family film with

Bow Wow

and

Ice Cube

called, "

Lottery Ticket

" sounds good to you, be our guest; "

Born To Be A Star

" with

Stephen Dorff

and

Christina Ricci

looks like something just slightly above, straight-to-DVD quality, poor Ricci being another tell-tale sign of a film with zero creative or commercial prospects these days; then there's "

Flipped

" directed by

Rob Reiner

,

which is all you need to know (the last good film he made was 1995's "

The American President

"). Despite a score by

Sean Lennon

(which is really a minus or a plus depending on who you are), everything we've seen from the indie, "

Rosencrantz & Guildenstern Are Undead

" looks pretty budget and uninspired.

Yes, that was more than 65 films, but it was a nice number. Some of you will surely be upset by some decisions here, but we stand by all of them as usual (like "

Star Trek

") we're happy to fully admit we were wrong. Conversely, we

will

say we told you so if pushed. All we're really asking for is more "

District 9"

s and less, well, you know...
-
Gabe Toro,
Stephen Belden
,
Katie Walsh,
Beau Delmore, Kimber Myers, Astrud Sands, Simon Dang, RP, Alish Erman, Kevin Jagernauth

,