Andrea Arnold, who has quickly made a name for herself with "Red Road" and "Fish Tank," has signed on to direct an adaptation of the Emily Bronte classic "Wuthering Heights." While the story has been adapted already countless times, this production, written by Olivia Hetreed ("Girl With A Pearl Earring") promises to "emphasize the youthful, teenage aspect of the protagonists in the original source material." Natalie Portman, Abbie Cornish and Gemma Arterton have all been attached at one point to play the iconic lead role of Cathy, the doomed lover, who is forced to choose between her husband and her passion for Heathcliff.

Director John Madden, who is looking to get out of director-jail after helming "Killshot," is set to direct an adaptation of Sadie Jones' novel "The Outcast." It's about "a teenage boy who descends into self harm and anti-social behaviour following his mother's death" in post-war, provincial England. Jones, who was a screenwriter before becoming a novelist, is penning the script.

Tamra Davis, whose interesting career has seen her directing films like "Billy Madison" and "CB4" along with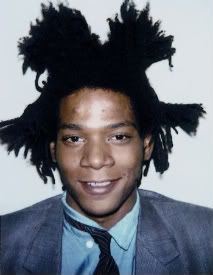 helming videos for the likes of Sonic Youth, Beastie Boys (she's Mike D's wife)and Depeche Mode has a new documentary premiering and screening in competition at Sundance. "Jean-Michael Basquiat: The Radiant Child" covers the life of the modern art icon, and will feature a rare interview Davis conducted with artist before his death in 1988. Fortissimo Films has picked up the worldwide rights to the film, and while nothing is in place yet for North America we have a feeling that will change after this week.

D.J. Caruso has taken over directing duties on a project previously attached to Michael Bay. "I Am Number Four" is based off a soon-to-be published sci-fi series of books for young adults written by James Frey and Joby Hughes. The plot revolves around "a group of nine aliens who escaped their home planet just before it was annihilated by a rival species. Hiding out on Earth, the title character disguises himself as a human high schooler, only to discover he is being hunted still by his planet's enemy." Bay is staying on as producer while "Smallville" creators Al Gough and Miles Millar have penned the script.

Death Cab For Cutie, coming off their embarrassing contribution to the "Twilight: New Moon" soundtrack continued their recent run of bad ideas with a pretty execrable cover Simple Minds' "Don't You (Forget About Me)" at the Critics Choice Movie Awards last Friday. The performance was part of a tribute to the late John Hughes. Bassist Nick Harmer noted on the band's website, "His films were important waypoints for us to use as we navigated the uncertain waters of growing up and even now still give us so much perspective, insight and laughter about those uncomfortable years." We only hope this leads all Twilight fans out there to give Hughes' teen movies that are actually worth a damn a shot.