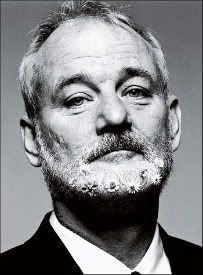 Production Weekly has twittered that Mitch Glazer's "Passion Play," currently filming in New Mexico, has received a boost of star power, as Bill Murray has replaced Toby Kebbell in the role of Happy Shannon, a "murderous mobster."

While there are no details why Kebbell left the production (too bad they couldn't put him in another role, he's generally great), Murray is familiar with Glazer's work and starred in the underrated "Scrooged," which he wrote. As we previously reported, the wacky sounding "Passion Play" is a thriller that follows a down-and-out trumpet player (Mickey Rourke) who finds redemption in the form of an angel/caged circus freak (Megan Fox). And we're guessing that Happy Shannon is an obstacle they'll have to overcome.

Our interest in this was fairly minimal, but with Murray joining the cast in what sounds like a decidedly quirky, and different role for the actor, we're curious to see how it turns out.

As far as we know, the film doesn't have a distributor attached at this point, but we're sure that given the cast, that will change soon.