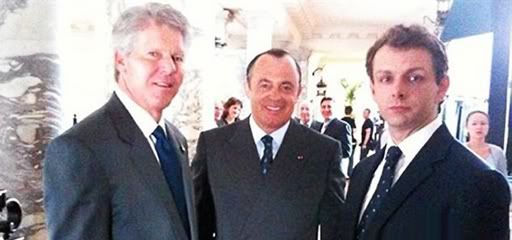 Here is your first look at Dennis Quaid doing a good job resembling former president Bill Clinton in the Peter Morgan scribed, Richard Loncraine helmed HBO film, "The Special Relationship."

Firstly, no, the title is not a reference to the Monica Lewinsky affair but rather the relationship between Clinton and U.K. Prime Minister Tony Blair, played for the third time by Michael Sheen. The film will span Blair's years between when he first rose to power and was elected to his first election as P.M. with the inclusion of Clinton's infamous affair and the subsequent global media circus that ensued.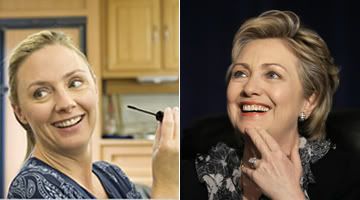 Production on 'Special Relationship' has been plagued by talent reshuffling with first Morgan leaving the director's chair -- he was originally slated to make his directorial debut -- followed by the exit of Julianne Moore whose was slated to play Hilary Clinton. Replacing Moore though is Hope Davis whose own resemblance to the former first lady when in make-up justifies Moore's exit. Helen McCroy will also be reprising her role in "The Deal" and 'The Queen" as Cherie Blair.

The film is due to release sometime this year.