The planned remake of "My Fair Lady" has been in the works for many, many years at this point — Danny Boyle came very close to doing it, and approached Daniel Day Lewis to star, leaving the project when he couldn't land him. Joe Wright was rumored to be on board, but it turned out that he'd turned the project down, and now "Shakespeare in Love" helmer John Madden is in the director's chair.

All through this process, Keira Knightley has been loosely attached to play Eliza Doolittle, although she's never officially signed on. Yet suddenly, when the project finally looks close to filming, the actress, currently making her West End debut alongside Damian Lewis in Moliere's "The Misanthrope," appears to have bailed on the project.

Baz Bamigboye, a rarity among British tabloid writers in that what he writes isn't fictional horseshit (although the paper he writes for, The Daily Mail, is totally repellent), reports that, despite taking meetings on the project with producer Cameron Mackintosh for two years, Knightley feels that the project has taken too long to come together, and is moving on. Despite that, development is continuing, and Madden is looking for a replacement.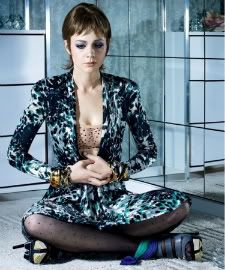 Bamigboye believes that the producers have ruled out the likes of Scarlett Johansson and Anne Hathaway, insisting that the role go to an English actress, and that "An Education" star Carey Mulligan is now the frontrunner, along with Gemma Arterton and Emily Blunt. Mulligan's obviously hot property at the moment, but we're not sure she'll end up doing this — as we understand it, she's very close to signing on to another long-gestating movie, and, like Blunt, is perhaps too much the English rose for the role. We reckon the earthier Arterton is a better pick, although whether or not she can sing is up in the air.

Either way, it looks like the project is closer to happening than ever — Madden has appointed choreographer Matthew Bourne, best known for his all-male version of "Swan Lake," the Broadway version of "Mary Poppins" and his film work on "Billy Elliot," to look after the dance numbers. We expect to see this moving forward very soon.