Another light week at the box office, but one not completely devoid of star power. Denzel Washington, Peter Jackson, and Jackie Chan headline the wide releases this week, yet we suspect "Avatar" will reign supreme once again. James Cameron's mega-blockbuster will shortly take over 3rd place in all-time domestic grosses from 1977's similar space saga "Star Wars." January and February may be rough at the multiplex, but it is a great time to patronize your local art-house cinema. There are loads of good films playing across the country, so support the folks who work hard to bring them to you.

In Wide Release: The Hughes Brothers release their first film since 2001's disappointing "From Hell" this week. "The Book of Eli" stars Denzel Washington as a loner in post-apocalyptic American to protect a book with the answer for saving humankind. Despite the welcome presence of a very hammy Gary Oldman, the film plays like an unthinking man's "The Road." After the mediocre box office of that film, we're skeptical that people will want to see another allegorical apocalyptic flick, even if this one features Denzel and his big-ass knife. Cast the man in a "Blind Side" type feel-good feature right about now and watch the dollars stack up. "The Book of Eli" has a 45% rating from Rotten Tomatoes and a 54 score from Metacritic.

Jackie Chan has a new movie out this week. Yeah we know, he's getting a little stiff to really pull off the stunts of his golden days. And yeah, he doesn't really speak English well enough to make a convincing dramatic lead. So what then? Let him make funny faces for the PG crowd in a film who's cast is rounded out by Billy Ray Cyrus and George Lopez. We really doubt you're going to see latest from "Snow Dogs" and "Are We There Yet?" auteur Brian Levant, so we might as well just move on here. "The Spy Next Door" was actually screened for critics, for some reason we can't really figure out. We left our passes in our other pants, which our dog ate. RT gives it a shameful 4% rating, with a 33 score from Metacritic.

Also, "The Lovely Bones" goes wide this week, after over a month in very limited release. We reviewed a while back,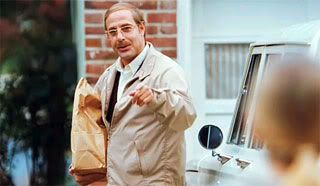 finding it to be an out and out misfire for Peter Jackson. The film has picked up very little steam during awards season, indicating the poor buzz will turn it into a serious box-office dud as well. A shame for certain, but we're sure Jackson will bounce back with something interesting one of these days. RT gives it a 36% rating, while Metacritic calculates a 43 score.

In Limited Release: Gritty British drama "Fish Tank," centers on aspiring dancer Mia (newcomer Katie Jarvis) and her uncomfortable relationship with her mother's boyfriend, Connor (Michael Fassbender, "Hunger," "Inglourious Basterds"). Although opening on just a couple screens nationwide, the film will be available On Demand and it is really worth checking out. Director Andrea Arnold was awarded the British Independent Film Awards for Best Director last month, as well as being listed as one of The Playlist's seven directors to break through in 2009. We reviewed the film earlier in the week, finding it smart, surprising and even sweet. Rotten Tomatoes an 86% fresh rating with a Metacritic score of 79.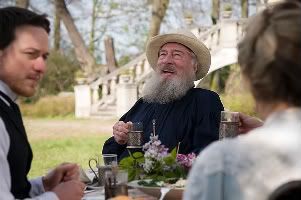 Michael Hoffman's "The Last Station" is also out today. The story of Tolstoy's marriage during its final turbulent years has picked up some award season recognition for the lead performances. Helen Mirren and Christopher Plummer headline a fantastic cast that also includes Paul Giamatti and James McAvoy. We've seen the film and can certainly recommend it, especially over most of what's coming out today and in the near future. RT has it at 69%, which it gets a score of 74 from Metacritic.

Also out, "44 Inch Chest" from "Sexy Beast" screenwriters Louis Mellis and David Scinto. The film looked promising, with a cast including Ray Winstone, Tom Wilkinson, Ian McShane, and John Hurt, but we got a look at the London Film Festival last year and were fairly disappointed. Director Malcolm Venville shows potential though, and we'll definitely keep him on the radar. The film has a 58% rating from RT and a 48 score from Metacritic.