Just when you were thinking, "man, no one does more comprehensive coverage of

Most Anticipated 2010 films

than The Playlist," we've gone and upped the ante again. But on this list, you won't find tomorrow's blockbusters, or even tomorrow's Little Indies That Could. Hell, a good chunk of these directors are not even known to the most dedicated of film fanatics on this side of the ocean so we'll forgive you if the piece is a bit of an alphabet soup. We won't dare suggest that all or even most of these films will receive a theatrical release in the U.S. — let alone a release in the coming 12 months. Instead, as the final chapter in our seemingly never-ending run of features devoted to the coming year in film, here's a sampling of 15 arthouse features, that are in at least some stage of development, that we hope find their way to a screen soon.

All are from noted directors with strong previous works and have intriguing plots and themes that could be either revelatory or disastrous, depending on their execution. If for no other reason, consider this piece as an effort of awareness, alerting you to films and filmmakers that should certainly at least be on your radar. (Note: any films we've already seen at film festivals won't be on this list — no one's trying to slight

Bong Joon-Ho, Claire Denis

or

Bruno Dumont

. Those are another piece).


15. "

Nymph

" - Thailand -

Pen-Ek Ratanaruang




Synopsis:

A beautiful young woman is left alone, wandering in a forest, where she is attacked by two men, whose lifeless bodies are found floating downstream shortly thereafter. Fast forward to present day, where a photographer and his adulterous wife are given an assignment in this same forest. He goes missing, which suddenly gives meaning to their tired relationship, but the forest has changed him into someone else, perhaps forever…


What You Need To Know:

Thai New Wave filmmaker Pen-Ek Ratanaruang's supernatural-sounding drama didn't get fantastic reviews, but it sounds beguiling and ghostly like the work of fellow-countryman

Apichatpong Weerasethakul

, and with an odd romantic quality. Maybe we're just suckers for these types of stylistically abstract stories, but it still sounds pretty fascinating.


Release Date:

TBD, no distrib
14. "

Map of the Sounds of Tokyo

" - Spain -

Isabel Coixet




Synopsis:

An interlocking narrative centering on a fish market employee who leads a double-life as a hit-woman.


What You Need To Know: This is Coixet's follow-up to 2008's "

Elegy

," one of the most underrated films of that year—a devastating older man/younger woman romance with strong performances from

Ben Kingsley

and

Penelope Cruz

. The sinewy Spanish filmmaker's follow-up played at Cannes this year to largely unfavorable reviews and
the trailer
sports a rather absurd plotline. But, y'know what? We don't care, "Elegy" had enough directorial personality and legitimately sexy verve to make us curious what Coixet will come up with next. And the trailer for 'Map,' flaunting rather explicit relations between stars

Rinko Kikuchi

(of "

Babel

" fame) and

Sergi López

(who chooses
weird
films
on a regular basis) only makes this look more bold and intriguing.

Release Date/Status:
Already released in theaters and on DVD in Coixet's native Spain; awaiting a distributor Stateside.
13. "

Min Ye

" - Mali; France -

Souleymane Cissé




Synopsis:

A bored, bourgeois Bamako housewife complicates her marriage when she plots to leave her husband for another man.


What You Need To Know:

Souleymane Cissé's 1987 film "

Yeele

n

" is widely regarded as one of the premiere works of African cinema-- the estranged father-son plot and adventure-story progression liken it to the original "

Star Wars

," with Cisse's uniquely hypnotic brand of mysticism substituting for Lucas' sci-fi ingenuity, and the final frontier of space replaced by the majestic, barren landscapes of the African desert. Cisse's latest, "

Min Ye

,"
premiered at the
Cannes Film Festival
(we missed it) and received relatively mixed reviews. But seeing as Cissé only makes a film every 15 years or so (his last was 1995's "

Waati

," and "Min Ye" is only the sixth picture of his 30-odd year career), we pray that each gets proper distribution — for Cissé's sake, and our own.


Release Date/Status:

Hit the festival circuit last year— including Cannes and NYFF — but has yet to find a distributor.


12. "

Just Anybody

" - France; Belgium -

Jacques Doillon




Synopsis:

A melodrama about a promiscuous young woman, the grifter she sleeps with, and the cop who's linked to both.


What You Need To Know:

Frequently underrated French auteur Jacques Doillon's latest has been floating around the festival circuit for the last couple years, securing a
one night stand
at

BAM

in 2008, but left without a distributor. As such, it's unlikely "Just Anybody" will ever see a proper release stateside; but if we can raise awareness for a project by one of international cinema's most intelligent practitioners of nuanced, socio-sexual drama, so be it. Doillon's last film, 2004's "

Raja

," set in Marrakech, is a clever take on the classic "

Lolita

" story, and contains perhaps the greatest performance of the regal

Pascal Greggory

's career. If such a superlative can be be attributed to Doilllon's "

Just Anybody

," one can only hope a distributor will pony up and get this into theaters before it fades into obscurity.


Release Date/Status:

Fat chance, but we can dream.

11. "

Faust

" - Russia -

Alexander Sokurov




Synopsis:

A version of the classic German legend in which a man sells his soul to the devil.


What You Need To Know:

We thought the belated release of last year's "

The Sun

" — an impressionistic look at the everyday routines of Japanese Emperor Hirohito following the bombings of Hiroshima and Nagasaki — concluded the trilogy on dictators that began with 1999's "

Molach

" (about Hitler) and reached something of a peak with 2000's stellar "

Taurus

" (Lenin). But apparently "Faust" is said to mark the true end of this "trilogy," one unified by "the corrupting effects of power." Either way, it's a new Sokurov film, and that should always be an event — not since Tarkovsky has Russia had a more singular and ambitious artistic force grace their cinema screens. An added bonus? The material Sokurov is working with this time was the source for seminal films from both F.W. Murnau and Jan Svankmajer, not to mention it provided incentive for Elizabeth Hurley to
don a tight red outfit
in the

Harold Ramis

classic, "

Bedazzled

."


Release Date/Status:

Supposedly this is set to hit theaters in Russian in the next few months.


10. "

Lucky Life"

-

Lee Isaac Chung




Synopsis:

Inspired by

Gerald Stern

's book of poems by the same name, "Lucky Life" is about a man whose trip to the beach with his pregnant wife and terminally ill friend brings up questions of mortality.


What You Need To Know:

29-year-old Lee Isaac Chung's meditation on the aftermath of the Rwandan Genocide, filmed during a trip to a country he had never before visited, "

Munyurangabo

," was among the most powerful debut films of 2009. His follow-up sounds similarly contemplative and intriguing. Chung, a Korean-American film student before shooting his first picture, is following a different track for his sophomore effort, "Lucky Life," which was selected in 2008 by the Cannes Atelier program, which invites directors from the festival circuit to pitch their projects and find funding and/or distribution.


Release Date/Status:

Considering the origins of this project, it's very possible we could see "Lucky Life" on the Cannes Film Festival roster this year.
9. "

In the Qing Dynasty

" - China -

Jia Zhangke




Synopsis:

A "kung fu epic" set in the early 20th century.


What You Need To Know:

Another arthouse Asian filmmaker going blockbuster, Mainland China's Jia Zhangke looks to expand his rapidly evolving aesthetic, furthering the trajectory he's been on since breaking away from his minimalist debut ("

Xiao Wu

") to tackle more expansive themes on the Westernization of China throughout the 1980s ("

Platform

") and that period's lasting effect on the China of today (career-peek "

Unknown Pleasures

"). After his ambitious "

The World

" and last year's hauntingly desolate "

Still Life

" (two films that incorporate surrealist elements not previously found in his work), working with a larger budget and with producer

Johnnie To

should take Jia's cinema to even more unexpected places. Jia assures, "I don't think I'm entering a phase of commercial cinema." In fact, it's more likely he'll bring his own realist sensibilities to genre filmmaking. "I want to change the status quo…to infuse a more humanistic message." God love him.


Release Date/Status:

Shooting may begin sometime this year.
8. "

The Girl on the Train

" - France -

André Techiné




Synopsis:

Based on a play by

Jean-Marie Besset

, it's the story of a young woman who claims she was the target of an anti-Semitic attack, and the subsequent media sensation.


What You Need To Know:

The immensely talented French filmmaker is coming off one of his best films to date (2008's "

The Witnesses

," a drama set in 1984 about the first signs of the AIDS epidemic), and his latest, "The Girl on the Train," has already received favorable notices from the Hollywood Reporter and Screen Daily. The latter describes it as "[an] insightful character study and passionate engagement with the complexities of modern French politics and culture." Following a year that saw

Olivier Assayas

' tonally similar

"Summer Hours

"
top the IndieWIRE critics poll
, and considering that Techiné's latest features icon

Catherine Deneuve

, it's not a stretch to suggest that, with proper handling from distributor Strand Releasing, it could become the first real arthouse hit of the new year.


Release Date:

What do you know it comes out today, Friday, January 22nd in very limited release. Perfect.

7. "

Like You Know it All

" & "

Ha Ha Ha

" - South Korea -

Hong Sang-soo




Synopsis:

The ninth and tenth films by Hong Sang-soo continue his recurring themes of masculine arrogance and sex comedy awkwardness, while furthering his recent penchant toward experimentation and surrealism.


What You Need To Know:

We caught the former at TIFF '09 (but never got around to reviewing it) and can say it's by far Hong's most accessible and funny film to date, using bright colors and a buoyant score to maintain a considerably lighter tone than Hong's previous film (last year's Paris-set odyssey "

Night and Day

"), but slips in and out of dreams in a way that belies its slight premise. Unsurprisingly, Hong's tenth film, "Ha Ha Ha," is already completed and set to premiere in his native South Korea early this year. The plot sounds familiar — two friends chat about their travels over drinks, one a filmmaker and one a film critic—but knowing Hong, we expect subtle gradations will denote his continuing evolution as one of our great filmmakers.


Release Date/Status:

IFC distributed the far more challenging "Night and Day" at the tail end of last year, hopefully they'll go for both of these as well.

6. "

Aurora

" - Romania; Switzerland; Germany -

Cristi Puiu




Synopsis

: A divorced father of two daughters (Cristi Puiu) quits his job, and finds himself drifting through Bucharest, intent on putting an end to the insecurity that has dominated his life since he separated from his wife.


What You Need To Know:

Puiu is arguably the best filmmaker to emerge from the Romanian New Wave, besting peers

Corneliu Porumboi

u

(last year's "

Police, Adjective

") and

Christian Mungiu

(Palme d'Or-awarded, Oscar-snubbed "

4 Months, 3 Weeks and 2 Days

"). Puiu's nearly three-hour previous feature, "

The Death of Mr. Lazarescu

," differentiates from most Romanian productions by taking place in present day, as opposed to the usual late 1980s era, when the country found itself under the communist regime of Nicolae Ceausescu. Which is perhaps what makes Puiu the more interesting talent of this group – while others look to the past, Puiu probes the country's modern culture and the stigma that remains in the aftermath of the country's oppressive regime. His ambitious "
Six Stories from the Outskirts of Bucharest
" project (a response to the late

Eric Rohmer

's "

Six Moral Tales

"), which began with 'Lazarescu,' continues with "Aurora," the second installment in the series and the first to star the director himself.
Release Date/Status:

The film is said to hit Romanian theaters this year, and a Cannes premiere seems very likely.


5. "

The Turin Horse

" - Hungary; France; Germany; Switzerland -

Béla Tarr




Synopsis:

The poor health of the old work horse of a rural farmer and his daughter compromises their jobs and livelihoods.


What You Need To Know:

Tarr's seven-hour magnum opus "

Sátántangó

" is regarded as one of the great films of the 1990s; and his comparatively concise follow-up, 2001's near-three-hour "

Werckmeister Harmonies

," has earned high placement on critics' 'best of' lists for this past decade. But Tarr is reserved for the most adventurous of arthouse audiences. The announcement of his 2008 film, "

The Man from London

," a crime-drama with an honest-to-god Academy Award nominee (

Tilda Swinton

), seemed like it could be more accessible. Instead, we got Swinton dubbed in Hungarian and not only perhaps the most glacial crime caper ever made, but one of Tarr's more tedious efforts. "The Turin Horse," however, will be Tarr's swan song — and we have to tune in and see what this iconoclast cooks up for his curtain call.


Release Date/Status:

Principle photography took place this month, and Tarr's production company has their sights set on a Cannes premiere, should the film be completed in time.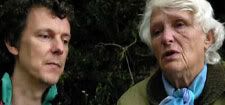 4. "

The Thorn In The Heart

" - France -

Michel Gondry




Synopsis:

A documentary about Gondry's aunt.


What You Need To Know:

Who the hell wants to see a documentary about Michel Gondry's school teacher Aunt? This was the thought of many who saw the French filmmaker's newest documentary, "Thorn in the Heart" ("

L'epine dans le coeur

") — the mere existence of which took us, and pretty much everyone else, by surprise when it was announced as part of the

Séances Specials

section at

Cannes

. Perhaps not the most tantalizing subject for the typical Gondry audience that expects Gallic director delivering films that melt vulnerable boy-hearts and dazzle with absurdist-trickster cinema. His fairly prolific output hasn't been entirely successful of late ("

Science of Sleep

" and "

Be Kind Rewind

" are far from great), so something personal and intimate sounds like a good change of pace to us, or at least worth giving a look-see.


Release Date: Beastie Boy Adam Yauch

's film distribution company,
Oscillioscope bought it in September of last year, but there's still no release date yet.

3. "

The Assassin

" - Taiwan -

Hou Hsiao-Hsien




Synopsis:

Set in 8th century China, a female assassin looks to leave her profession behind, incurring the wrath of her mentor.


What You Need To Know: Shu Qui

and

Chang Chen

played unrequited lovers lovers in three separate eras for this director's 2006 triptych, "

Three Times

," and they reteam with the Taiwanese filmmaker for his latest, an adaptation of Pei Xing's 9th century fantasy short story, "

Nie Yin Niang

." For those familiar with this world class filmmaker's work, the notion of a fantasy film doesn't exactly jive with his trademark long takes and methodical pacing. But that's exactly why the idea of Hou making a martial arts film — especially one the director himself has claimed will have more in common with

Hayao Miyazaki

's animated pictures than typical Eastern blockbusters — is so damn mouth watering. Following his first film set outside his native Taiwan and his first set in Europe (2008's career-highlight "

Flight of the Red Balloon

"), Hou's move toward more accessible filmmaking (well, maybe) is certainly one of the more intriguing arthouse gambles of the coming year.


Release Date/Status:

Rumored to make it into Taiwanese theaters this year. If we're lucky it might make an appearance on the festival circuit, too.
2. "

Certified Copy

" - Iran -

Abbas Kiarostami




Synopsis:

A British author (

William Shimel

l

) travels to Italy for a conference and becomes romantically involved with French gallery owner (

Juliette Binoche

) in the process, though the reality of their life together begins to blur into make-believe.


What You Need To Know:

It was our understanding that Kiarostami wasn't really a filmmaker anymore, that he'd transcended the medium and become some kind of celestial god
observing humanity and capturing their behaviors in avant garde and experimental modes. His haunting "

Shirin

" corralled 114 Iranian theater and cinema actresses and one French star (Binoche) into a single movie theater and observed their reactions with breathless simplicity. Kiarostami's last narrative film, 2000's "

The Wind Will Carry Us

," seemed like the logical endpoint to an invaluable career spent largely dismantling and reassembling the same film. But now here's "Certified Copy," with an actual plot and a major star. The film has been completed but was (unsurprisingly) banned from screening in Kiarostami's native Iran.


Release Date/Status:

Rumors have been recently circulating that distributor MK2 is aiming for a premiere at this year's

Cannes Film Festival

. Seems like a safe bet.

1. "

Carlos the Jackal

" - France; Germany -

Olivier Assayas

Synopsis:

The story of Venezuelan revolutionary

Ilich Ramirez Sanchez

, who founded a worldwide terrorist organization and raided the OPEC headquarters in 1975 before being caught by the French police.


What You Need To Know:

Frankly, this three-part miniseries — condensed for a limited theatrical run — shot on location all over the world, sounds like a way more interesting cousin of

Steven Soderbergh'

s similarly themed, multi-part epic "

Che

." (Conveniently, the film stars

Edgar Ramirez

, who had a small role in that picture as well.) Director Assayas has proven himself a major international talent these last few years, both with critical darling "

Summer Hours

" and his continent-hopping (admittedly divisive) B-movie commentary on globalization, "

Boarding Gate

." However, 'Carlos' might be the most ambitious thing he's ever done. You don't need us to tell you how topical "terrorism" is right now, and to make a film from the perspective of a terrorist, possibly even humanizing him, is a provocative and rather fascinating idea.


Release Date/Status:

The three-part miniseries will debut on the Sundance channel in Spring of this year; the shortened theatrical/On Demand version will follow this fall, courtesy of IFC Films.

More Arthouse: Dare To Dream For 2010? Or More likely 2011?


"

Untitled Michel Hanke Picture

-" - dir.

Michael Haneke




Synopsis:

The Austrian fingerwagging/wrist slapping moralist director returns with another sweet, cheerful chronicle about the indignities of getting old and dying slowly.


What You Need To Know:

Actually that synopsis is far too generous. Fresh off his Golden Globe win for Best Foreign Film (and at this point, he's already won the Palme d'or and likely the Foreign Oscar), the miserablist director will not be made happy by a few measly awards. The is essentially about, the "humiliation of the physical breakdown in the elderly." So nice! Haneke will reteam with his muse
Isabelle Huppert
("
The Piano Teacher," "Time Of The Wolf
") and the aged will be played by French icon
, Jean-Louis

Trintignant

(known for his work in Bernardo

Bertolucci

's "

The Conformist

," Claude

Chabrol

's "Les

Biches

"and

Costa Gavra

's 1969 political thriller "

Z

," among many others), who is now 78-years-old and hasn't acted since 2005 and only worked sporadically since the 1990s due to health issues We're sure his return to cinema will be a joyous one.
Release Date: It hasn't even started shooting and there's no date yet, so we might be just dreaming and or praying hard for 2011 to arrive as quickly as possible.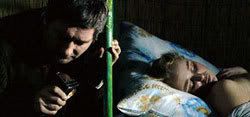 "

Four Nights With Anna

" - TBA -
Jerzy Skolimowski


Synopsis: A crematorium worker repeatedly breaks into a woman's house at night to help with housework.

What You Need To Know:

This Kieslowski-an look at creepy obsessiveness by Polish auteur

Jerzy Skolimowski

(the Russian uncle in

Cronenberg

's "

Eastern Promises

," the cult horror film, "

The

Shout

,") is his first feature in

17 years

and currently has no U.S. Distribution so we hope we didn't miss our only chance to see it when it played at the

New York Film Festival

in the Fall of '08. People seemed to

love

it at Cannes. It feels like this one has come and gone, however, now that Skolimowski's is reportedly making a Taliban movie starring

Vincent Gallo

, maybe some little indie will realize interest in his films does exist.


Release Date

: There's a decent chance this will never come out in the U.S. which would be a shame. Change that now.Fun fact: We sat near
Skolimowski when he saw the debut of

Francis Ford Coppola

's "

Tetro

" starring Gallo at Cannes. Did that film convince him Gallo must be his star? We wouldn't doubt it.


Honorable Mentions / More Films No One's Probably Heard Of Yet:

The less talked about

Studio Ghibli

director

Isao Takahata

(

Miyazaki

's writing partner) is currently filming his first feature-length film since 2000's "

My Neighbors the Yamadas

," the fantasy epic "

Tale of the Bamboo Cutter

"; Hong Kong action maestro

Johnnie To

has another genre offering in the works, tentatively titled "

Death of a Hostage

"; Dogme 95 purveyor

Susanne Bier

returns to her native Denmark for "

Hævnen

," a drama about Holocaust survivors, following the lukewarm reception of her English-language debut ("

Things We Lost in the Fire

"); Portuguese centurion

Manoel de Oliveira

has proven that nothing less than a nailed shut coffin and six feet of soil could keep him from the directing chair, taking on his second project since his 100th birthday with "

The Strange Case of Angelica

";

Chen Kaige

looks to make up for his truly abysmal and indulgent 2005 fantasy, "

The Promise,

" with "

Forever Enthralled

," a biopic concerning China's great opera star

Mei Lanfang

; and provocateur

Jean-Luc Godard

is working with a handful of directors on his next project, "

Socialisme

" which saw a trailer drop last year and then silence. We've also love to believe that

Bong Joon-Ho'

s sci-fi-ish "

Snow Piercers

" will hit this year, but it and fellow South Korean auteur

Park Chan-Wook

's dark downsizing thriller "

The Ax

" probably won't arrive until 2011 at the earliest.

—

Sam C. Mac with small contributions by RP and KJ.