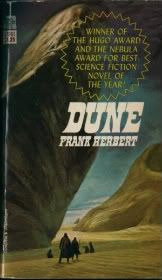 — When it was announced that Pierre Morel, director of the relentlessly stupid megahit "Taken," and the upcoming "From Paris With Love," would be taking the helm of Paramount's long-gestating "Dune" movie, replacing Peter Berg, many feared that the political intrigues of the original novel would be replaced by parkour and explosions. But Morel talked to MTV, and confirmed that he's a huge fan of the novels, and will be trying to keep it as faithful as possible. He told the site "I'm a hardcore fan... [My movie] is all about the first book. I'm trying to be very respectful to the original novel. But it's a challenge; there's a lot of expectation all the readers will be waiting for me with their shotguns. All the non-readers will also be waiting for us, because it's such a complex, rich novel and you have to make it accessible to those who have not read the book. So it's a tough challenge but I'm very excited about that."

— When the guards in director jail check into Stephen Norrington's cell tonight, all they'll find is an empty bed, and a Raquel Welch poster covering a tunnel - the long-disgraced director of "League of Extraordinary Gentleman" looks set to return to the big screen with the supernatural action thriller "The Lost Patrol," set against the backdrop of World War Two, for Legendary Pictures. Norrington says that it contains "hardware, heroes, grime, insane monsters." Sounds like we'll be picking on this one for the next couple of years... Norrington is also working on a reboot of "The Crow," a franchise we're pretty sure that no one outside of fortysomething Goths cares about.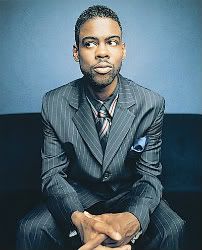 — Chris Rock is about to star in a remake of a film from 2007, "Death at a Funeral," and he's now set to write, produce and, presumably, star in a remake of the French hit "Le premiere etoile," which was released last year. The plot follows a black family who ruffle feathers at an upmarket ski resort. For those of you playing at home, this is Rock's second French film remake, the first being "I Think I Love My Wife," that was based on the late Eric Rohmer's "Love In The Afternoon" (Chris Rock watches Eric Rohmer film. An odd thought, no?). It's great to know Rock (or least his producers) have eclectic taste, but we're hoping can he translate it (no pun intended) into a decent film for once.

— In a left-field, but financially savvy move, Kevin Spacey will star in an entirely Chinese-financed film, entitled "Inseparable." Described as a black comedy, it focuses on a young man (Daniel Wu) befriended by a mysterious American expat. The film will be shot in English and Mandarin, and will be directed by Dayyan Eng. Filming starts this month.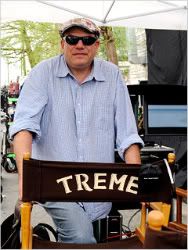 — It's pretty rare than a film less than a minute long, and featuring nothing but close ups of musical instruments whips us into a feverish state of excitement, but when that film is a teaser for "Treme," the new HBO series from David Simon, the creator of "The Wire," you begin to understand why. The show follows a group of musicians in the titular neighborhood of New Orleans, post-Hurricane Katrina, and features an outstanding casting led by Wendell Pierce and Clarke Peters, Bunk and Freamon in Simon's previous show, and also including Steve Zahn, Melissa Leo, Rob Brown, John Goodman, Kim Dickens and, apparently, a cameo from Elvis Costello. We don't cover TV on The Playlist, but, quite frankly, we're looking forward to this more than most movies this year, and are counting the days til its April air date. The teaser is embedded below.