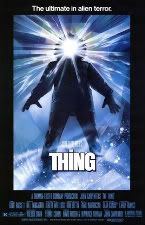 Way back in January last year, Universal announced a prequel was in the works for John Carpenter's 1982 classic "The Thing," which would be helmed by commercial director Matthijs Van Heijningen and written by "Battlestar Galactica" producer and sci-fi writer, Ron Moore. After that, everything went quiet, but Production Weekly has ushered in the New Year with an announcement on their Twitter page that shooting is set to start in March in Toronto and continue through June. No word yet on the cast, but don't count on any big names. Even though "The Wolfman" looks like it's going to be dead-on-arrival, Universal seems to be trying to do something to cash in on the horror success stories the other studios around town have had lately. No word yet on a release date, but with the film in the can in June, an October date just in time for Hallowe'en isn't entirely out of the question.


We're not sure why it needs to be remade at all, but the Spanish-language horror film "The Orphanage" (named one the best films of 2007 in our best-of-decade coverage) is set to get an English makeover with Mark Pellington in talks to get behind the camera. Is Pellington's name unfamiliar? Well, you might know his string of crappy films including "Henry Poole Is Here," (one of our worst films of 2008) "The Mothman Prophecies," and "Arlington Road." Guillermo Del Toro, who was the creative supervisor on the original, is one of the producers on the new project that has apparently been in development at New Line since 2007. Larry Fessenden was attached as both writer and director but left the film in November saying "....I got into a casting miasma and that's where the thing is; I think they're gonna do it another way, actually. So I think I'm out of it. Hopefully they'll still use my script, but I'm not sure I'm directing it anymore. That's Hollywood for ya." But Pellington? C'mon Guillermo - you can do better than that.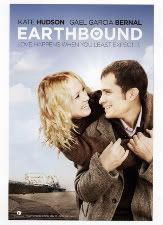 Lucy Punch has joined Gael Garcia Bernal and Kate Hudson for the awful sounding "Earthbound" that is set to start shooting in New Orleans on January 18th in New Orleans. The rom-com is about a stodgy doctor (Bernal) who falls in love with a carefree spirit (Hudson) that the producers have pitched as a "surprisingly funny and heartfelt story that proves sometimes laughter is the best type of medicine." Barf. Punch is going to play Hudson's best friend and co-worker, while Nicole Kassell ("The Woodsman") will be directing. Don't count on us watching though.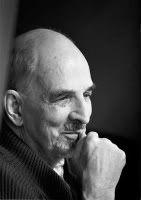 In better news, iconic director Ingmar Bergman is set to be the subject of a four-hour biopic for Swedish television. Sveriges Television has hired popular Swedish crime writer Henning Mankell to write the script. The project will be comprised of four one-hour episodes that will "cover both his lighter and darker periods" as well as "a wide spectrum of his life – from his theatre experiences at a youth club in Stockholm to the life he led on the island of Faro. It will also take in the many high profile characters he met along the way, including Charlie Chaplin and Greta Garbo." We're pleased that Bergman's fascinating life is being given lots of room to be explored, and are looking forward to checking this out. But we'll have to wait - production isn't set to begin until 2011.