We're ready for Universal's tortured "The Wolf Man" to claw its way into theaters if only because it'll mean that we don't have to keep track of every iota of new information that comes our way. But considering this is a colossal mess and that every new bit is too juicy to turn down, here we are, plugging away. Oh, and don't believe for a minute that the movie isn't in just as much trouble as we earlier reported (and sites like Ain't It Cool chose to retract) – in fact it's in even worse shape. Anyway…

After Danny Elfman's music was replaced by ex-Tangerine Dream member Paul Haslinger (who has done unexceptional solo work on such films as "The Negotiator," "The Siege," and "Blue Crush"), our enthusiasm for the project plummeted.

Elfman had supposedly concocted a rich Gothic score reminiscent of the work Wojciech Kilar did for Francis Ford Coppola's "Dracula." But since the movie kept getting chopped up and rearranged (and Elfman had preexisting commitments on Tim Burton's "Alice in Wonderland"), he had to prematurely leave and they junked his score entirely.

Now, according to Movie Score Magazine, Universal has now dispatched with Haslinger's music. It's been speculated he had concocted a kind of electronic version of the score that Universal was not exactly happy with, and replaced his score with Elfman's original material.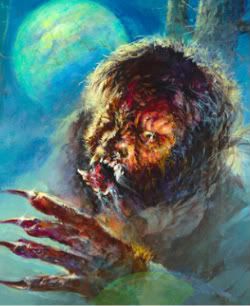 While this is all well and good and we're extremely thrilled that, at the very least, we'll be able to hear Elfman's work, how exactly is this supposed to function? After all, his score was synced with a film that probably bares little resemblance to what will be released on February 12th. Maybe it'll be some botched "cut and paste" job that won't work at all, with sound and picture being drastically dissimilar? Or perhaps they'll even have to cut the movie AGAIN to match it up with Elfman's score? For those that said, after our most recent story, the movie was "definitely locked," well, it sure doesn't seem like it now, does it?

As MSM says, "The fact that Elfman's score is back in the film, and the back-and-forth process of the film's musical approach, implies that the filmmakers have had a difficult time deciding in what direction to take the film."Uhh, no comment.

We hate to sound as pessimistic about this movie as we do (again and again and again) – we would like nothing more than to go to the cinema and enjoy a bloody, rip-snorting good monster movie, cloaked in stylish atmospherics and anchored by another standout Benicio del Toro performance. But time and time again this project has proven to be one of the messiest, most mismanaged movies in recent memory. If this thing is watchable at all, we'll be surprised. Right now it just seems cursed. – Drew Taylor

UPDATE: According to Cinemusic (which was one of the first sites to comment on Elfman's initial firing), an additional composer named Conrad Pope has been brought in to record additional music which will then be used to stitch together the score Elfman originally wrote for the drastically different version of the movie.

Pope has written some scores solo but is apparently a second banana for guys like Elfman, John Williams and Alan Silvestri. While we're sure Universal will play down Pope's contributions to the movie, we can't help but theorize that his involvement will be fairly substantial. Just think about all those cues that Elfman wrote for moments that have either been lost or totally changed. We'd editorialize further, but there seems to be no point, really. It's quite obvious what's happening here.