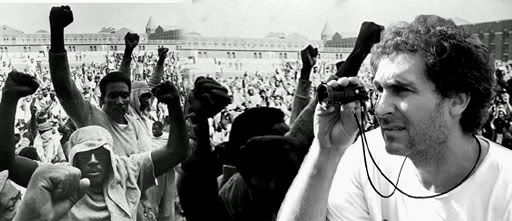 Despite the somewhat mixed results of his projects, particularly recently, we're always glad to see Doug Liman get work. He's been a controversial figure ever since "The Bourne Identity," which overcame a disastrous production process to spawn Universal's most important franchise, and, despite major hiccups and recastings on both "Mr. and Mrs. Smith" and "Jumper," they were both hits, albeit to varying degrees. He's clearly not the favorite hire of most studios, due to the transient, experimental nature of his process, but he's rarely made an uninteresting film, and we're looking forward to his Valerie Plame movie "Fair Game," starring Naomi Watts and Sean Penn, later in the year. Now, it looks like he might be linked to his most interesting, and personal, project, in some time.

In Contention were the first to notice, from a report on Liman's blog on the site 30 Ninjas, (although the trades have since confirmed the news) that the director is collaborating with "Precious" screenwriter Geoffrey Fletcher on a film about the Attica prison riots in 1971. Following the death of a black radical prisoner caught escaping, half the prison, situated in New York State, rioted, resulting in the deaths of 39 people, including ten correctional officers or civilian employees.


Liman has an intensely personal link to the story, as his father, legendary attorney Arthur L. Liman, ran the investigation into the riots, as well as is investigating the Iran/Contra affair, so we can expect an interesting take on the material. A New York Magazine article from 2008 revealed a complex relationship with his father (who partly financed "Swingers"), and he revealed at the time that he was "looking at material relating to my father," this appearing to be the result.

The director's blog tells of a research trip with Fletcher to Attica itself, and relates that his father wrote "a riveting page-turner" of a report, but when asked to reveal his sources, refused, and was threatened to be held in contempt of court. The helmer, for better or worse, has always held a "take no prisoners" approach, so we hope he'll be able to show a measure of independence, but either way, it should be a fascinating story, and between this and "Fair Game," we're glad to see Liman return to material that matters, rather than stories about teleporting teenagers. The project's being developed independently, through Liman's Hypnotic production company, but we can certainly see a studio jumping aboard at some point, although, as it's still in development, we think we're still a few years away from seeing it on screen.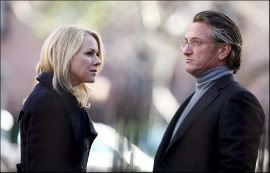 In related news, an LA Times article on the story states that "Fair Game" "will likely be at Cannes," news surprising in some ways, as the festival is known for showcasing films from more auteur-ish directors than Liman, but, at the same time, the political subject matter, and high-caliber cast, seem to make it a good fit. It's possible that it'll be shown as out-0f-competition, but it certainly seems like the studio is aiming, in some degree or other, for a May festival bow for the movie, currently scheduled for release later in the year.