The U.K. Film Council put out a press release yesterday containing information on all the films they've invested in in the last year, and we've already revealed some of them, including new projects for James Marsh, Paddy Considine, and Oliver Hirschbiegel. Delving deeper into the list, there's plenty more of enticing tidbits about future projects on the way from some of the big names of British, and international cinema. Among them:

— Aside from his collaboration with Conor McPherson, as discussed this morning, "Man on Wire" director James Marsh is re-teaming with the producer of that film, Simon Chinn, for something with the working title of "Project Nim," which was the name of an ape language study of a chimpanzee named Nim Chimpsky, who was taught human sign language, and was able to form a sentence as long as 16 words. Seeing as that sentence was "Give orange me give eat orange me eat orange give me eat orange give me you," we imagine that he's now a major presence on IMDB message boards. Chinn describes it as "classic James Marsh territory," and says that it'll be a documentary, rather than a dramatic feature.

— Andrea Arnold, who's prepping an adaptation of "Wuthering Heights" to film later in the year, is also developing an original idea, entitled "The Cleaner." No details on that one yet.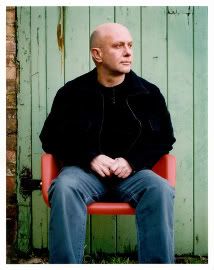 — Novelist and "An Education" screenwriter Nick Hornby is teaming up with newspaper columnist Giles Smith for "The Babymakers," an animated film about "the little creatures inside the body that put the components of a baby together. Drama ensues when one of the creatures, Toe, goes missing." Well, that sounds biologically accurate...

— Speaking of acclaimed novelists, Jeanette Winterston, author of the seminal "Oranges Are Not The Only Fruit," is making her screenwriting debut with a script, "Gertrude and Alice," about the relationship between Gertrude Stein and Alice B Toklas. Hanif Kureshi, who's more experienced in this field, having written the likes of "My Beautiful Launderette" and "Venus," is adapting "The White Tiger," Aravind Adiga's Booker Prize winning novel about the rise of an Indian entrepreneur.

— Theater director John Crowley, who was behind our beloved "The Pillowman," as well as the excellent films "Boy A" and "Is Anybody There?," is working on a project, entitled "Iggy" about Sister Mary Ignatius Davies, a Jamaican nurse who worked at the Alpha Boys School in Kingston, and played a major role in nurturing ska and reggae, including running a disco at the school on Saturday nights, where she DJd on her own soundsystem.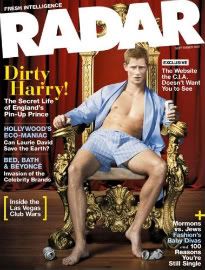 — Jeremy Brock ("The Last King of Scotland") and Peter Kosminsky ("White Oleander") are teaming for "The Spare," which will chart the journey of Prince Harry (the younger son of Prince Charles and Princess Diana), from drug-taking, Nazi-uniform-wearing layabout to serving in Afghanistan.

— James Watkins, writer-director of the terrific Kelly Reilly/Michael Fassbender horror film "Eden Lake," is working on a new project, unrelated to the fantasy actioner "Methuselah" he's writing and directing for Warner Bros. He mentioned a "period ghost story" in an interview over a year ago, although that may be his adaptation of "The Woman in Black," which he's doing for Hammer Films.

— Matt Greenhalgh, writer of "Control" and "Nowhere Boy," is writing something called "Xcalibre" for BBC Films. While it might sound like some horrific extreme sports version of the Arthurian legends, Xcalibre is also the name of a police task force that deals with gangs and gun crime in Manchester, so we imagine this is the subject matter.


— Polymath and king of Twitter Stephen Fry will follow up his underrated directorial debut "Bright Young Things," with "Hallelujah!," described as a 'farce/romantic comedy,' centering around the first performance of Handel's Messiah.

— We know this one has been in the works for a while, but John Maybury ("The Jacket") is still developing "Lee Miller," about the famous model/war photographer, who had a somewhat complex personal life.

— Peter Strickland, whose Romanian-language revenge thriller "Katalin Varga" was one of the best British films of last year, is developing an Italian-set, Giallo-tinged horror film called "The Berberian Sound Studio," about a sound engineer at an Italian film studio, who finds life following art.


— "Hyde Park On Hudson," a radio play by Richard Nelson about a visit in 1939 to President Roosevelt's house in New York by King George VI and Queen Elizabeth, and the love affair between FDR and his mistress, is transferring to the big screen, and will be directed by Roger Michell ("Notting Hill")

— Frank Cottrell Boyce, writer of "Millions" and "24 Hour Party People" is adapting Michael Morpurgo's children's novel "Kensuke's Kingdom" for director Anand Tucker ("Red Riding: 1983," "Leap Year"). The book follows a young boy stranded on a desert island after being washed off his parent's yacht, with only an elderly Japanese man for company.

— Christopher Hampton ("Atonement") is adapting the thriller "The Thirteenth Tale," which revolves around a mysterious book.