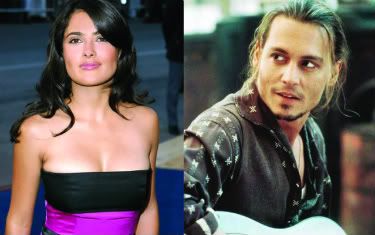 Speaking to Screen Daily, director Emir Kusturica briefly discussed his forthcoming Pancho Villa biopic, "Wild Roses, Tender Roses" that will star Johnny Depp and Salma Hayek. As we previously reported, the film will be shot entirely in Spanish and the director confirms that both he and Depp will have to learn the language. "...Johnny (Depp) and myself have to learn Spanish. I don't know how to direct Spanish people speaking English."

Both director and star will plenty of time to study as the film isn't set to go in front of cameras until 2011. Before that, Kusturica will shoot "Cool Water," his Middle East set dramedy about a male stripper who returns home for his father's funeral.

As for Depp, he has a busy year ahead with filming for the "The Tourist" and "Pirates Of The Caribbean: On Stranger Tides" on his calendar, and he's also working on directing a documentary on Keith Richards and he may even squeeze in another collaboration with Tim Burton, "Dark Shadows," if they can get a script in place.