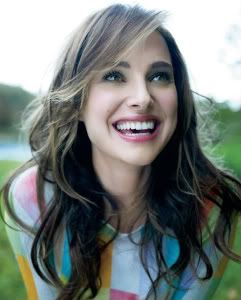 Natalie Portman seems to like the taste of wacky comedies. The actress, who recently wrapped shooting on David Gordon Green's forthcoming medieval comedy "Your Highness," is set to produce and star in the stoner road trip comedy "Best Buds."

The film is written by actress and Upright Citizens Brigade member Jamie Denbo, centers on "two best female friends who take a road trip to their friend's wedding in order to save her by bringing her weed." That must be some kind of weed. We've never seen a female centered stoner comedy so we're curious to see how this will differ from the usual fare.

The project marks a continuing streak of strong, independent choices by Portman under her Handsomecharlie Films banner. Just last month, "Hesher" debuted at Sundance and last fall the actress acquired the rights to "Pride And Prejudice And Zombies" with David O. Russell attached to write and direct.

The actress is currently filming "Thor" and is expected to head into "Pride And Prejudice And Zombies" next with "Best Buds" to follow. Portman also recently wrapped filming on Darren Aronofsky's ballet world thriller, "Black Swan" which we expect to hit theaters this fall.