The new issue of Empire is the gift that keeps on giving. None of the interviews appear to be online yet, but we snagged an early copy.

An interview with Robert Rodriguez that sounds like it was conducted in January reveals a lot about the Austin-based filmmaker and his myriad projects. The one that piques our interest is that his sci-fi film, "Nervewrackers" appears to be something he still wants to do. In fact, as you'll remember it was set to shoot last year, but that plan was changed last minute when Rodriguez decided to co-direct "Machete" with his longtime editor, Ethan Maniquis (which was once set to be a small-scale project, but took on a life of its own when bigger cast members, like Robert DeNiro, seemed able and willing). But Rodriguez explains the project in a bit more detail, calling it his " 'Blade Runner,' set in Mexico in 2085," and elucidating another reason why it was shelved at the time.

"It seems chaotic, but I've always been able to juggle," he told Empire about his many projects and turn-on-a-dime approach.

"But I hate to pit all my energy into a project and then find out an actor's not available and have to start over. 'Nervewrackers' was all ready to go, down to the costumes — I'm actually wearing the hero's jacket right now — but the [actor] I had in mind got booked so we're waiting for him. And in the meantime, I've got ideas on how to improve it. We try to hit every project a little bit every day."
The original synopsis of "Nervewrackers was this:

"Nerverackers is set in the year 2085 and centers on the character Joe Tezca, part of an elite unit who is sent in to stop a crime wave amongst a perfect futuristic society. In the process, he discovers that 'Nerverackers' are on a rampage for control of the city. Tezca consequently sets forth on a mission to reveal the cover up by the ruling class and stop the 'Nerverackers' before time runs out."
Tezca does sound vaguely Latin American, and setting the film in Mexico is definitely a small detail that hasn't been revealed yet. Mexico City is pretty crazy as it is, a sprawling, dangerous metropolis, so that city in a "Blade Runner"-ish setting sounds pretty intriguing. Also, in its sidebar description, Empire calls "Nervewrackers" part "Desperadoes" part "Blade Runner" so perhaps that's more evidence of Tex-Mex flavor in the sci-fi film (but a source reminds us the magazine hasn't read the script, and Rodriguez obviously wants to update it as well from his remarks above).

Asked about other projects, his response to "Sin City 2" shooting in 2010 is an aloof and terse, "maybe" and Empire says the agenda at Rodriguez's TroubleMaker studios is not bigger, mainstream movies.

In fact Troublemakers Studios producer Elizabeth Avellan accentuates this point, by sounding rather skeptical about Rodriguez ever making "The Jetsons."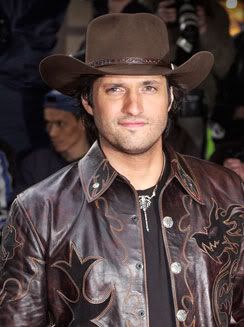 "There was one point where 'The Jetsons' was in place here," she said. "That would have been a much bigger project then we've ever done; you'd have to create a whole world from scratch. Right now it's not in the cards. What we're good at is keeping the budget low, by cutting out the paper work and keeping the effects in house. Where '300' and 'The Spirit' cost $70-90$ million each, we made 'Sin City' for half that" (this jives with what we were told lately, 'The Jetsons' may never happen, and in fact reading through our old reports we now remember that Peter Segal —"Get Smart" — was rumored to be taking over).

Rodriguez seems to take pride in their efficiency. "I love the fact that 'Spy Kids' was probably the only [franchise] in history in which each movie got [successively] cheaper."

The most amusing tidbit in the article was about the notorious difficulty of Steven Seagal. Apparently he was much, much easier to deal with than his past reputation suggested, but the actor insisted on begin cooled by a giant air-conditioning vent during "Machete," which now have to be digitally erased from shots according to the magazine.

As for what's next, Nimród Antal's "Predators" (produced by Rodriguez and Troublemaker) and "Machete" are currently being edited, but so far only "Predators" has a hard date of July 7. Fox is handling the picture (not the Weinsteins) and trying to lock down a release date. It's possible you'll see "Predators" in theaters first even though "Machete" shot first. The "Spy Kids 4" is ostensibly on its way to completion and could shoot later this year.