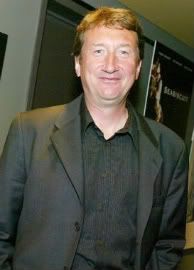 Dan Brown's "The Lost Symbol" is the fastest selling adult novel of all time (so long as you define 'adult' as 'for idiots'), so it's not surprise that Sony Pictures are keen to move it towards the big screen, particularly as its predecessors in the Robert Langdon series, "The Da Vinci Code" and "Angels & Demons," have made somewhere around $1.2 billion worldwide, despite being mind-bogglingly mediocre.

The studio have appointed Steven Knight, the writer of Stephen Frears' excellent "Dirty Pretty Things," and David Cronenberg's "Eastern Promises," to adapt the book - a step up at least, considering the awful Akiva Goldsman was behind the first two films (in fact, he was paid a near record $4 million for "Angels & Demons," only for it to be significantly rewritten by David Koepp).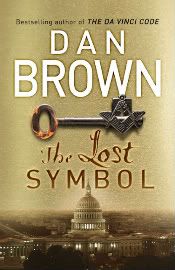 The plot follows symbology professor and mystery solver Robert Langdon in Washington, where he's been invited to give a lecture. When he discovers his mentor has been kidnapped, he uncovers a conspiracy involving Freemasons, and a fistful of stupid plot contrivances. In theory, the Dan Brown novels, as terrible as they are, could make entertaining films in the right hands, and I suppose it's at least encouraging to see a better writer on the project (even if Knight's script for "Eastern Promises" is a bit weak).

Interestingly, while Variety's article mentions Tom Hanks, who hasn't yet committed to the part, but is expected to, Ron Howard's name is nowhere to be found, although his usual producing partner Brian Grazer will shepherd the project. Is there simply an assumption that Howard will be returning to the series? Or is he fed up with spending his days shooting nothing but exposition? Cinema Blend reported before Christmas that Howard was reluctant to return to the series, so this makes sense, and we can't say it's a great loss (Howard is, after all, the man who directed one of the worst action sequences in screen history in "The Da Vinci Code," a sequence in which a Smart car reverses down one straight stretch of road - that's not a car chase, Ron, that's parking.).