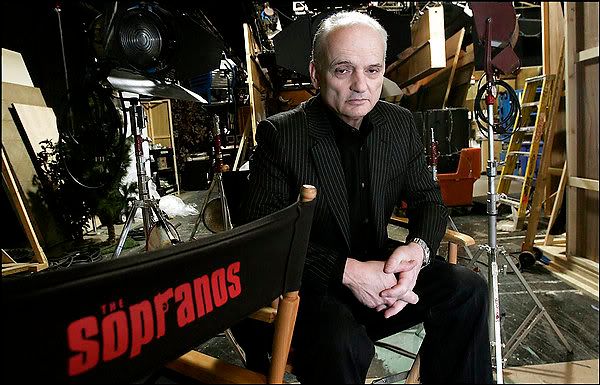 Paramount Vantage has put out a casting call for "The Sopranos" creator David Chase's rock 'n roll drama that is set to shoot later this year.

As we previously reported, the film, details of which are being kept under wraps, is a "music-driven coming-of-age saga" set in the 1960s. However, looking over the casting call below, it appears Chase isn't necessarily gunning for hot young stars, and is taking musical talent over acting experience:

Seeking three males 17-22 years old for the lead roles in a new Paramount Vantage feature film, shooting Fall 2010. NO EXPERIENCE NEEDED, MUSICAL EXPERIENCE A PLUS.

THE SETTING: NJ/NYC 1960's

DOUGLAS: A high school student from Italian American decent. Douglas is not very athletic, very much in the background at school. He is heavily influenced by the Blues and by bands like The Rolling Stones, The Beatles and The Yardbirds. He becomes the drummer/back up vocalist of his friends' band.

WELLS: An artistic, upper class guitarist for the band. Wells is probably the most intelligent of the group.

RONNY: Quite different from Douglas, Ronny is athletic, unpredictable and the "King Rocker" in his small town.
The Italian-American back ground of Douglas and the presence of bands like

The Rolling Stones

,

The Beatles

and

The Yardbirds

is hardly surprising given Chase's work on 'Sopranos.' Aside from that, the character descriptions hint at perhaps some investigation of class differences among the trio but it otherwise seems like your standard rock group set up (though singing drummers are a rarity).

We're definitely curious about this one, but we do hope Chase ends the film a little more conclusively than he did "The Sopranos."