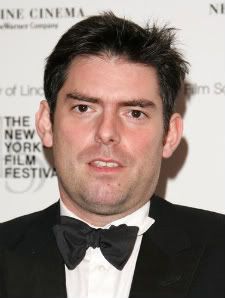 After being drained from directing the box-office smash "Twilight: New Moon," rumors circulated that Chris Weitz was going to retire, but he quickly quashed those by quietly setting up his next film, the low-key drama "The Gardener."

Not much has been heard about the project, but Weitz has been busy, as Deadline reports he's cast the film and will start shooting next month in Los Angeles. Demian Birchir (who played Fidel Castro in "Che") is set to take the title role in the film, which Weitz's describes as being about "...an undocumented immigrant who gets the chance to buy a truck and equipment to raise his family out of poverty, and how things go right and wrong from there." Weitz, further describes the film as "....an Italian neo-realist movie with a contemporary feel. I wanted to return to making films with no green screen required, not that there's anything wrong with those."

Actually, it sounds pretty interesting, and something he's definitely excited about so we'll keep our eye on it. As for the rumors that Weitz might return to film the fourth and fifth films of the Twilight saga, "Breaking Dawn," it pretty much looks like that's not going to happen. Speaking with HitFix he says, "I think that for some rather dull reasons it probably won't happen, but that's because of my family and what I owe them having done two big epic-y films and I get to make 'The Gardener' in LA. But [to do that after 'New Moon'] I think my mind would explode."

After the energy drain of "New Moon" and the clusterfuck of "The Golden Compass," we're pretty sure Weitz is not so eager to return to the world of franchise films for a while.